Fraud alert: Scammers are selling other people's real estate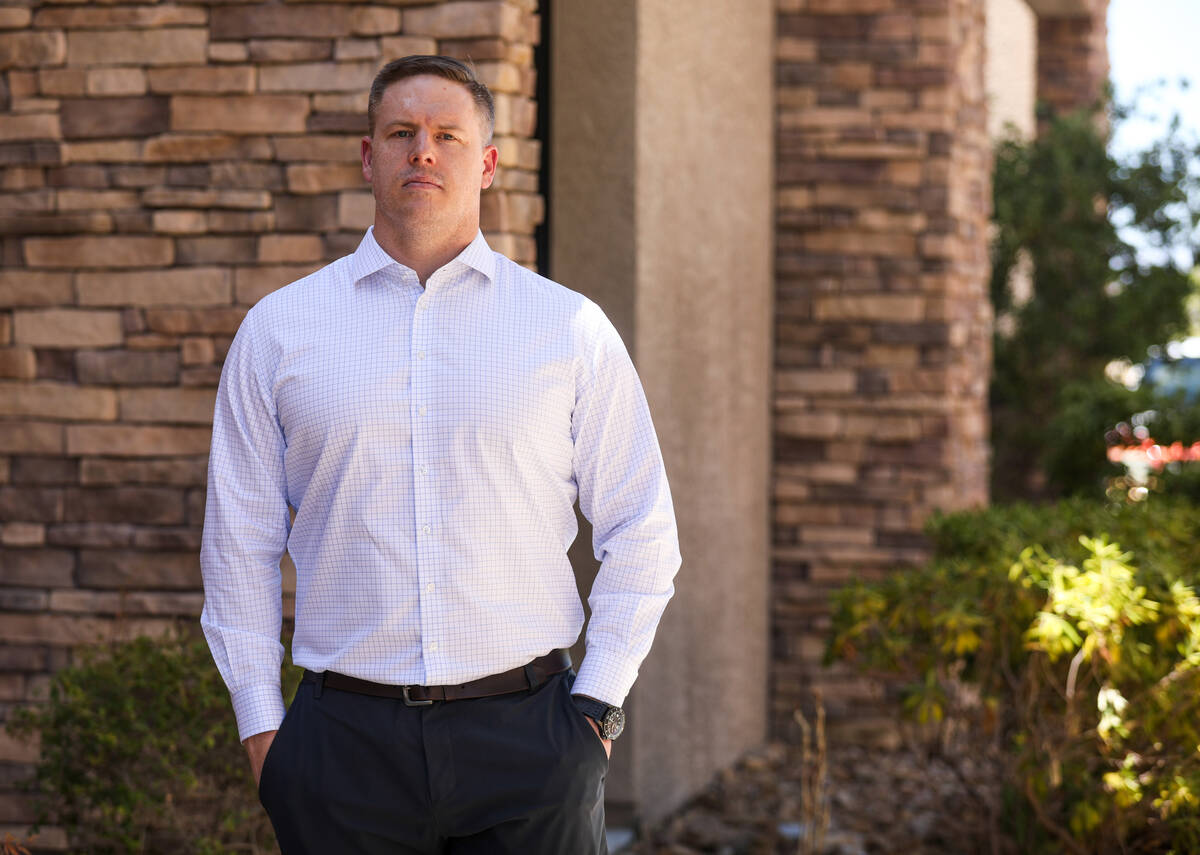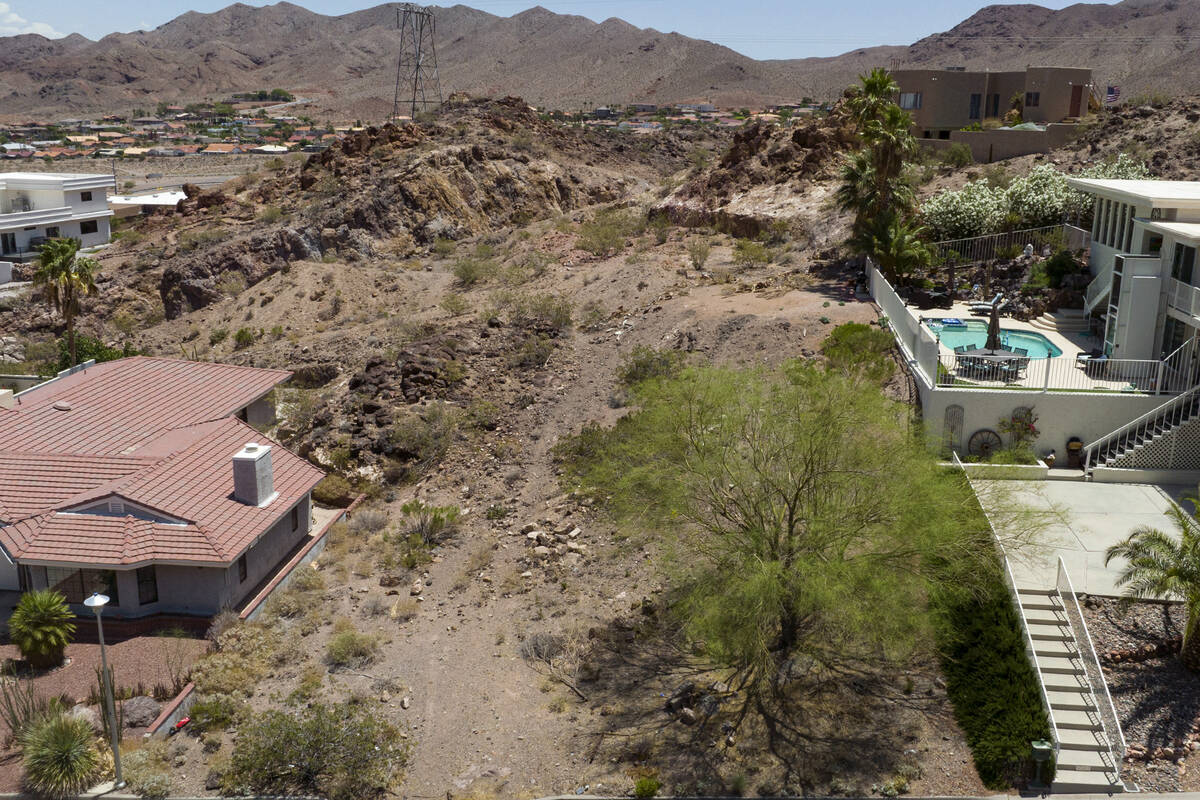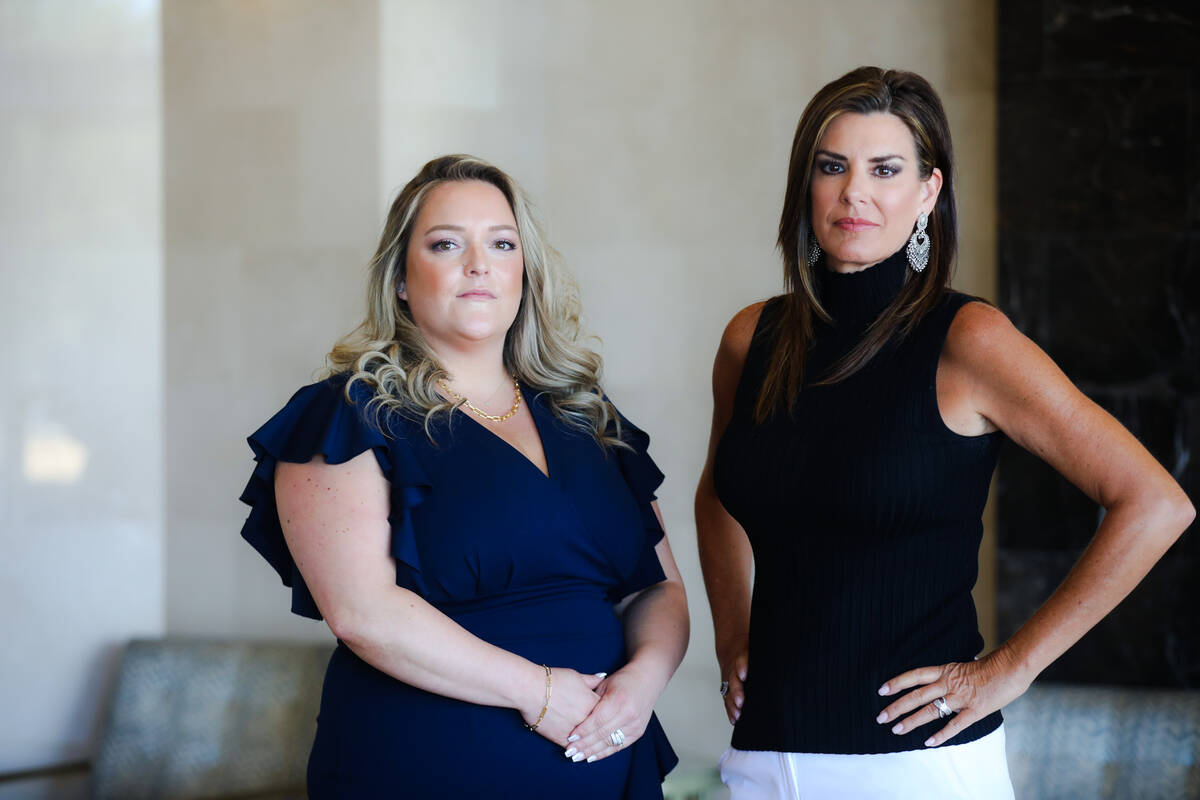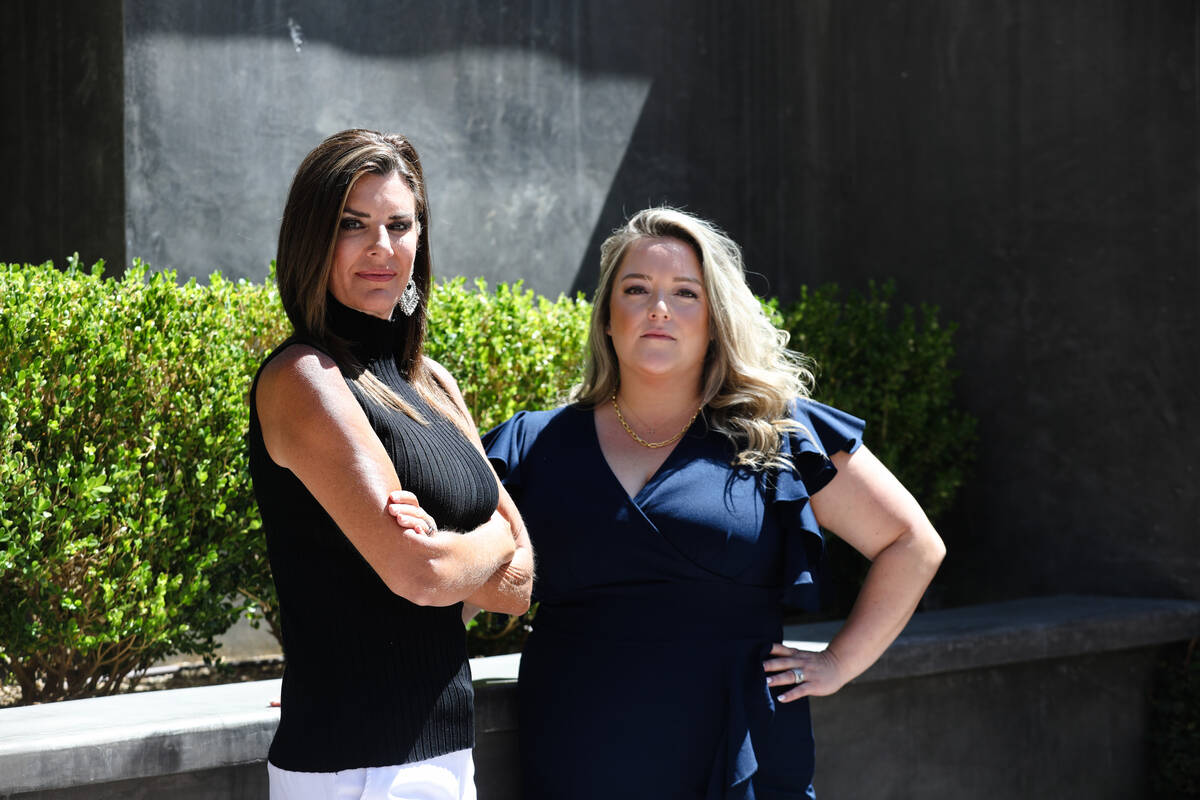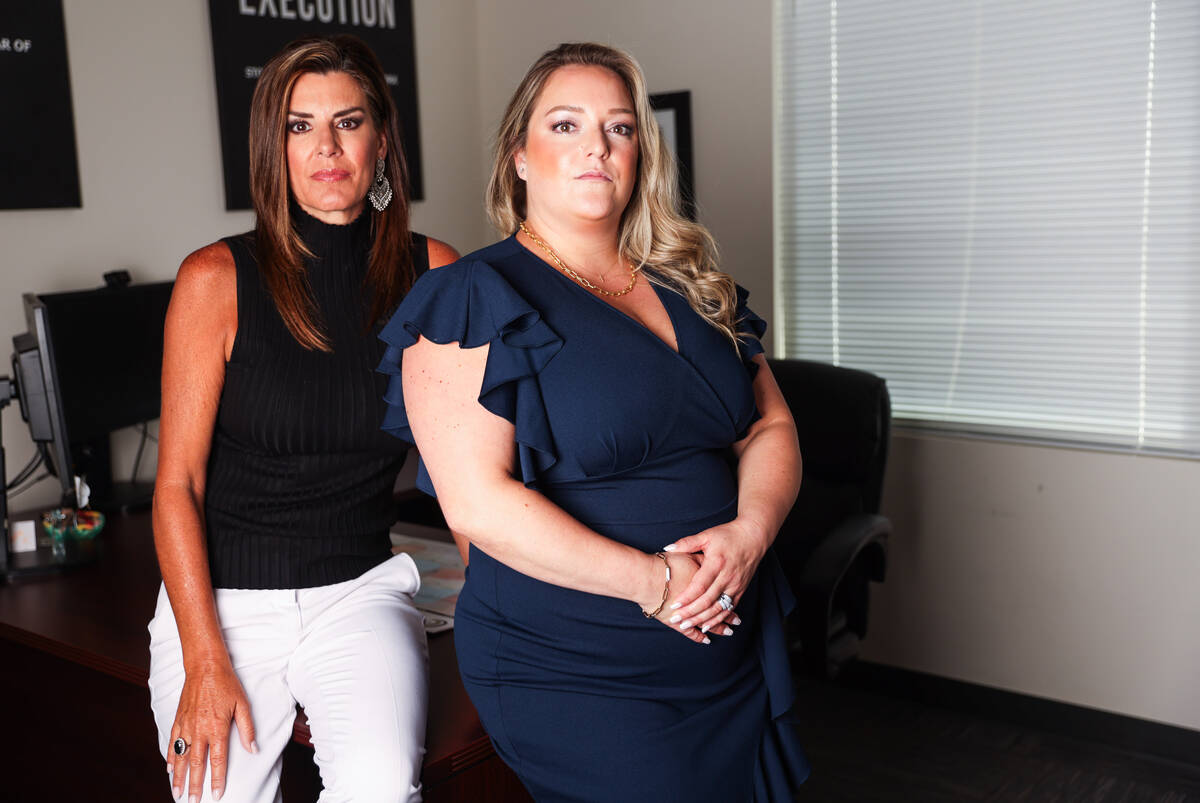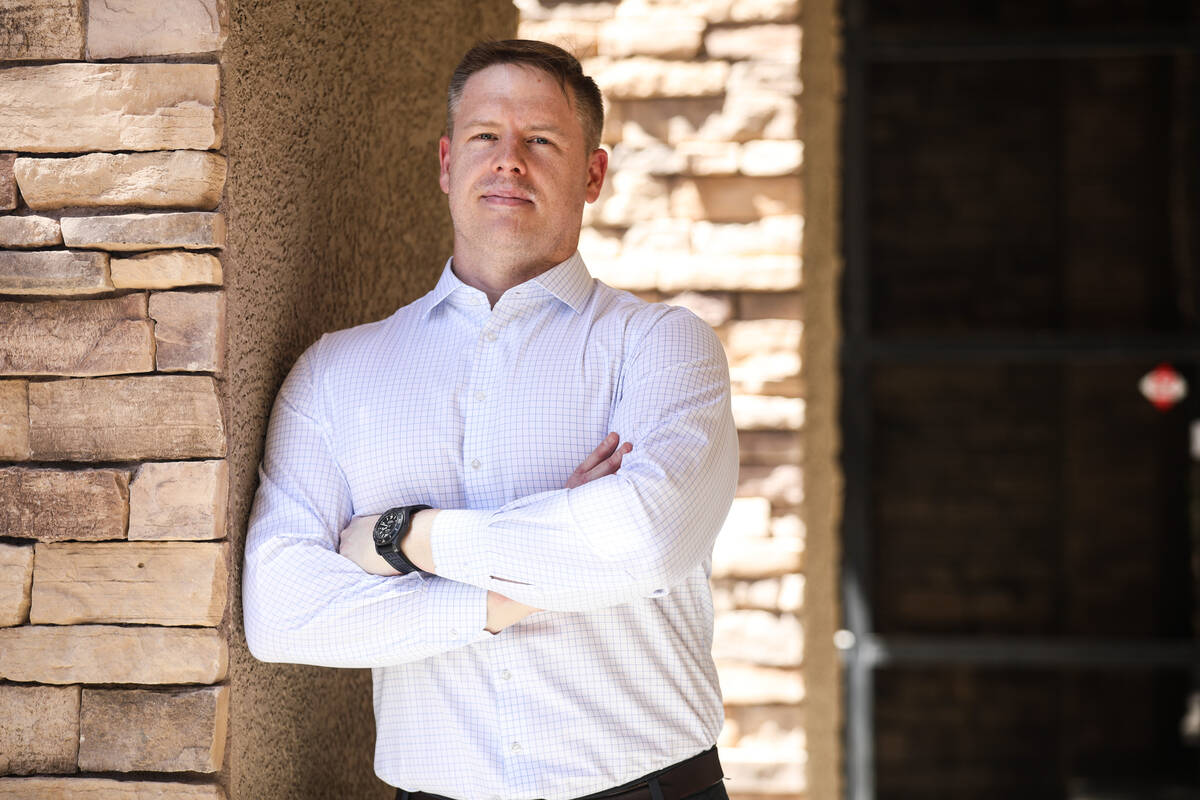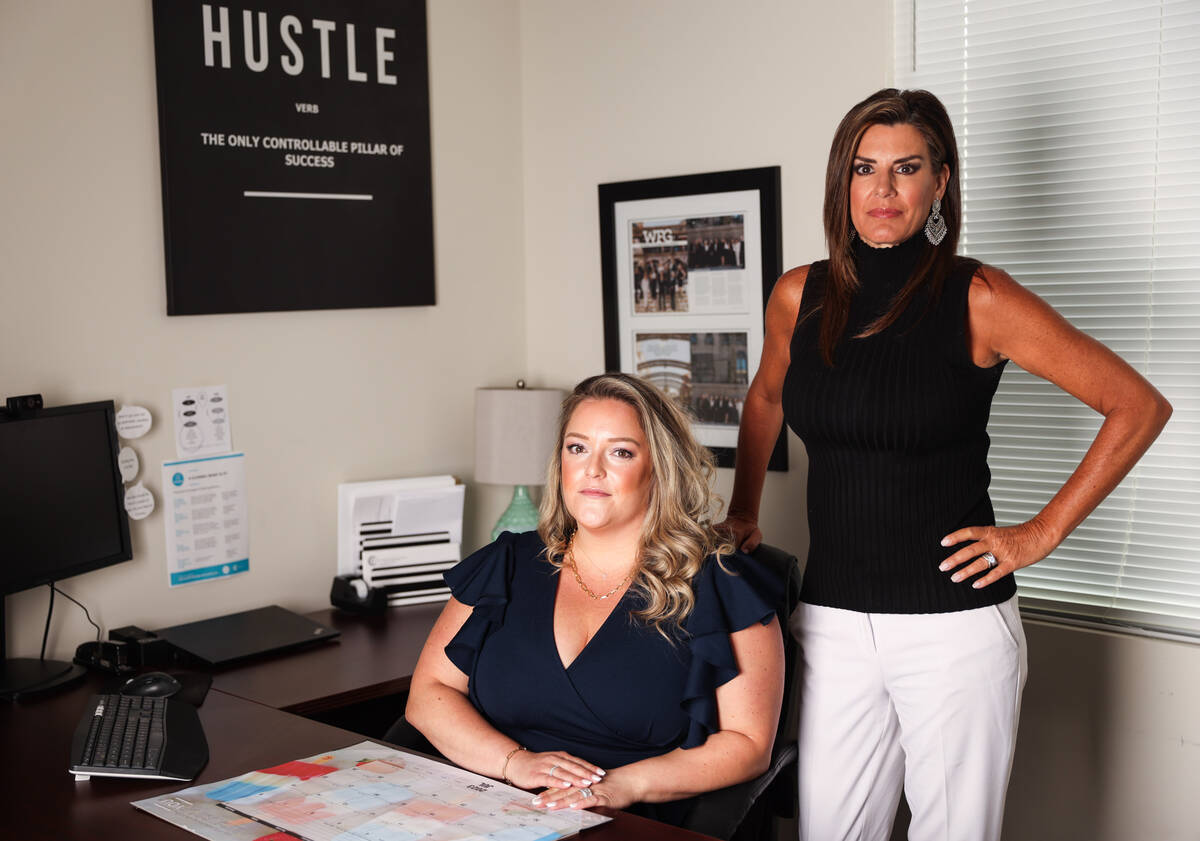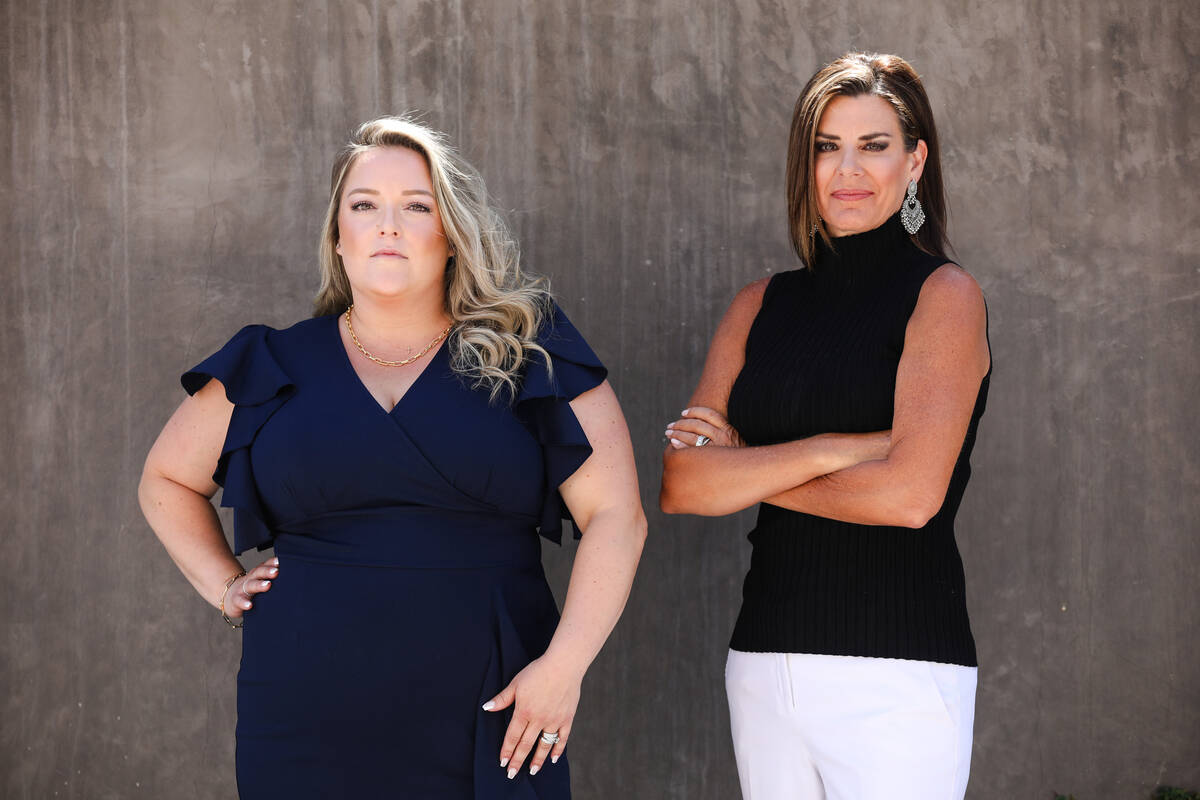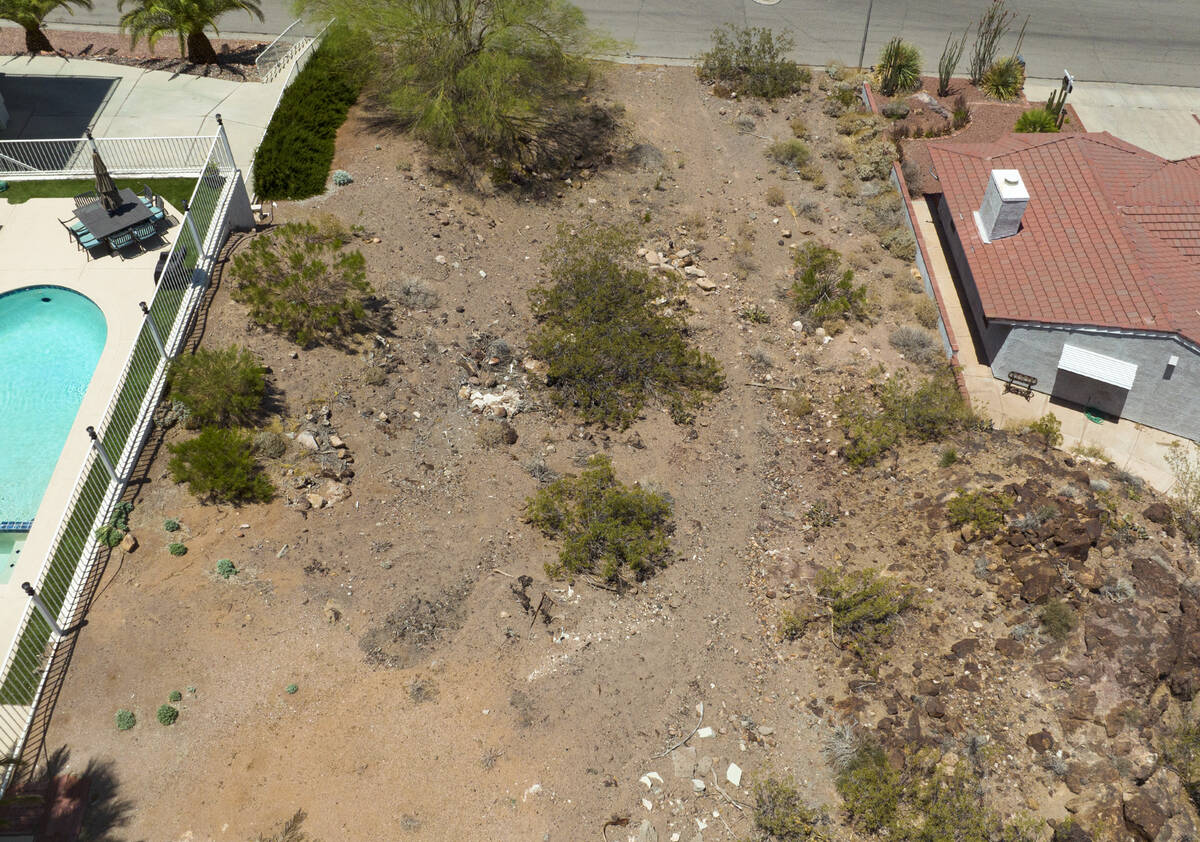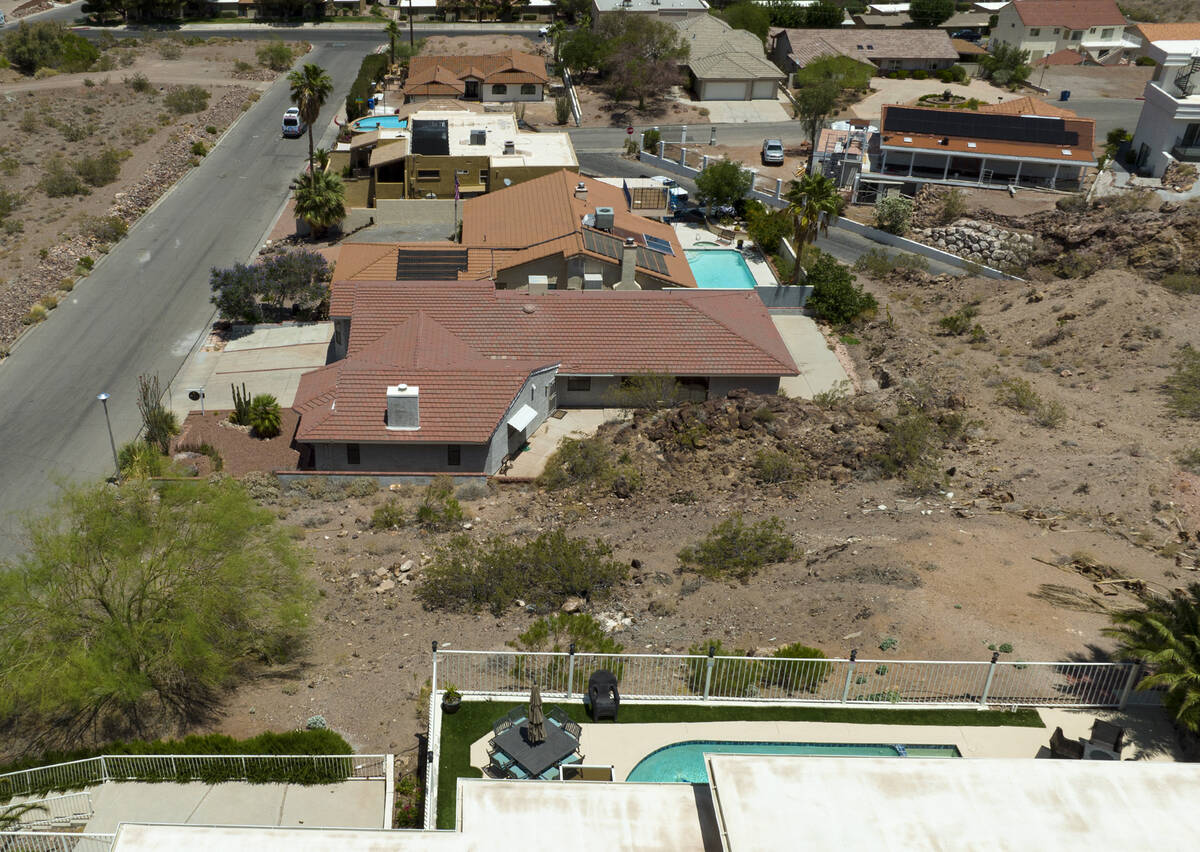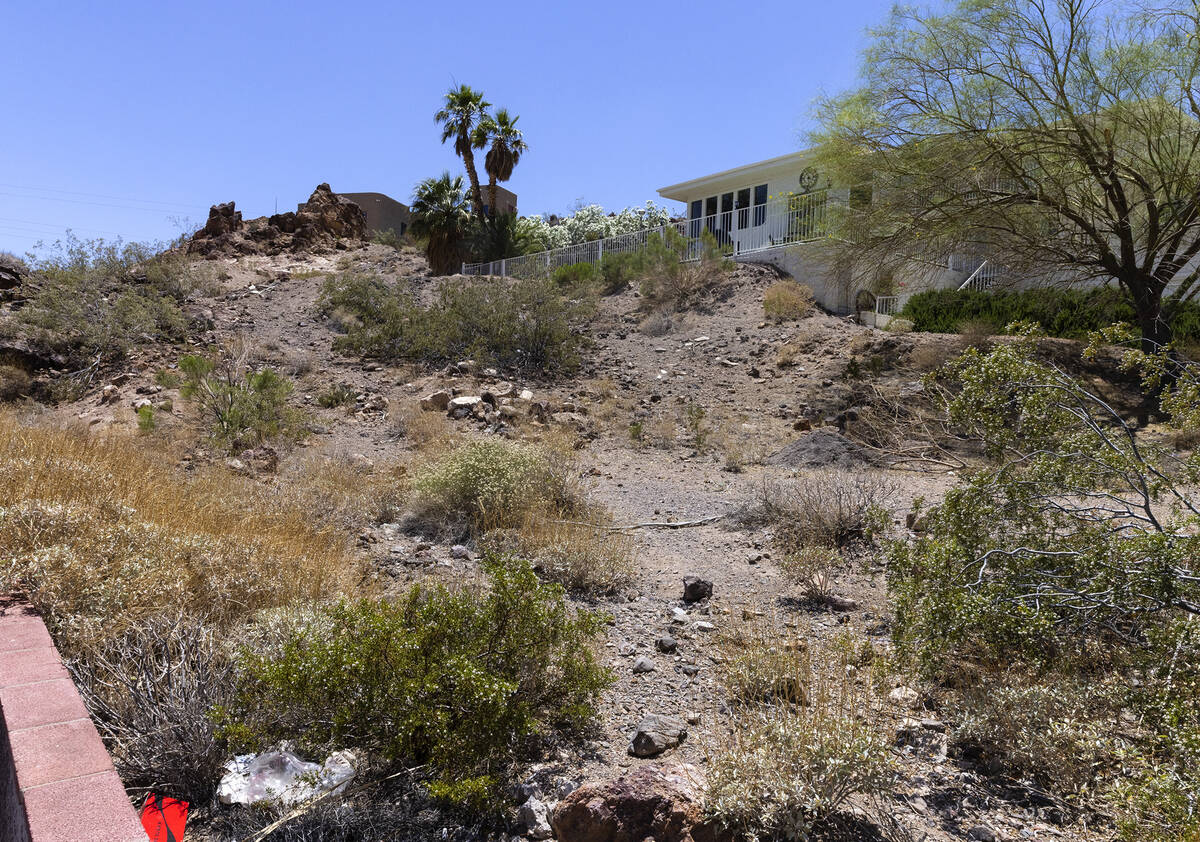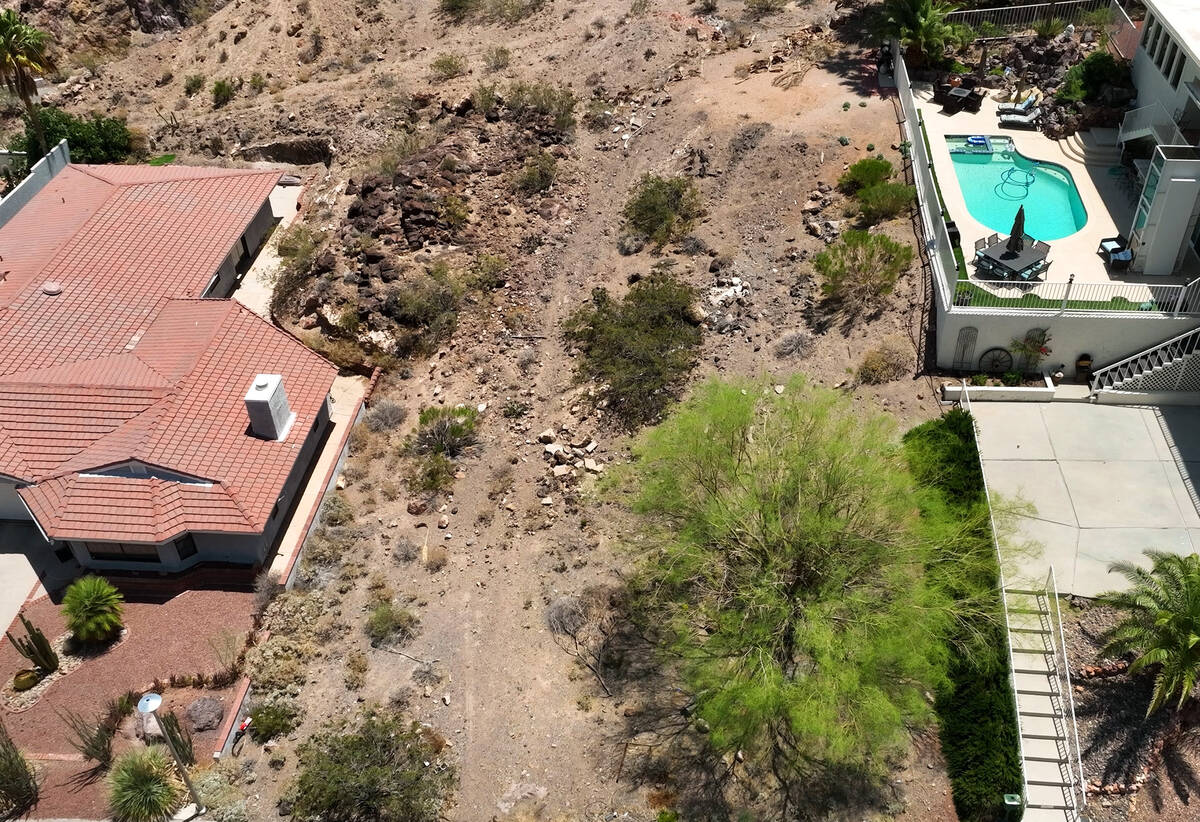 Bernie Gates was at home in Laguna Hills, California, when he received a disturbing letter — the land he had long owned in Boulder City was being sold.
Someone had listed the plot in March for $175,000 with a real estate agency and found a buyer, prompting a title company to send Gates, the owner-of-record, a certified letter about the purchase.
But he wasn't looking to get rid of the property.
"There's no way," Gates recalled thinking. "It's not for sale."
The deal was canceled, and Gates called the police. But he nearly fell victim to a growing type of fraud around the country: Scammers are trying to sell other people's land behind their backs.
Greg Hulett, president of Landmark Title of Nevada, said the fraud is eye-opening in its brazenness.
"You hear about people stealing cars, but who the hell steals houses?" he said. "Who steals land?"
The notion of selling someone's property without them knowing might seem far-fetched. But attempting the scam isn't difficult, as fraudulent sellers may not initially be forced by anyone to prove they actually own the place.
Nevada law does not dictate that real estate agents verify that their clients own the properties they're trying to sell, and anyone can go online to list a property without first showing it's theirs. Sellers also are able to conduct transactions by phone and email and have used fake IDs to impersonate real property owners, industry sources said.
Seller-impersonation scams are often thwarted, like in Gates' case. But a wire fraud security provider knows of multiple bogus sales outside Nevada that were completed.
In cases like that, the actual owners probably would be forced to claw back their real estate through the courts, and unsuspecting buyers would have to recoup their money through title insurance claims — a potentially lengthy, costly and nerve-wracking process.
Even an attempted fraud can, at the very least, force people to spend time swatting it down and grappling with concerns about identity theft.
A piece of land near North Las Vegas Airport was put on the market last year by someone who disappeared after the listing agent confronted him about not being the real owner.
Authorities also are investigating an attempted land sale near Lake Tahoe after someone allegedly posed as the owner and listed the spread for almost $11 million.
Southern Nevada is no stranger to real estate fraud and other schemes, including bogus rental listings. Seller-impersonation fraud isn't new, and the Las Vegas Review-Journal could not find any data showing its prevalence locally or nationally. But the scam has garnered more attention lately amid a seemingly increased tally of cases that often involve vacant property.
Elizabeth Blosser, vice president of government affairs at the American Land Title Association, said the scam is not a common one but is "on the rise." She said members across the country are reporting the fraud.
Matt Troiani, senior counsel and director of legal affairs for the National Association of Realtors, also couldn't provide statistics but said his group's members are reporting it as well.
"This is nationwide," he said.
Nevada law requires that real estate agents disclose any "material and relevant" facts or information in the course of a transaction. But state law and regulations don't explicitly address whether they need to verify that their clients own the properties they put on the market, said Teri Williams, spokeswoman for the Nevada Department of Business and Industry.
Trade association Las Vegas Realtors told the Review-Journal that each brokerage firm has its own policies when it comes to owner verification, adding this is "not an association responsibility."
Assemblywoman Heidi Kasama, R-Las Vegas, is a longtime real estate broker and said she pulls tax records and seeks other documentation to verify ownership. Not all agents take those steps, she said.
She also noted that title companies are tasked with confirming a seller's legitimacy before a deal closes.
"I believe the system is working," she said.
Kasama and others interviewed for this story said new legislation would not be effective in stopping the scams. But multiple people said increased awareness and more training for real estate agents would help protect property owners and buyers.
"Laws are usually written terribly," said Hulett of Landmark Title. "I don't have a lot of faith in that being a fix to anything."
'We talk about this scam a lot'
It's a felony under state law to fraudulently sell real estate, though it's unclear whether anyone has been arrested or prosecuted for the seller-impersonation scam in Southern Nevada.
The Las Vegas Metropolitan Police Department, Henderson and North Las Vegas police all said they don't track complaints of real estate theft and declined to speak with the Review-Journal for this story.
Clark County District Attorney Steve Wolfson's office did not respond to a request for comment.
Nevada Attorney General Aaron Ford's office said it has brought charges in real estate cases involving theft of funds and mortgage lending fraud, but it has not received any complaints of seller-impersonation fraud.
The Nevada Department of Public Safety's Investigation Division doesn't investigate claims of real estate fraud. And the U.S. attorney's office in Nevada said it has prosecuted mortgage fraud but not seller-impersonation fraud.
Police in Southern Nevada are aware of the increasingly common scheme, said Boulder City Police Detective Sgt. Tiffany Driscoll.
"We talk about this scam a lot," she said.
The buyer for Gates' land was not suspected of being involved with the ploy, Driscoll said. She also said police never learned the seller's identity because the suspect's email was no longer active and the phone numbers were untraceable.
Scammer's playbook
Bogus sellers follow a similar playbook around the country.
They search property records for real estate that's owned free and clear — without loans or liens — and often pick empty land. A vacant plot can go unseen or largely ignored by the owner for years. Fewer people also are involved in the sale if no liens have to be paid off, meaning there is less chance someone will catch the con.
Posing as the actual owner — whose identity also can be found through public records — the scammers contact a real estate agent to put the site up for sale. They communicate only by email or phone, and claim they can't meet face-to-face or on video.
They also typically list properties below market value to drum up immediate interest and then quickly accept an offer, preferring cash sales. To close the deal, they seek a remote notary signing, impersonate the notary, and provide falsified documents, according to CertifID, a wire fraud protection firm.
Title companies or others involved in the sale can ultimately thwart it, as they might get suspicious about the seller and catch them in lies or seek additional layers of confirmation that prompt them to pull the plug.
Ashley Dickerson, branch manager and escrow officer with WFG National Title Insurance Co. in Southern Nevada, said she stopped two fraudulent sales and helped prevent others over the past several months.
In one case, a seller claimed he couldn't meet with her because he was in a Florida hospital awaiting surgery to provide his niece with a life-saving organ.
"They're all pretty outlandish," she said of the red flags.
Still, bogus sales have been completed, said Tom Cronkright, CertifID co-founder and executive chairman.
In one case, he said, a Michigan property owner learned his site was purchased after he drove by and saw flag stakes in the ground because the buyer was planning a housing project.
The Clark County recorder's office needs a court order before it can remove a deed — the document that transfers real estate ownership — from its records, county spokesman Erik Pappa said.
Buyers in fraudulent sales can get their money back through title insurance coverage. But insurers will assume the buyer is part of the scam until proven otherwise, Hulett said.
All told, it could take months before the real owner and buyer are made whole, he said.
Terri Lawson, chief operations officer of Meridian Title Corp. in Indiana, agreed.
"It won't be easy-peasy to figure this out," she said.
Seller disappears
Last year, Realty One Group agent Maryam Mohavvelaty was looking to drum up some business when she saw a for-sale-by-owner listing online for land near North Las Vegas Airport. She contacted the seller, who hired her to find a buyer.
At her request, he provided a copy of his driver's license, which showed his name matched the landowner's, she said. She asked to speak with him over Zoom, but he said he couldn't, so they corresponded by phone and text message.
However, she soon learned the land was actually owned by someone else — a nearby auto-shop owner.
Mohavvelaty said she immediately withdrew the listing and called her client to say she had met the real owner. He replied that it was his uncle and they have the same name. He promised to call him right away, hung up and disappeared.
In Northern Nevada, Coldwell Banker Select Real Estate agent Trevor Smith said someone listed a 14.5-acre land tract in Incline Village with his office this year. It was priced at almost $11 million.
The seller's name matched the owner-of-record. But other details were sketchy, and the seller, who never met in person with the listing agents, had what looked like a Photoshopped passport, Smith said.
The agents withdrew the listing, and authorities are investigating, he said.
Washoe County Sheriff's Office spokesman Bryan Samudio declined to comment, saying it was an ongoing investigation.
'Large amount of fraudulent schemes'
Gates, who also owns a vacation house and a rental property in Boulder City, bought the 0.2-acre plot of land that was nearly sold from under him in 2003, property records show. He wants to build a house on it one day, adding that if he builds high enough he would get an unobstructed view of Lake Mead.
In the police report, the title company stated that when it works on a purchase involving out-of-state owners, it sends them a certified letter because of the "large amount of fraudulent schemes" with such properties.
The listing agent got the seller through an "internet hit," the report says, but police suspended the case after the investigating officer came up empty trying to find the client.
Driscoll said the case was closed at the patrol level and never came to Boulder City's detective bureau. She chalked this up to a possible training issue and indicated she might send the case to the attorney general's office.
Despite the drama of it all, Gates is fine with how it ended for him.
"I didn't have to go to court to get the property back," he said.
Contact Eli Segall at esegall@reviewjournal.com or 702-383-0342. Follow @eli_segall on Twitter. Segall is a reporter on the Review-Journal's investigative team, focusing on reporting that holds leaders, businesses and agencies accountable and exposes wrongdoing.
For full story, see bouldercityreview.com
Red flags and prevention
According to the American Land Title Association, you should consider increasing scrutiny of a real estate transaction or halting it altogether when a seller:
— Wants a quick sale and a cash buyer.
— Refuses to attend signings and claims to be out of the state or country.
— Is difficult to reach by phone, refuses to meet over video, and only wants to communicate by text or email.
— Demands proceeds be wired.
— Refuses or is unable to complete multi-factor authentication or identity verification.
— Wants to use their own notary.
Here are precautions to take, according to the association:
— Contact the seller at an independently discovered and validated phone number.
— Mail the seller at an address listed in tax records.
— Ask the real estate agent if they verified the seller's identity.
— Require notarization from a vetted and approved notary. If a remote option is unavailable, arrange for the seller to sign papers at an attorney's office, title agency or bank.
— Email the seller a link for identity verification through a third-party provider.
— Ask conversational questions to learn their knowledge of the property that's not readily available in public records.
— Compare the seller's signature to previously recorded documents.