Project stalls for lack of way to connect rams with cams
February 1, 2023 - 3:43 pm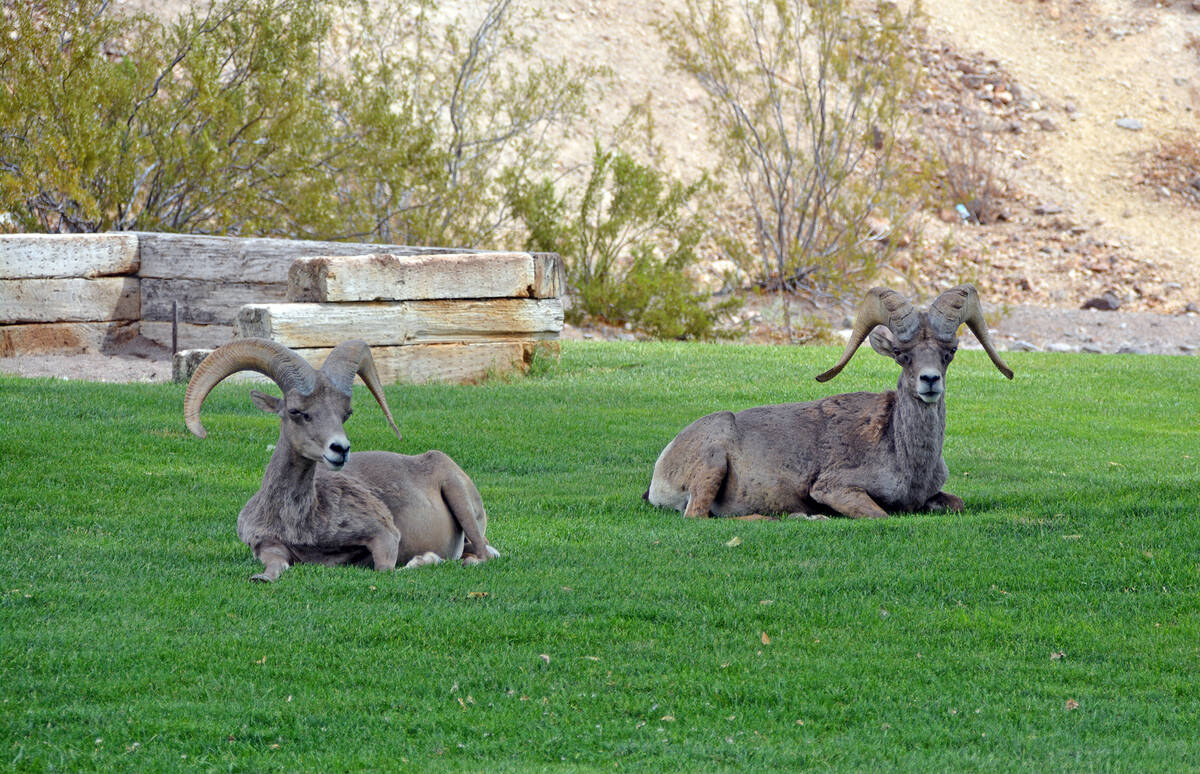 Boulder City Parks and Recreation Department still plans to move forward with "ram cams" in Hemenway Valley Park, but faces a significant challenge in infrastructure preventing the project from moving forward.
Last March, Parks and Recreation announced its intention to install cameras that would give a 24-hour live feed of the bighorn sheep that visit the park at 401 Ville Drive.
"The installation of a ram cam is a project that we think will have wide audience appeal," said Parks and Recreation Manager Julie Calloway in an email.
Now, 10 months after the announcement, the project is stalled by one major roadblock in its development: internet connection.
According to Calloway, Hemenway Valley Park does not have any non-cellular network connection, which is needed to upload a live feed on the city's website.
Calloway said the department has been in direct talks with Cox Smart Cities Communications to install the technology needed for that connection for the past six months.
Calloway wasn't able to give a timetable for when the "ram cams" would be completed.
She said that aside from connection issues, the project is still in its planning and fundraising stages.
Contact Mark Credico at mcredico@reviewjournal.com. Follow him on Twitter @MarkCredicoII.