Politics, Lake Mead dominate 2022 news
December 28, 2022 - 3:49 pm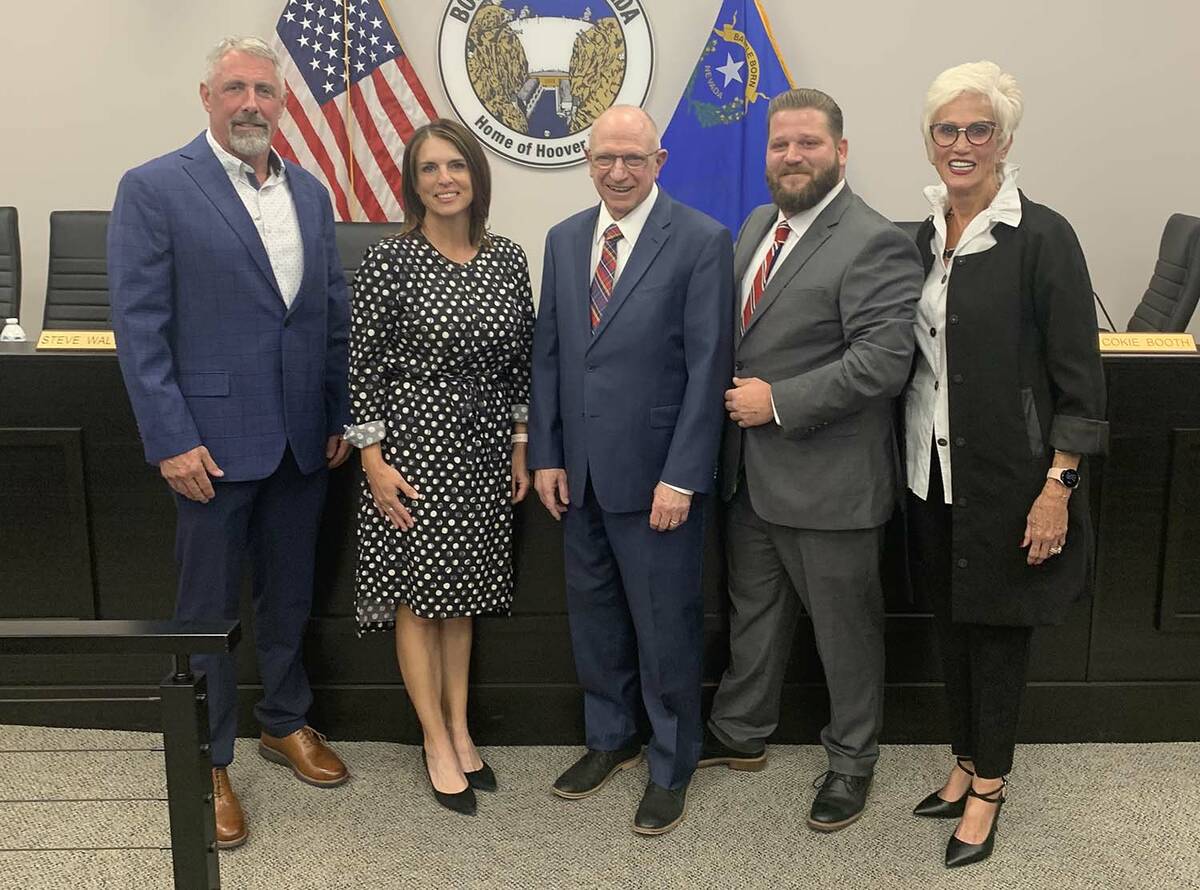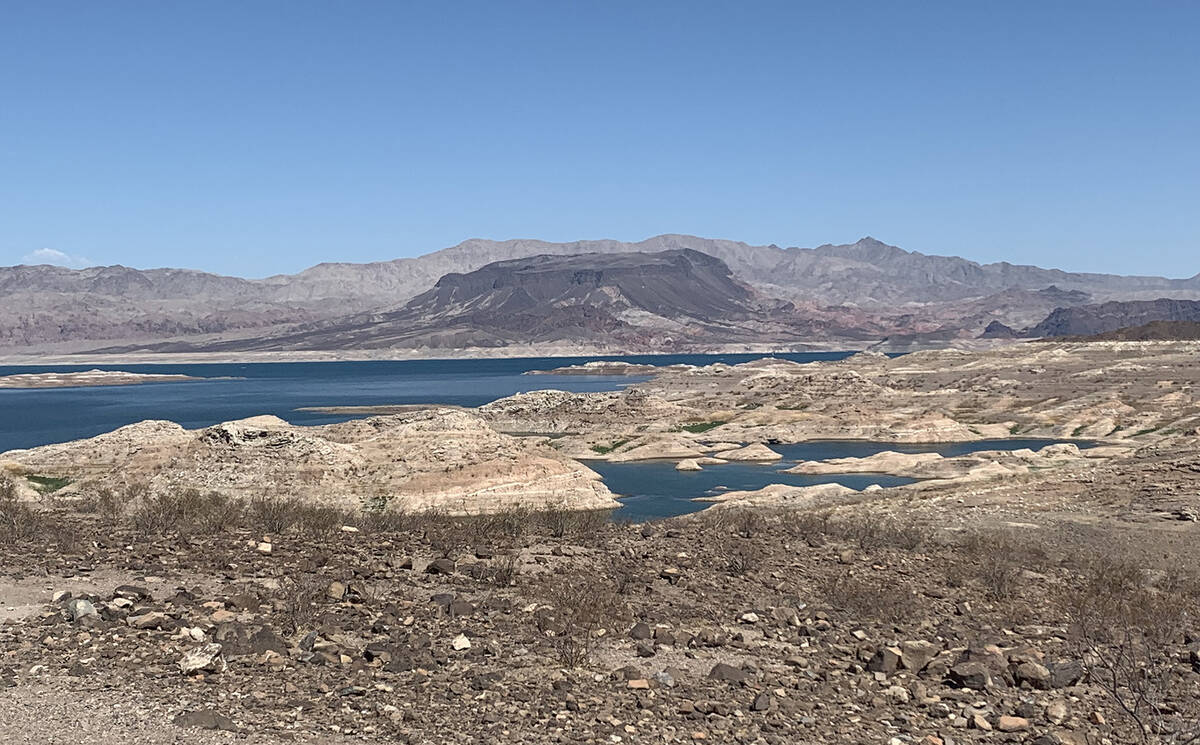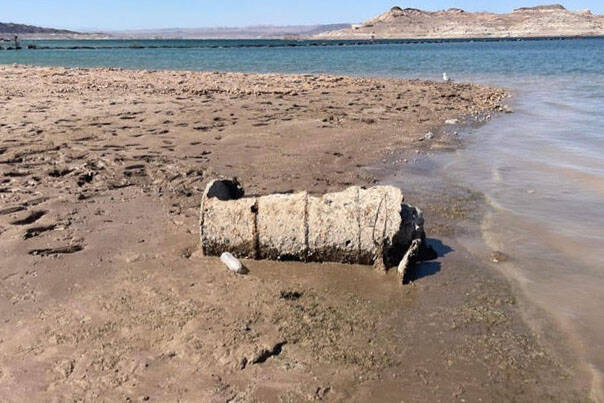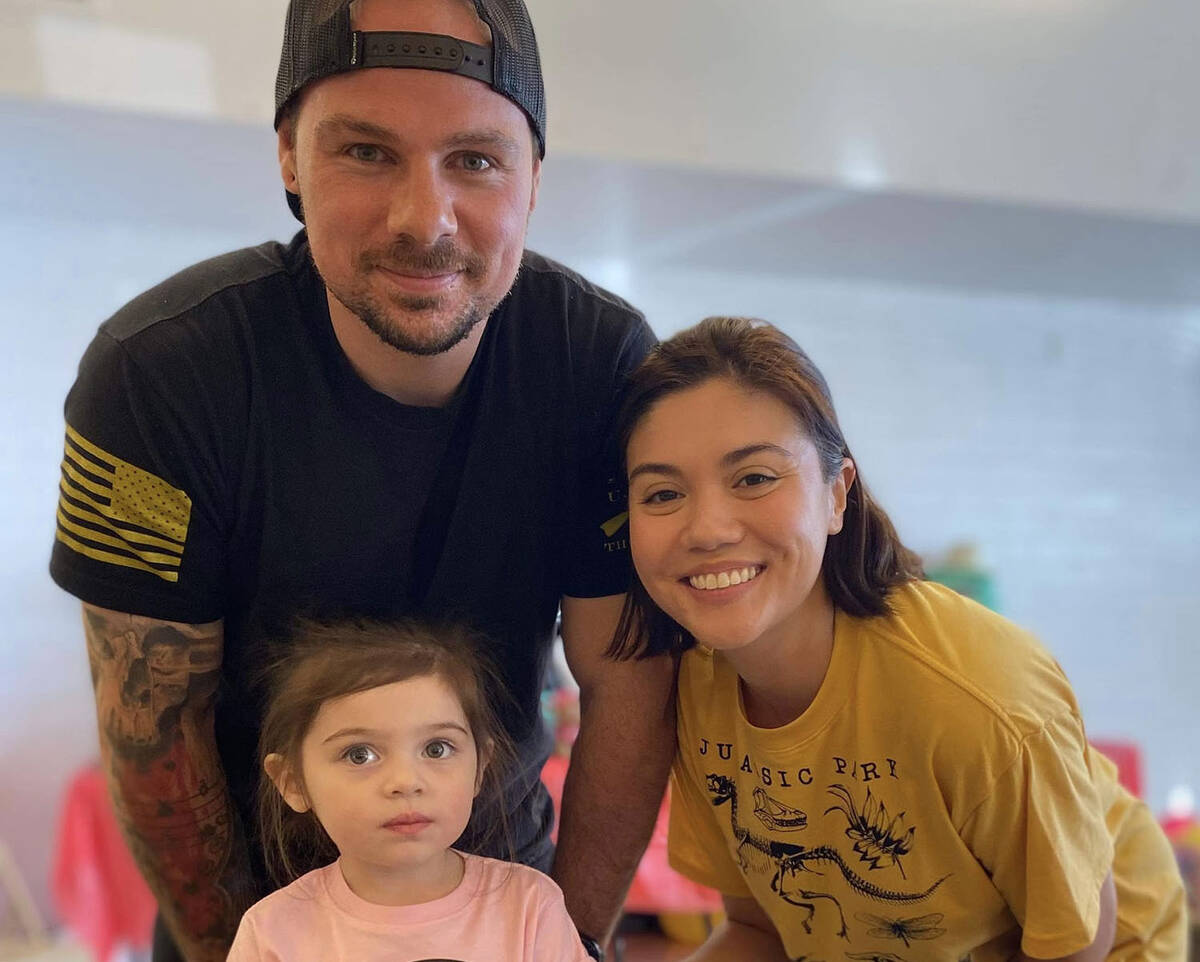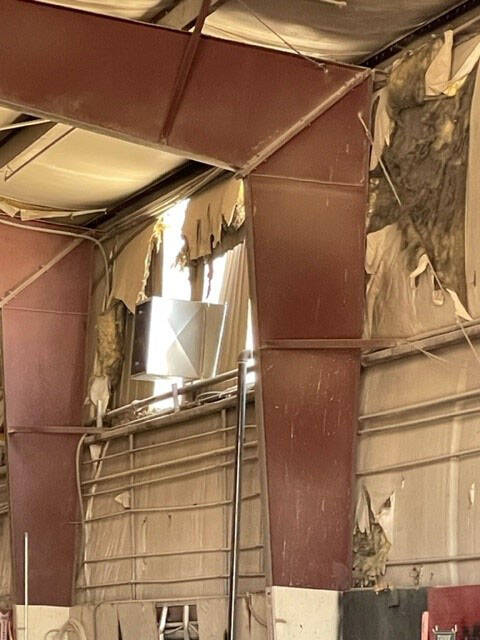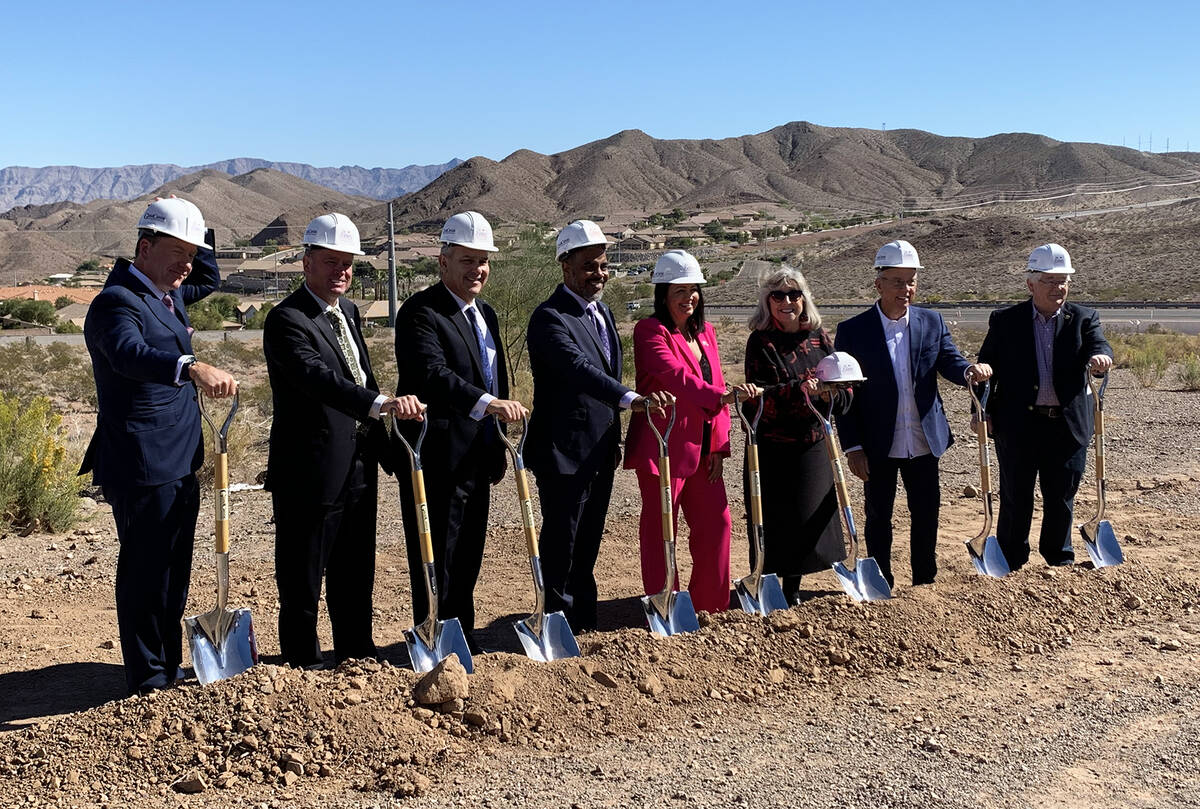 As we reflect on the past 12 months, there are many moments and events that stand out.
Major among them was the election of a new mayor and two new City Council members — and for good reason. A majority of 2022 was devoted to the municipal election.
From January until the end of November there were candidate announcements, campaigns, political forums and meet and greet events, elections and vote counting. Toss in a couple of ballot questions about land use and financial issues and political issues dominated much of the news.
Also at the top of those moments were the declining water level at Lake Mead and passage of a new ordinance to help preserve the city's historic buildings.
In between there were large events such as Spring Jamboree, the Best Dam Barbecue Challenge, the Damboree, Wurst Fest and Art in the Park.
As we look forward to the start of 2023, here's a look back at a few memorable events from 2022.
New mayor/City Council members
The year began with the pending election on the minds of residents after Sen. Joe Hardy announced his intention to run for mayor in the last week of 2021. Hardy previously served on the City Council from 1999-2002 and stepped down after being elected to the Nevada Assembly.
He easily defeated Kiernan McManus, who was seeking his second term as mayor, garnering 64.8 percent of the vote in the primary, and being duly elected.
In February, Steve Walton, a former chairman of the Planning Commission and interim fire chief for the city, declared his candidacy for City Council.
Citizens were guaranteed a primary when Valerie McNay threw her proverbial hat in the ring in the final moments of the candidate filing period, joining incumbent Councilman James Howard Adams, who was seeking his second term, Cokie Booth and Rose Marie Hess.
Like Hardy, Walton secured his place on the city's governing board in the primary, with 32.6 percent of the vote, leaving Adams to face off against challenger Booth, who won the seat in November.
Councilwoman Claudia Bridges chose not to seek a second term and moved away from the community to be nearer to her family.
Lake, water issues
Lake Mead made headlines throughout the year for a multitude of reasons, most of which were connected to the ever-decreasing water level.
Just a couple of weeks after 2022 began, the Bureau of Reclamation issued a dire forecast that predicted a more than 30-foot drop in the water level at Lake Mead within the next 24 months.
"Lake Mead is currently at 1067.16 feet," wrote Michael Bernardo, deputy chief for the Boulder Canyon Operations Office, in a Jan. 12 email.
As of Monday, Dec. 26, the lake was at 1,044.35, a drop of 22.18 feet.
In late April, Southern Nevada Water Authority's low-level pumping station was put into operation after Lake Mead's water level dropped far enough to expose the top of its highest-level intake straw for the first time in its history.
According to the water authority, the move secures access to Southern Nevada's water supply. At the same time, it urged continued conservation efforts.
May began with the dropping water level revealing some of the lake's sordid past with the discovery of human remains in a barrel and the start of an investigation into the decades-old homicide.
"We believe this is a homicide as a result of a gunshot wound," said Lt. Ray Spencer of Las Vegas Metropolitan Police Department at the time. "Detectives believe the victim was killed sometime in the mid '70s to early '80s, based on clothing and footwear the victim was found with."
According to a press release from the Lake Mead National Recreation Public Affairs office, National Park Service rangers searched an area near Hemenway Harbor on the afternoon of Sunday, May 1, after a witness reported finding a barrel containing human remains.
The discovery was just the first of several. By mid-August, five sets of human remains had been found.
For one family, the discoveries brought an answer to a 20-year-old question. On Aug. 24, the Clark County coroner's office identified remains found in May as those belonging to Thomas Erndt, a 42-year-old Las Vegas man who is believed to have drowned Aug. 2, 2002.
"The identification was based on investigative information, DNA analysis and reports from the original incident," said Clark County spokesman Dan Kulin.
The lower water level also caused other issues as visitors' vehicles and animals got stuck in the muddy shoreline and Park Service efforts to provide access to the water resulted in launch ramp closures and long lines at those that were operational.
To help with conservation efforts, in August the city adopted restrictions – much like those approved in July by Clark County and Las Vegas officials – that included limiting the size of new swimming pools to no more than 600 square feet and prohibiting turf at new homes being built.
In September, the drop in water level at Lake Mead continued at a historic pace and Bureau of Reclamation officials again predicted a 30-foot drop in two years, which would see it around 1,013 by July 2024.
Near the end of the year, federal officials were predicting a "grim future" for the lake and river system, warning of a time when it would "stop functioning."
"Without immediate and decisive actions, elevations at Lake Powell and Mead could force the system to stop functioning. That's an intolerable condition that we won't allow to happen," Tommy Beaudreau, Deputy Secretary of the Interior, told those attending the annual Colorado River water users and managers conference.
There was a glimmer of hope, however, after SNWA offered a proposal that would help shore up the system and spread the onus of cuts on all seven states, focusing on the heaviest users. It has yet to be seen if there is any interest in backing the plan.
At the same time, Park Service officials began seeking comments from the public about a plan that could curtail access to the lake for motorized vessels and the closure of five launch ramps and associated services.
Historic preservation
Even as Boulder City touts its image as the town that built Hoover Dam and its historic properties, the method of exactly how to preserve that past remains controversial.
Ever since the 2015 demolition of the old hospital, historic preservation has been a much-discussed topic and concerted effort by several groups in town.
Though everyone who spoke about the issue agreed that they support historic preservation in general, they disagreed on how an ordinance would be enforced and whether it was even necessary in the first place.
Many community residents spoke in favor of the ordinance that was presented by the Community Development Department after surveys and consulting with the city's Historic Preservation Committee. The ordinance stressed the need to retain the historic look of properties and prevent more modifications within the downtown historic district than those that have already happened. A recent update to the 1982 survey of the area showed that only 43 percent of the properties were contributing to its historic nature compared to the original 82 percent.
Others opposed provisions it contained involving fines, costs involved in making property improvements and overreach by a yet-to-be-formed municipal Historic Preservation Commission.
Amid that controversy, the city passed a historic preservation ordinance passed Oct. 10.
The ordinance adds mandatory maintenance standards to all historic properties, including those in the historic district. It also created regulations to enforce limiting the kind of alterations that can be made to properties.
Even passage of the ordinance itself wasn't unanimous. Mayor Kiernan McManus and council members James Howard Adams and Claudia Bridges voted in favor of the ordinance, while Sherri Jorgensen and Matt Fox opposed it.
Bridges touted the ordinance's "teeth" to enforce its provisions and echoed the mayor's comparison to other municipal codes while Jorgensen and Fox said that the city will be overstepping, creating a virtual homeowners association.
Dog park
What to do with the city's four-legged citizens caused some doggone consternation for the community's leaders and residents.
After proposing a new ordinance in February to curb the problem of "animals at-large," it became apparent that they needed a safe space to play. But where?
City staff and council explored options that included fencing off the very back part of the Little League fields and converting a softball field at Veterans' Memorial Park.
Both of those proposals were met with opposition by players and their parents.
Eventually, the city settled on a .81-acre site at the park that already had grass and could easily be fenced into areas for large and small dogs. It allocated $72,000 of American Rescue Plan Act funds to create the dog park.
Despite the approval of many residents, selection of the site upset those affiliated with See Spot Run, the nonprofit which operates a separate dog park at Veterans' Memorial Park. The existing dog park does not have grass, which a survey revealed was a top concern of the city's dog owners.
Council voted to give See Spot Run $50,000 to continue its efforts and to create the first municipal dog park at the nearby site.
The issue arose in an effort to update city code to make violations more enforceable and assist the animal control department, which reported receiving about 500 calls a year for animals running loose and well as those for dozens of dog-on-dog attacks.
Armorock explosion
On July 11, at about 9:30 a.m., there was a large explosion at Armorock, a commercial manufacturing facility about 10 minutes from downtown Boulder City, that injured six people and sent two to the hospital.
Boulder City Deputy Fire Chief Greg Chesser said all the walls and windows were blown out and the ceiling was down in the administrative area on the opposite side of the facility.
Among those hurt in the blast was Boulder City resident Eddie DiGangi, who was the most seriously injured. He suffered first, second and third-degree burns on 12 percent of his body.
In an exclusive interview with the Boulder City Review days after the incident, he said he could see his skin "melting off."
The incident was ruled an industrial accident.
Three months before the explosion, the company was issued five serious violations by the Nevada Occupational Safety and Health Administration, with penalties totaling more than $12,000.
It also had been fined in 2019 after an incident in which a worker lost his thumb.
Armorock manufactures polymer concrete, which is used to build things such as manhole covers and other structures used in sewers.
Healing center
St. Jude's Ranch for Children was in the spotlight Oct. 26 when it broke ground for a healing center for victims of sex trafficking. The residential facility will be the first of its kind in the nation.
Christina Vela, CEO of St. Jude's and the "self-appointed hustler for hope," said the center will provide safe homes and a nurturing recovery program for children who have been forced or manipulated into having sex for money.
"No longer will they have to feel shamed, blamed or like a caged animal ready to fight," she said at the groundbreaking event.
The healing center, estimated to cost $25 million, will sit on 10 acres and feature a series of individual therapeutic homes that will mimic a neighborhood with walking paths and landscaping, designed to foster a sense of safety. Therapy offices and outside areas will encourage transformation through connection to nature.
Clark County School District will build an on-site school, estimated to cost $5 million.
Construction of the center is scheduled to be completed by spring of 2024 and it is expected to be open for residents that summer.
Dark skies
The skies above Boulder City will be getting darker, thanks to its efforts to obtain official Dark Skies Community Certification from the International Dark Skies Association.
The move to reduce light pollution will also help reduce negative health impacts of bright LED lights.
In June, Boulder City was selected by the Nevada Division of Outdoor Recreation to be a pilot location of the Dark Skies program.
The designation is expected to help create a new option for tourists to explore: starry skies.
"The protection of dark night skies is a priority at Lake Mead National Recreation Area, not only for the enjoyment of stargazing visitors, but for the natural environment as well. … Working with gateway communities like Boulder City to improve night sky lighting aligns with the National Park Service's mission of protecting natural and cultural resources and values for the enjoyment, education and inspiration of this and future generations," Randolph Lavasseur, former acting superintendent of the recreation area, wrote in an email to council.
In September, the city announced it received a $1.9 million grant from the U.S. Economic Development Administration to retrofit 2,560 light fixtures to reduce light. They also will be more energy efficient and help lower greenhouse gas emissions.
"With it, we will be able to improve the health and safety of our community, while also providing economic benefit to our local businesses," former Councilman James Howard Adams, who formally proposed the project to council, said at the time.
The retrofitting project is expected to begin in 2023.
In memoriam
Boulder City lost some familiar faces during the year including renowned drummer Sander "Sandy" Nelson, who died Feb. 21; Alan Stevens, co-owner of World Famous Coffee Cup Cafe, who died March 16; and the city's first first lady, Sue Broadbent, who died June 29.
Nelson was a staple on the streets downtown and visiting local establishments where he treated those nearby to the prowess of his drumsticks.
Nelson, 83, had been ill for several months before his death.
A native of California, Nelson first gained fame in 1958 when he became part of the backup band for Art Laboe's rock 'n' roll show. Later, he became known for his instrumental hits "Teen Beat," "Drums Are My Beat" and "Let There Be Drums," which rose to near the top of the charts.
Stevens and his wife, Carri, opened the restaurant in 1994, keeping locals and visitors alike satisfied. The eatery's popularity also attracted the attention of television personality, chef and restaurateur Guy Fieri, who featured it on "Diners, Drive-Ins and Dives."
Running the restaurant was only part of his involvement with the community. He also was a longtime member of the Boulder City Elks Lodge and supported many events and organizations, especially those that involved art, motorcycles and cars. He was an artist himself and showcased his work during a special event in November 2021.
He had fought cancer twice and was 71 at the time of his death.
Broadbent, 87, was recognized for her work serving the community, particularly on behalf of Boulder City Hospital, the PTA, Boulder City Republican Women and several church organizations, as well as her support of her husband, Robert Broadbent, who served as the city's first mayor.
She was survived by her four children, 17 grandchildren and 23 great-grandchildren.
Hali Bernstein Saylor is editor of the Boulder City Review. She can be reached at hsaylor@bouldercityreview.com or at 702-586-9523. Follow @HalisComment on Twitter.