Wurstfest adds biergarten, food trucks to annual event
September 21, 2016 - 2:47 pm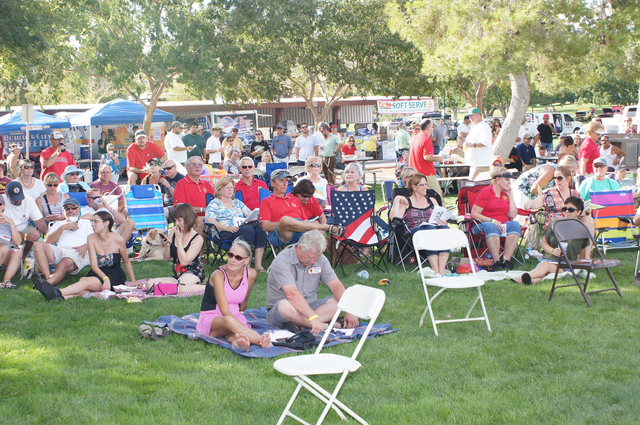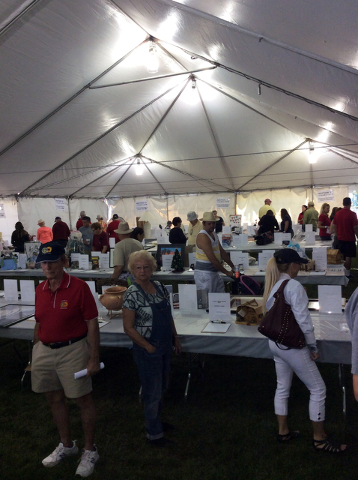 Downtown Boulder City will host its own version of Oktoberfest on Saturday as revelers converge to enjoy craft beers, delicious meats and a full day of family fun at the Boulder City Sunrise Rotary's 20th annual Wurstfest.
The festivities will commence at 10 a.m. and run until 10 p.m. at Wilbur Square and Bicentennial parks.
As in years past, the festival will be held in conjunction with the Wurst Dam Car Show, which will feature more than 100 classic cars and a variety of specialty automobile experts.
Also returning will be the silent auction, held from 11 a.m. to 3 p.m., as well as a live auction beginning at 4 p.m. Those interested will have the chance to bid on items including an all-terrain vehicle, personal watercrafts and vacation rentals. In addition to the big ticket items, there will be an array of items valued at under $50.
All of the items up for auction have been donated by local businesses and club members, which allows the festival to serve as the year's primary fundraiser, according to Roger Hall, director of marketing for Sunrise Rotary.
"Almost all of the funds raised every year go directly toward the all-night graduation party," Hall said. "It's a great event that helps keep our graduates safe and out of trouble on a night that seems to lead to tragedy for some promising young adults across the country every year. With this fundraiser, we get to throw them a serious party that keeps them safe and that they actually want to go to."
New to this year's Wurstfest will be multiple food trucks cooking appetizers, sausages and more; a kids' zone to entertain the children; and a biergarten where adults can celebrate Oktoberfest with craft beer offerings from a dozen vendors. Tickets to the biergarten are $30 in advance and $40 at the door and include a souvenir glass and unlimited beer samples from noon to 5 p.m.
There also will be a tent featuring beers from Boulder Dam Brewing Co. and the Budweiser truck serving beers by the glass.
"We began the festival with just a few kegs we bought at the grocery store and some sausages we grilled ourselves," Hall said. "As of this year, with the help of the community and the services of our vendors it's going to be bigger and better than ever."
Admission to Wurstfest is free.
For more information, visit www.BCWurstfest.com.
Contact reporter Hunter Terry at hterry@boulder cityreview.com or call 702-586-6711. Follow him on Twitter @HunterBCReview