Veterans home employees honored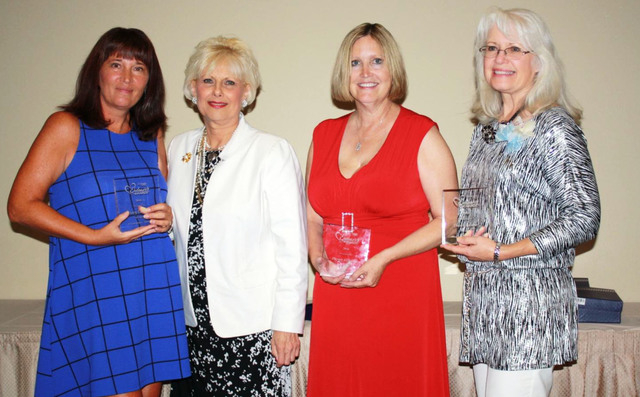 Three Nevada State Veterans Home staff members were on honored for providing quality care June 8 during the Southern Nevada Endeavor Awards. The nursing home in Boulder City serves veterans and their families.
Rehab Program Manager Mary Lambert won the award for most extraordinary therapist. Director of Nursing Poppy Helgren won the award for outstanding nurse leader and nursing assistant DiAnn Lawson won nursing assistant of the year.
The awards were presented by the Nevada Health Care Association's Perry Foundation.
The Perry Foundation is a nonprofit charity that seeks to improve conditions for patients who are in need of ongoing medical treatments like constant therapy and skilled nursing by providing education for those who work at skilled nursing and assisted living facilities.
The awards were given to staff members who showed exceptional compassion to their patients and their community.
"The Nevada State Veterans Home was the only long-term care facility in Southern Nevada to have three staff members recognized by receiving awards honoring them for their work in specific areas within the facilities and communities," said veterans home Administrator Linda Gelinger. "This is the department's first year of submission and we are very proud of the work that they have contributed to the success of our veterans home."
The veterans home is at 100 Veterans Memorial Drive.
Contact reporter Max Lancaster at mlancaster @bouldercityreview.com or at 702-586-9401. Follow him on Twitter @MLancasterBCR.