Tamanaha's beliefs provide strength
March 19, 2014 - 12:23 pm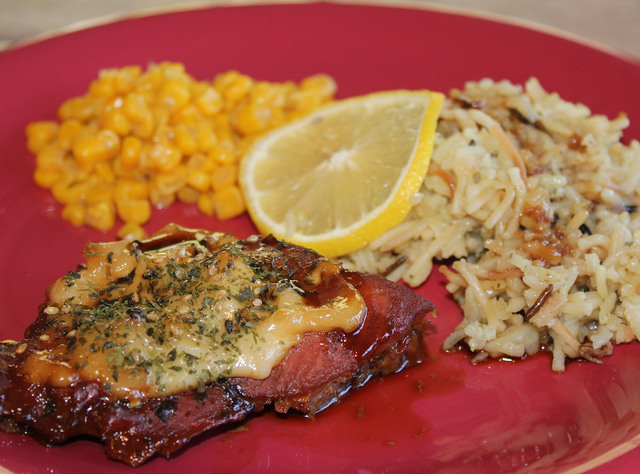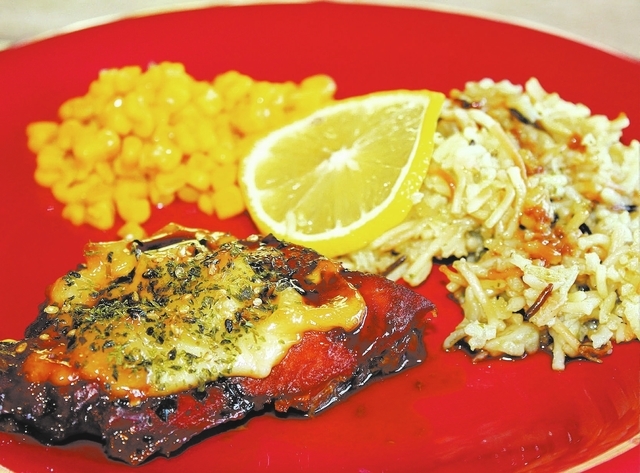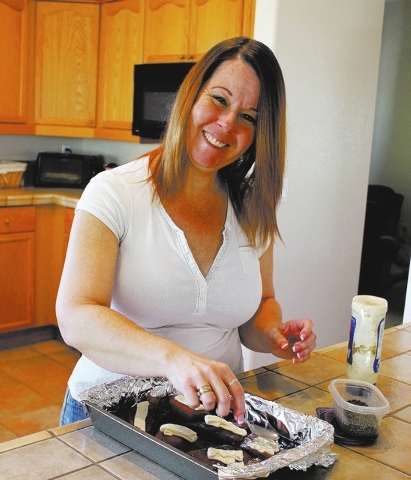 With an infectious smile, Shannon Tamanaha lifts the spirits and rocks the bodies of many friends and neighbors in Boulder City. This Zumba instructor, Relay for Life co-chairman, outspoken cancer survivor and single mother exudes the energy and power of Wonder Woman, but she attributes it all to God.
Maui, Hawaii, was her home, but 14 years ago she followed her sister and family to Boulder City to be close to them. A little more than seven years ago, pregnant with her youngest child, "I was basically handed a death sentence," Tamanaha said.
She said her faith is what kept her going. "It's what guides me, not only through the good times, but especially the tough times."
Just days after Christmas in 2006, Tamanaha was diagnosed with stage IV inflammatory breast cancer.
"My doctor said young mothers fight the hardest."
With the support of her family, that was what she did. She followed conventional treatments for her cancer fight.
"My main treatments were every three weeks for six rounds. Then every three weeks I continued with maintenance chemo, still through IV, for two and a half years."
The year after she was diagnosed, she began attending the American Cancer Society event Relay for Life. Next, she joined a team, and then became captain of a team. Finally this year, she is co-chairman of the event, scheduled from 6 p.m. to 6 a.m. April 25 and 26 at Boulder City High School. (Register at www.relayforlife.org/bouldercitynv or contact Tamanaha at pinkkanani@yahoo.com.)
"It's really close to me because of what I've been through personally. I know it makes a difference. Ultimately, we can only hope that it will make the big difference in a cure being discovered," she said.
It was not only Tamanaha who was fighting for her life during the difficult years. Her children also had health issues to contend with. Diagnoses of Type 1 diabetes and high anxiety were added to the list of challenges her family would have to live with throughout the years to come.
While battling cancer, eating was difficult. Her doctor told her to eat what she was craving, so she would be taking things in. So she did just that. Between her cancer and her daughter's diabetes, the way they ate began to change.
Today, Tamanaha is cooking with essential oils, replacing some traditional herbs and spices with oils. "I love my DoTERRA oils. I am attempting to add them to anything I can. The health benefits are outta this world."
A few favorite recipes Tamanaha would like to share are:
Yoshida Salmon
Salmon, 6 large or 10 small pieces, skinned is best
Yoshida sauce, enough to coat the fish
Mayonnaise
Furikake seasoning (Oriental section), optional
1 drop DoTERRA black pepper essential oil
1 drop DoTERRA lemon essential oil
Mix sauce with 1 drop of each oil. Place salmon in container or zipper-top bag and coat with enough sauce to cover. Marinate at least four hours, making sure to turn over after two hours.
Heat oven to 375 degrees Fahrenheit. Line baking pan with foil. Place salmon in pan. Coat with mayonnaise to taste. Sprinkle with furikake (optional).
Bake for 20-30 minutes, watching for browning of fish and mayonnaise; this will depend on thickness of salmon.
Power Balls
1 cup finely shredded coconut, divided
1 cup almond butter
1 cup dried cranberries
½ cup raw honey
½ teaspoon salt
2 tablespoons chia seeds
3 drops DoTERRA wild orange essential oil
Place all ingredients into a mixer except for a half cup of shredded coconut. Mix until well combined.
Roll into balls and coat in the other half cup of shredded coconut.
Store in the refrigerator and eat whenever you need any extra boost of energy or before a workout.
Chicken Soup/Chicken and Dumplings (Slow cooker version)
All amounts are based on how much you're making or how big your family is.
Chicken
Chicken broth
Carrots
Celery
Onions
Noodles or refrigerated biscuits
1 drop DoTERRA black pepper essential oil
1 drop DoTERRA oregano essential oil
1 drop DoTERRA thyme essential oil
1 drop DoTERRA rosemary essential oil
Salt to taste
Place chicken in slow cooker with chicken broth and oils to cover. Cook on low for 4-6 hours.
Add chopped vegetables for the last hour or two on high.
Fix noodles for soup or you drop little biscuits during the last half hour on top of soup and cover.
OnGuard Pumpkin Bread
1 15-ounce can pumpkin puree
4 eggs
1 cup oil
2/3 cup water
2 cups white sugar
¾ cup brown sugar
3½ cups flour
2 teaspoons baking soda
1½ teaspoons salt
½-1 cup chocolate chips, optional
½ cup nuts, optional
1 teaspoon ground nutmeg
3 drops DoTERRA cinnamon or cassia essential oil
1 drop DoTERRA ginger essential oil
4 drops DoTERRA OnGuard essential oil
Preheat oven to 350 degrees Fahrenheit.
In a large mixing bowl, combine wet ingredients (including the essential oils) until well-mixed.
In a separate bowl combine dry ingredients and mix well.
Slowly incorporate dry mixture (about a cup at a time) mixing well as you go. Pour batter into greased bread pans or cake pans.
Top with a generous sprinkling of brown sugar.
Bake for 50 minutes or until a toothpick inserted in center comes out clean.
Makes about three medium-sized loaves or a 9×13 cake