Students visit museum to gain insight for play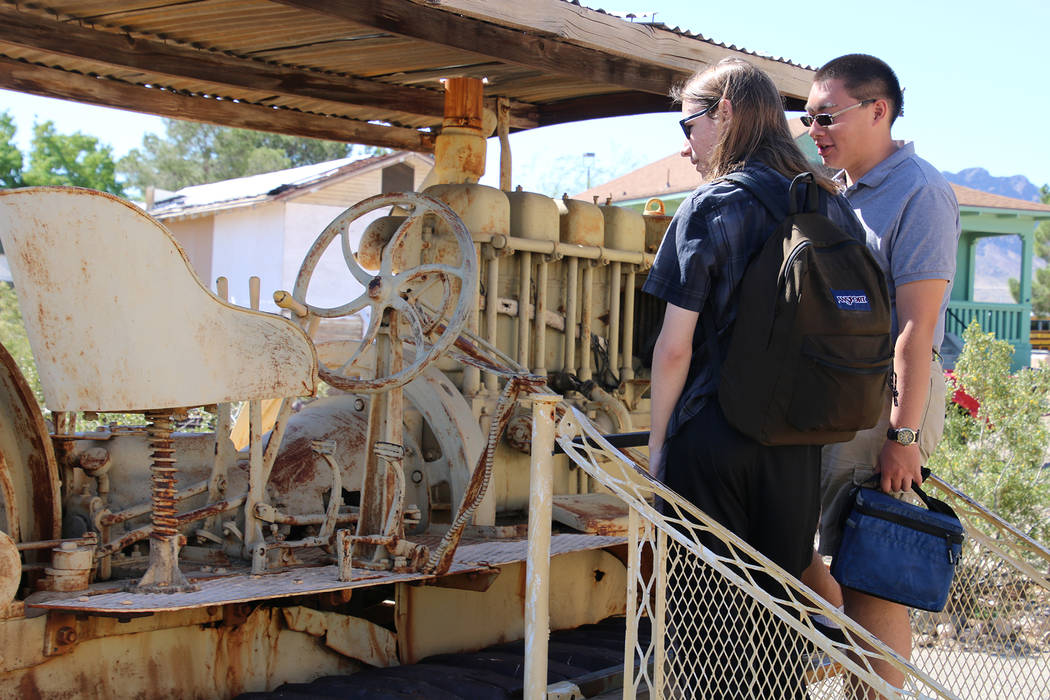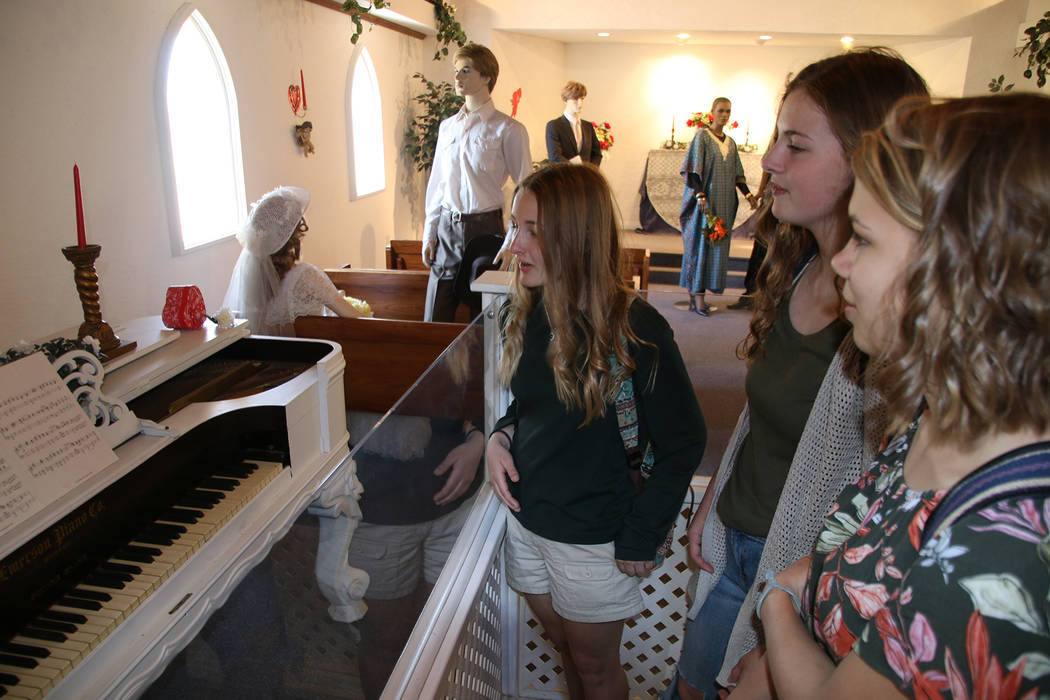 Theater students at Boulder City High School took a special trip to the past Friday.
On a mission to learn about life during the early 1900s for their upcoming production of "Our Town," the students traveled to the Clark County Heritage Museum in Henderson.
By listening to the museum director and visiting the houses and buildings that date from 1910 to 1970, the excursion helped them capture the essence of their characters.
Senior Jayme Sileo said she was able to fulfill the objective of the field trip by "developing (her) character's mindset" by seeing "the places where the characters would have lived in."
Among the historic buildings students visited were a wedding chapel, barn and houses.
"My favorite place to visit was the barn because there were a few old-fashioned motorcycles in it," said junior Lauren Stewart.
As well as allowing the students to experience what their characters did many years ago, the museum provide an opportunity for the technical theater students to envision a historically accurate set for the characters of "Our Town" to live in. Details like the green toilet paper, lace doilies, modest clothing, and a lack of modern appliances commonly found today gave the students insight on how they should design the production of their play.
"All of the vintage items were really interesting to see and relate it to our play, especially in a tech theater way. I mostly looked at the kitchens and stuff, even though we only use … (decorative) kitchens. It's still really cool to think about how it would look and how it would function," said sophomore Hailey Will.
The technical theater students aspire to create a scene with their limited resources that allows the audience to experience a small piece of the museum on stage.
"Our Town," by playwright Thorton Wilder, explores the daily lives of the residents in the quaint town Grover's Corners, New Hampshire, between 1901 and 1913. It will be presented at 6 p.m. May 4-6 in the student activity center at Boulder City High School.