Story Tellers Corner: Restaurateur whips up new creation: children's books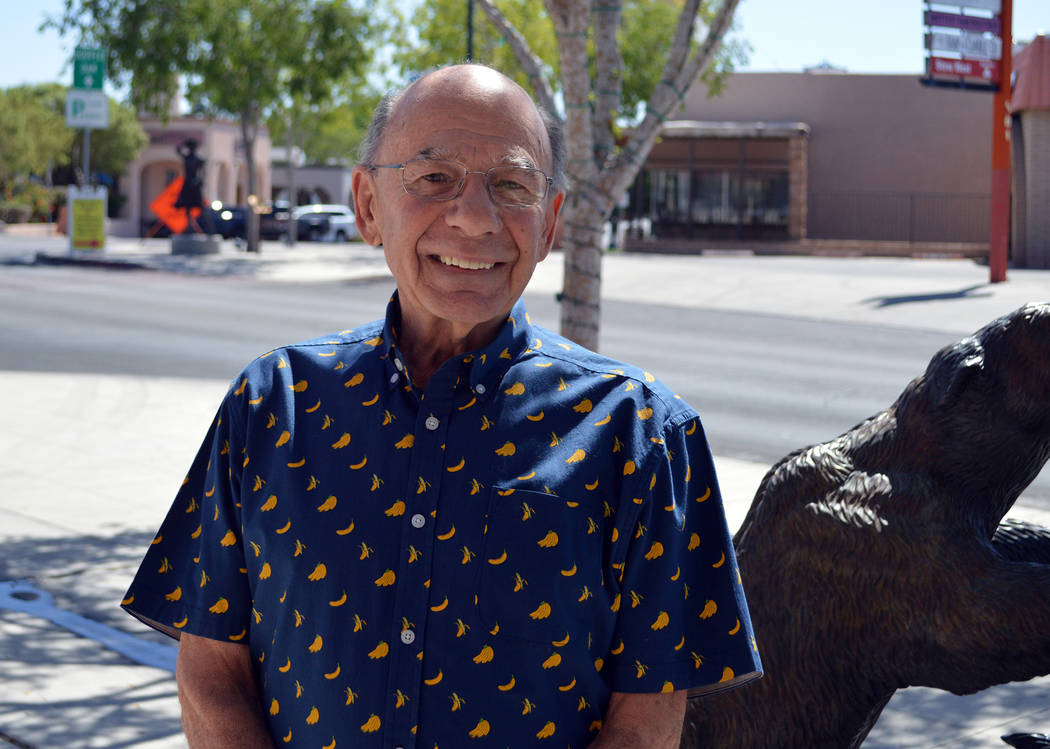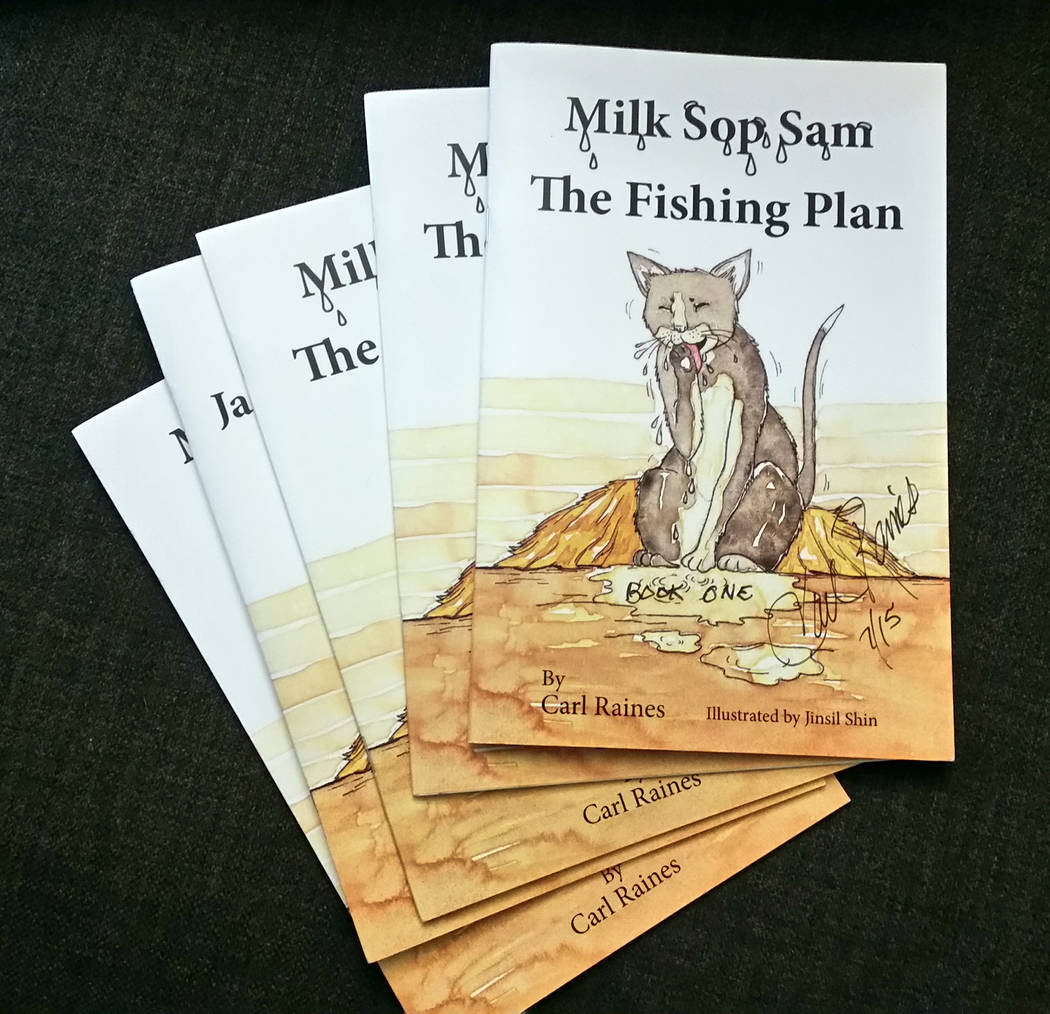 After retiring, a former Boulder City restaurateur embarked on a new career: writing children's books.
He had the idea after he wrote a letter to his grandson about growing up on a dairy farm.
Carlos "Carl" Raines, former owner and operator of Carlos' Mexican Cafe in town, had only written thank-you and condolence letters before his son encouraged him to give children's books a try.
"I have one grandson," he said. "When he got to be about 4 years old, he would constantly drag his books out for me to read. I decided when I got back (from a visit) to write him a letter."
In the letter, Raines included stories from his childhood about his cat, Sam, and their adventures on the small dairy farm where he grew up in Northern California. He said that while he was milking cows, he would squirt Sam with milk and he would get sopping wet.
"My son called me and said I should write a book because he was reading the letter to him (my grandson) every day," he said. "So I did."
Raines, 80, recently completed the fifth book in the series. All are told from the view of the cat and the main character, Milk Sop Sam.
"Once I got into it … it felt like I was falling in love with a woman," he said. "I would wake up excited to work on it."
Throughout the stories are characters based on people he has known and worked with during his 35 years in town, including Miss Amy (Amy Arnaz, the longtime resident and dance instructor who died in January 2015), who worked in one of his restaurants.
Raines is of Portuguese heritage and was the first generation in his family to be born in the United States. He was also the first one to go to college.
"My father always told me to never have a dairy, because you'll always be working it," he said. "You'll be a slave to it."
Rather than go into the dairy business, he decided to go into the restaurant business after spending a short amount of time in the pharmaceutical field. After opening a restaurant in Petaluma, California, he came to Boulder City and opened Carlos' Mexican Cafe.
"I realized that it was the same as a dairy," he said about owning a restaurant.
Despite the work, Raines said he enjoyed it and treated the staff like family members.
"I try to be vivacious in every moment," he said.
His restaurant operated in three locations. It was first at what is now Evan's Old Town Grille. Then it moved to what used to be the Scratch House, and its last location was where Momo Sushi is now.
Raines is working on other books.
The "Milk Sop Sam" book series is available at milksopsam.com and amazon.com.
Contact reporter Celia Shortt Goodyear at cgoodyear@bouldercityreview.com or at 702-586-9401. Follow her on Twitter @csgoodyear.