Story Tellers Corner: Book provides in-depth look at Mojave Desert landscape, inhabitants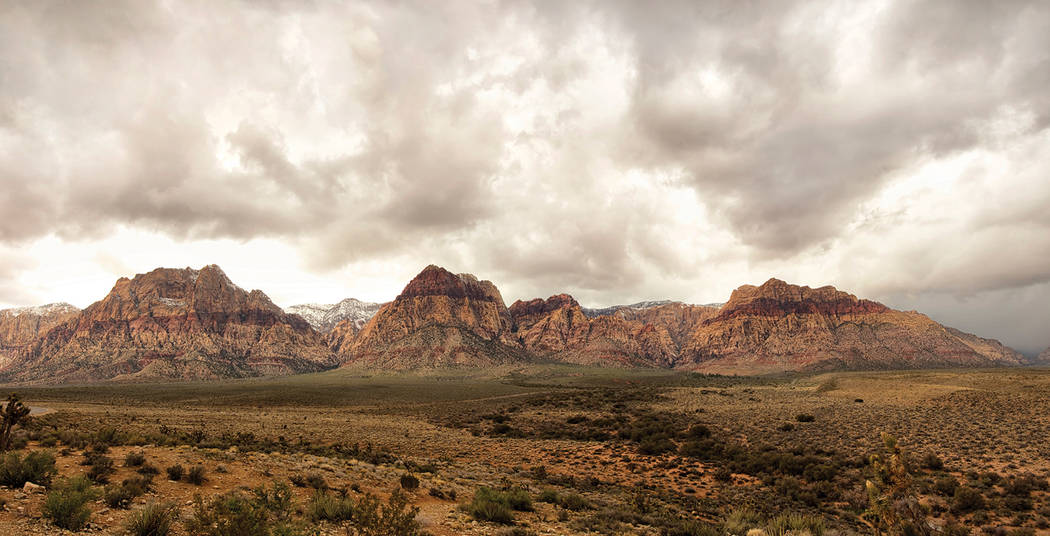 Two longtime friends and co-workers are sharing their love for the Mojave Desert with others through their new book, "A Natural History of the Mojave Desert."
Lawrence "Lars" Walker and Frederick "Fred" Landau penned the book, which Walker described as a guide that lies somewhere between facts and musings.
"You can dip into it wherever you want. It's not like a text. It's not to identify plants and animals. It's like talking to a friend," Walker said.
The Boulder City resident said their goal in writing the book was to help people explore areas "that we think are endlessly fascinating."
"It was written for the educated lay person, anyone who likes to read books," he added.
A native of the East Coast, Walker said it took a while for him to appreciate the desert.
"I love winter, snow and forests," he said.
His relationship with the desert grew over time, much like relationships between people.
"There are subtleties that grab you.
"I love the crisp morning air, the view from Mount Charleston to the west side of the Sheep Mountains. It's awe inspiring."
Between the two, they have spent more than six decades living in and exploring the Mojave Desert.
"If you drive from Los Angeles to Las Vegas, it doesn't grab you. But if you get out and wander … you will notice flowers and animals tracks. If you just wander through the desert, it starts to entice you" he said.
Walker especially encourages people to read Chapter 10, which showcases some of their favorite spots in the desert.
The two men enjoy hiking and back-road adventures in the desert.
Walker is a plant ecology professor at UNLV and plans to retire June 30. Landau, a research assistant in the School of Life Sciences at the university, also will retire June 30. The two have 25 years of scientific collaboration on projects in Nevada, New Zealand and Puerto Rico.
Walker said one of the most interesting things about Mojave is the variety of climates and vast temperature changes.
"Sometimes it's so cold your fingers are freezing, and other times it's so hot you can't stop drinking water," he said.
Their biggest challenge was actually defining boundaries of the Mojave, which is situated between the Sonoran and Great Basin deserts. He said there are no clear borders and various maps show boundaries in different places. Plus, as they wrote in the book, "it has shifted over the long course of its development, and will continue to shift even after we describe it."
Published by the University of Arizona Press, the book is filled with maps, charts and colorful photos of the desert and its inhabitants.
Many of the photos were taken by Walker and Landau, while others were taken by family and friends.
Walker and Landau will be speaking about their book at 7 tonight, May 3, at the Friends of Nevada Wilderness meeting at REI in Boca Park, 710 S. Rampart Blvd., Las Vegas. Other book signings and special events are planned through the fall, including a June 6 presentation to the Boulder City Garden Club.
It is available from the University of Arizona Press and on Amazon.
Hali Bernstein Saylor is editor of the Boulder City Review. She can be reached at hsaylor@bouldercityreview.com or at 702-586-9523. Follow @HalisComment on Twitter.