St. Jude's moves, expands gift shop
October 26, 2016 - 2:26 pm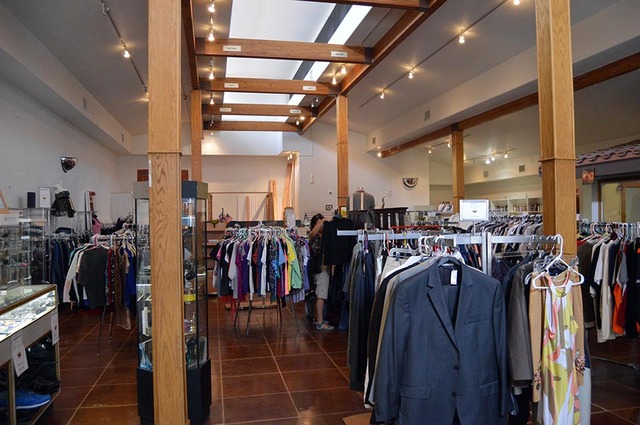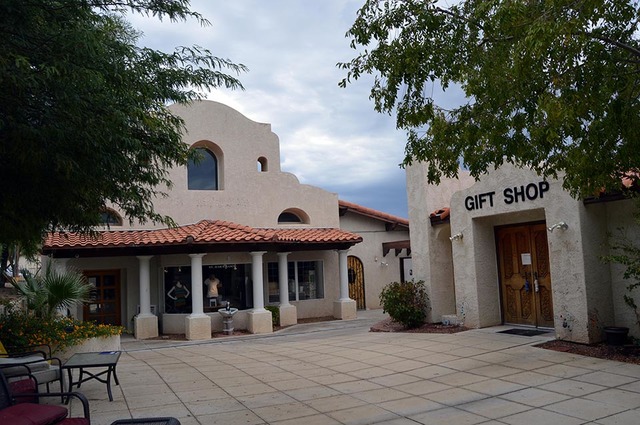 The gift shop at St. Jude's Ranch for Children has moved to a new, larger location on campus and is making minor renovations.
The new shop is next to the old gift shop on the ranch, 100 St. Jude's St., and allowed the nonprofit to expand to accommodate more clothing racks and a new section for furniture.
"We had a lot of donations and things we wanted to display so moving to another building was the right thing to do," said Retail Operations Manager Steven Bennett. "We had a lot of requests for furniture so this new space gave us the room to sell furniture and it allowed us to reorganize the shop in a better way."
Among the planned renovations are brighter lighting fixtures and the creation of three dressing rooms.
Customers in the gift shop Monday morning said they loved the new location and layout.
"I love the new location," Boulder City resident Karen Dowell said. "It is relaxing to shop here because most thrift shops are really crowded and messy, but the setup here has a lot of space and all the clothes are easy to find."
Stephanie Romero is a monthly visitor and said the new location only improves an already great store.
"The new look of the shop is wonderful," Romero said. "It has much better organization, so I have to give credit to whoever set this whole thing up. I come down here at least once a month and it was great before they moved."
Installation of the dressing rooms and lighting will be completed in November, and special deals will be offered to celebrate the renovations.
In addition, St. Jude's will host a special reopening of the shop, though a date has not been set.
The shop is open from 10 a.m. to 4 p.m. seven days a week.
For more information on donating to St. Jude's go to http://bit.ly/2e5cF0o.