St. Christopher's lightens sanctuary to accompany enlightened philsophy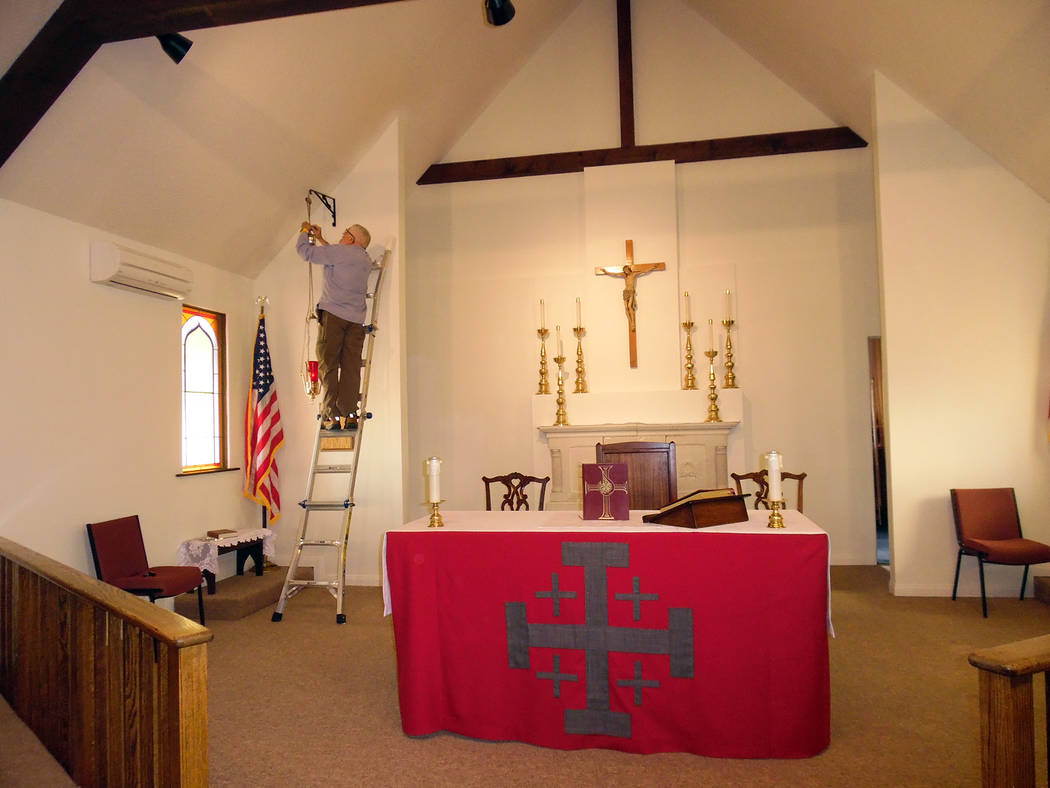 There is a spirit of enlightenment among the congregants of St. Christopher's Episcopal Church that is permeating their services as well as the sanctuary of the historic property itself.
Last week, members of the church participated in a spring cleaning day, going through every drawer and cabinet, according to the Rev. James Lyons, the church's vicar and spiritual leader.
They also made sure the exterior of the property on Arizona Street was clean and ready for Easter services.
The cleaning capped a renovation project that removed dark paneling installed in the sanctuary in the 1970s.
"It was time; it was dark and dreary," he said.
Now painted a bright white, the sanctuary offers congregants a place to worship that doesn't physically bring them down.
"We are enlightened people, and we need to look up," Lyons said.
Built in 1932, St. Christopher's was one of three original churches formed as the city grew when families of Hoover Dam construction workers settled in Boulder City.
Lyons said the congregation still has a bit more to do on the property itself. In the meantime, members' philosophy is also changing, aiming to welcome all people, especially those who have been hurt by the church in the past or fighting addictions.
"We want to help people move forward, find a different focus," Lyons said, pointing to a plaque with their new motto: "The only person who doesn't belong here is the person who says you don't belong."
Hali Bernstein Saylor is editor of the Boulder City Review. She can be reached at hsaylor@bouldercityreview.com or at 702-586-9523. Follow @HalisComment on Twitter.