Spring Jamboree returns this weekend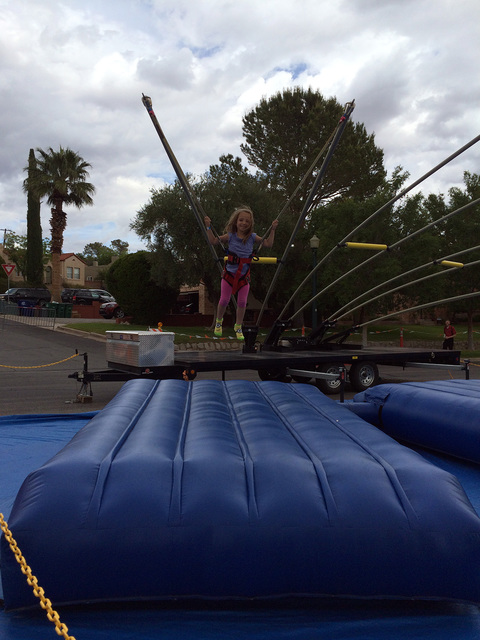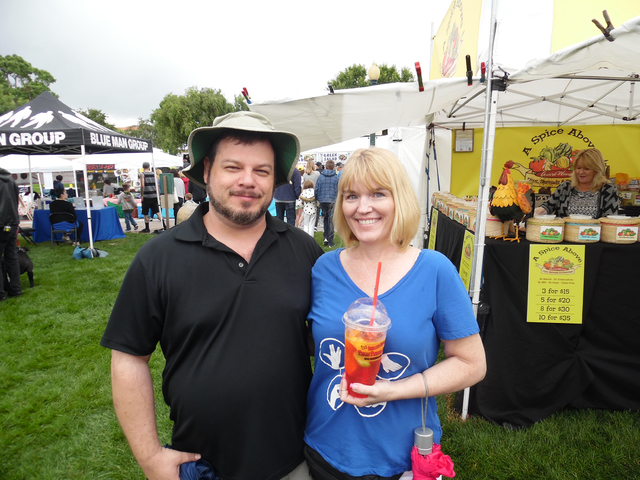 Boulder City's Spring Jamboree is gearing up for another great event this year and has already started breaking records.
"We are literally completely sold out and have never have been before ever," said Jill Rowland-Lagan, CEO of the Boulder City Chamber of Commerce. "It's kind of unprecedented for us … It's been my goal for 15 years. It's great for the energy of the event."
The Spring Jamboree started with eight businesses. From there, it turned into a block party and became what Boulder City knows today as the Spring Jamboree in 1977. It has grown to include many vendors and businesses from all over the Las Vegas Valley.
As this year is its 40th, it will have its iconic events, including the Little Miss and Little Mister Pageant and the Bark in the Park, as well as some new ones.
Rowland-Lagan said the entertainment has expanded to feature nine bands. The gem and mineral show has added a live volcano demonstration, and there will be carnival rides for kids.
"It should be a very full show," she said.
Admission to the Spring Jamboree is free, but the money raised from the raffle goes to the chamber's scholarship fund for Boulder City High School. The rest of the funds that come in are earmarked for the promotion of Boulder City. Its ultimate goal is to help the chamber with its mission.
"The mission of the chamber is to drive people into the area and through the front doors of our businesses," said Rowland-Lagan.
It also adds to the quality of life for everyone who lives in Boulder City.
"They don't have to leave town for entertainment," she added. "They can stay here."
The 2017 Spring Jamboree is Saturday and Sunday and takes place in all four downtown parks: Bicentennial, Wilbur and North and South Escalante. Ongoing events for those days include the Pan Draggers Rod Run Car Show, Antiques in the Park, an arts and crafts show, rides, face painting, tattoos, the Chamber Showcase Business Expo, the Southern Nevada Gem and Mineral Society rock show, food vendors, a climbing wall, train rides and the Bubble Fun water ride.
Hours are 9 a.m. to 5 p.m. Saturday and 9 a.m. to 4 p.m. Sunday.
Contact reporter Celia Shortt Goodyear at cgoodyear@bouldercityreview.com or at 702-586-9401. Follow her on Twitter @csgoodyear.
By the numbers
■ 25,000 people attend
■ 2 days of the event
■ 23 hours event's duration
■ 260 booths and vendors
■ 14 food vendors
■ 2,000 pounds of ice used
■ 47 volunteers work
■ 3,000 volunteer hours during event
■ 10,000 volunteer hours for planning
Spring Jamboree Special Events
Saturday
8:45 a.m. — Opening comments by Mayor Rod Woodbury and "The Star-Spangled Banner" sung by Amy Finn
9 a.m. — Little Miss and Little Mister Pageant sponsored by Dance Etc.
10 a.m. — Don Allen Hunley
11 a.m. — Bark in the Park by See Spot Run
noon — Tropicana Palms Bootleggers Variety Show
1 p.m. — Martha P. King Choir; Lanette Coker, director
2 p.m. — BCHS High Scaler robotics team; John Richner, director
2:30 p.m. — Part Time Criminals band
4 p.m. — Stringers in Paradise band
Sunday
9 a.m. — DJ and Dinosaur
10 a.m. — Melanie Spector Trio
10:30 a.m. — R Joyful Noise band
noon — Henderson Recreation Center Zumba and Belly Dance
1 p.m. — The Coteries band
2 p.m. — Sagebrush String Band
3 p.m. — The Jessica Lisette Band
4 p.m. — Closing comments