Seen on Scene: At the Sweetheart Wine Walk
February 15, 2017 - 2:47 pm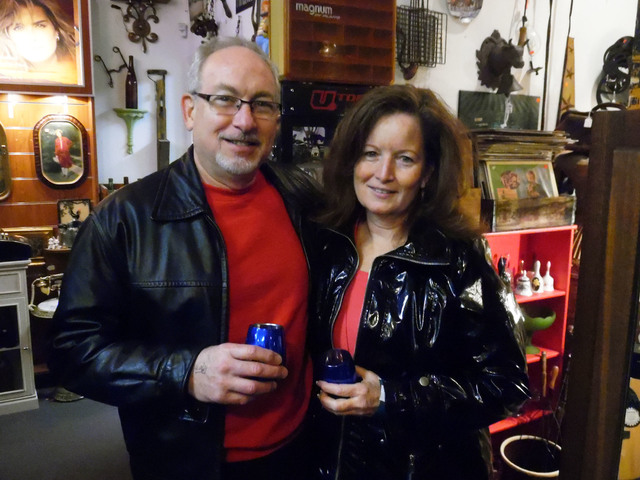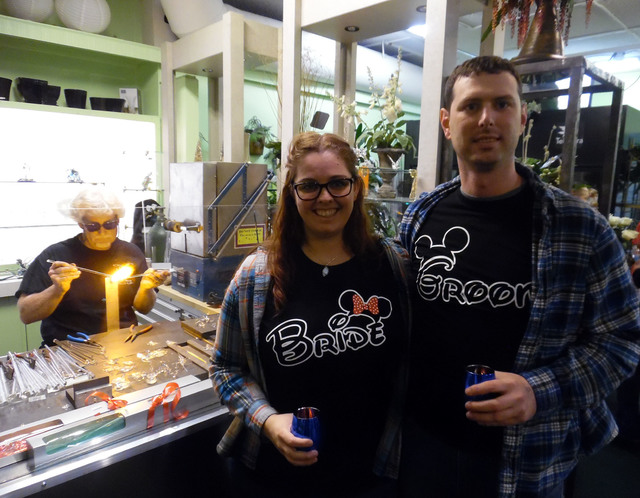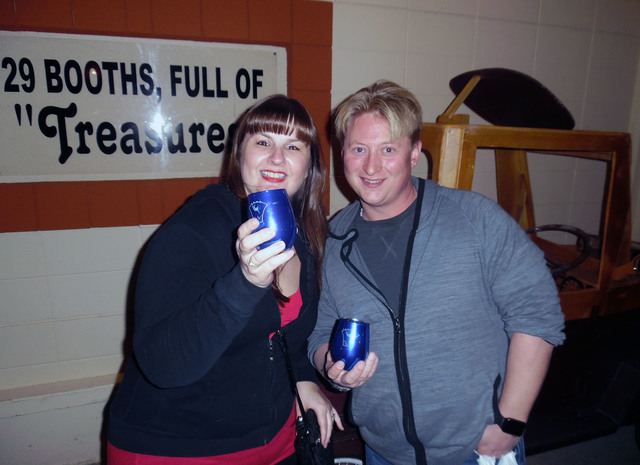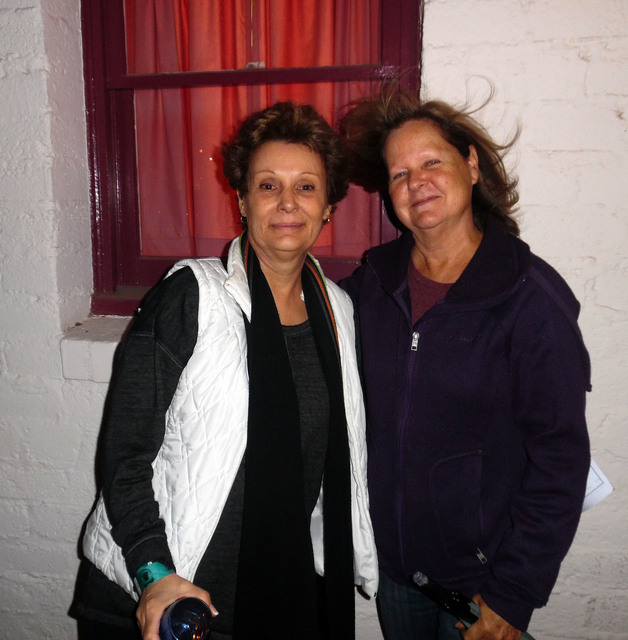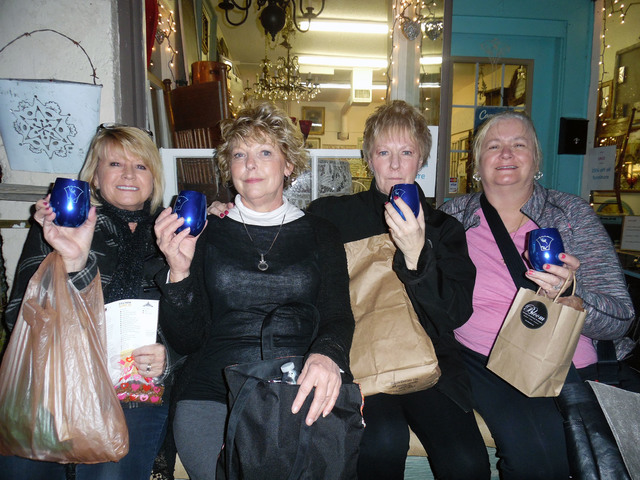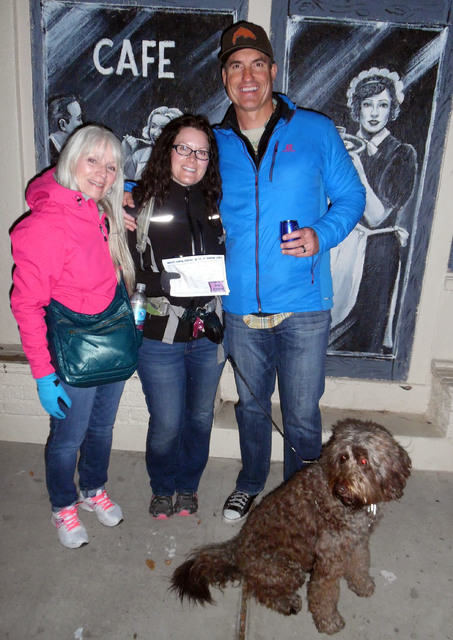 Boulder City residents Stewart Podel and Robin Bennett enjoyed the wine walk on Saturday including a stop at Sherman's House of Antiques.
Jennie Legrand and Craig Maxson of Las Vegas stopped at Boulder City Florist during the wine walk Saturday and watched glass blowing by Dan Thompson, seated, who owns the florist shop with his wife, Kris Thompson.
Rebecca Nevitt and Sean Broadbent, who live at Lake Las Vegas, were in town Saturday to enjoy the wine walk and to stay an evening at Milo's Cellar and Inn.
Hunter Terry/Boulder City Review
Dede Savino, left, a former Boulder City local, and Kristy Kerner of Boulder City have been avid participants in the wine walk presented by the Boulder City Chamber of Commerce. The women, whose children are married to each other, say they have participated in all but two or three of the wine walks.
Darcy Allen of Las Vegas, from left, Grace Murphy of Boulder City, Kitty Rudnicke, who was in town from Chicago to attend the Dam Short Film Festival, and Paula Adams of Boulder City enjoyed the variety of businesses participating in the wine walk Saturday.
Mary LeMahieu of Duluth, Minnesota, left, explored Boulder City with locals Rachel LeMahieu and Justin DeBeaumont during Saturday's wine walk.