Seen on Scene: At the Country Store
October 26, 2016 - 2:30 pm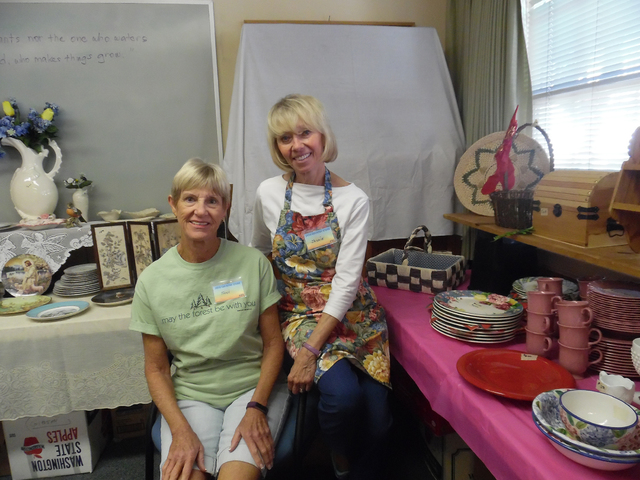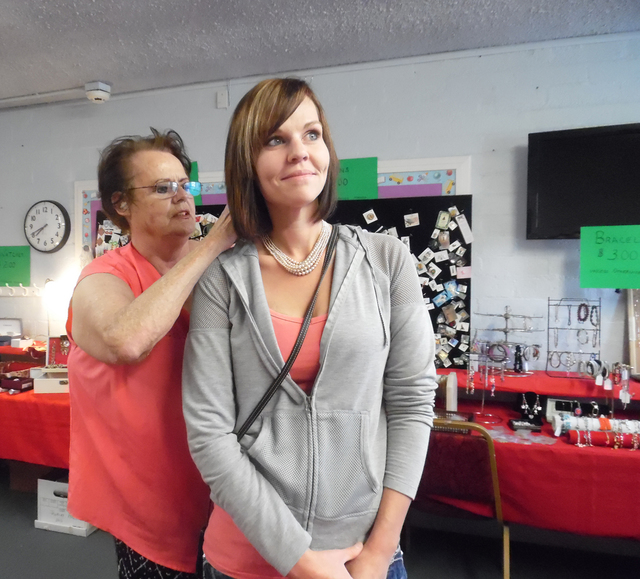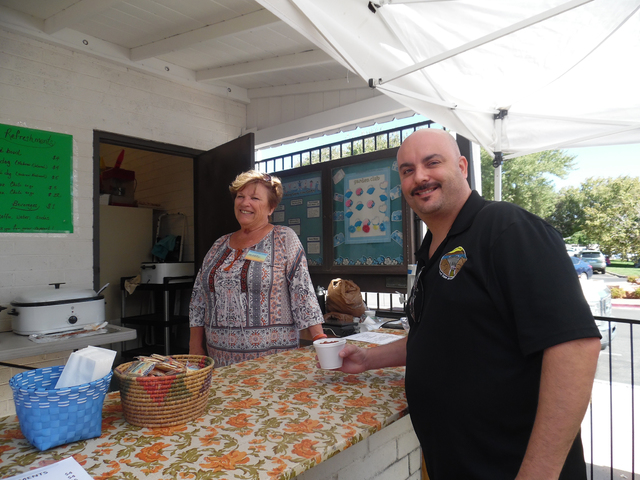 Toni Epler, left, and Jackie Neal work Friday in the boutique area of Grace Community Church's annual Country Store. This is Epler's third year helping at the event, while Neal said she has been volunteering for about 10 years.
Beverly Muilenburg, left, helps Kym Behnke try on a pearl necklace during Grace Community Church's 69th annual Country Store on Friday.
Marty Oakley serves a bowl of chili to Keith Dallura on Friday during the 69th annual Country Store presented by Grace Community Church. The chili is a staple at the fundraiser for the church and its outreach events to the community.