Seen on Scene: At Art in the Park
October 10, 2018 - 3:45 pm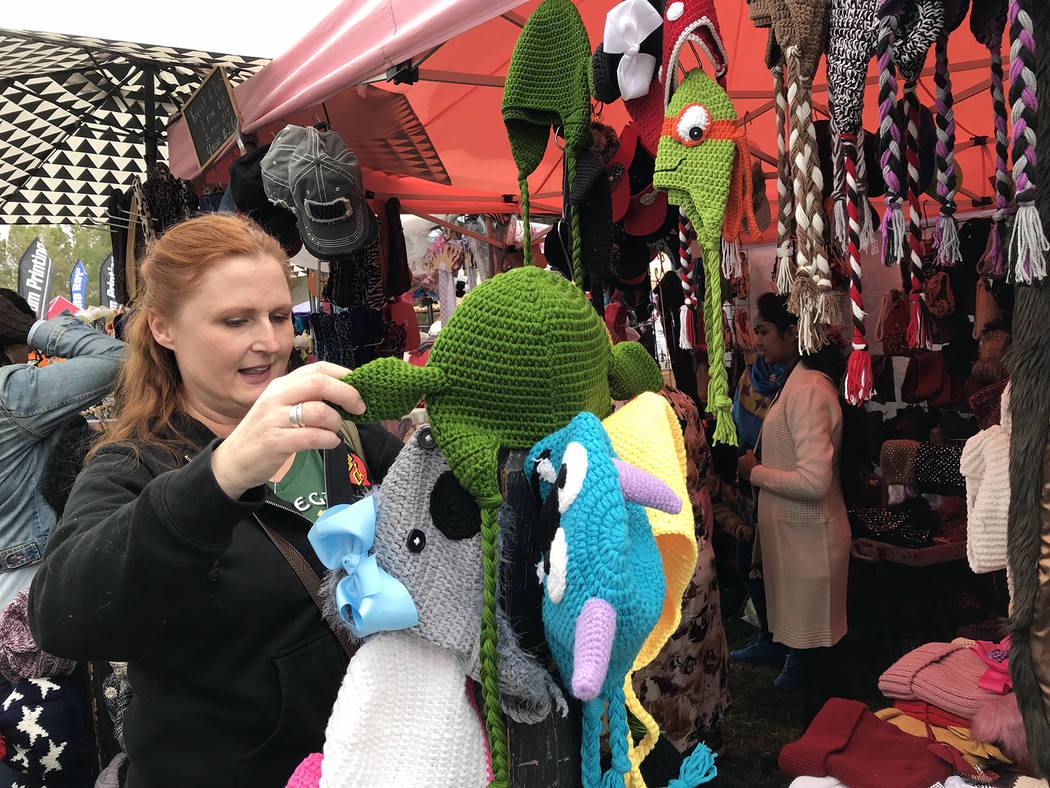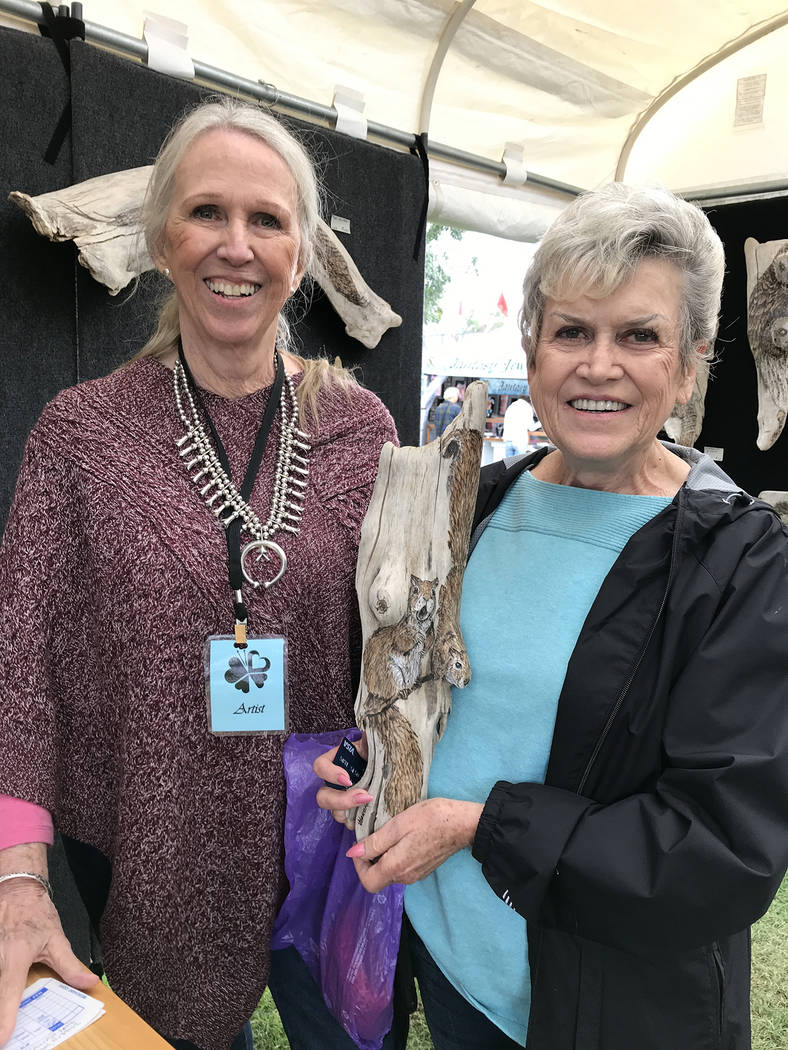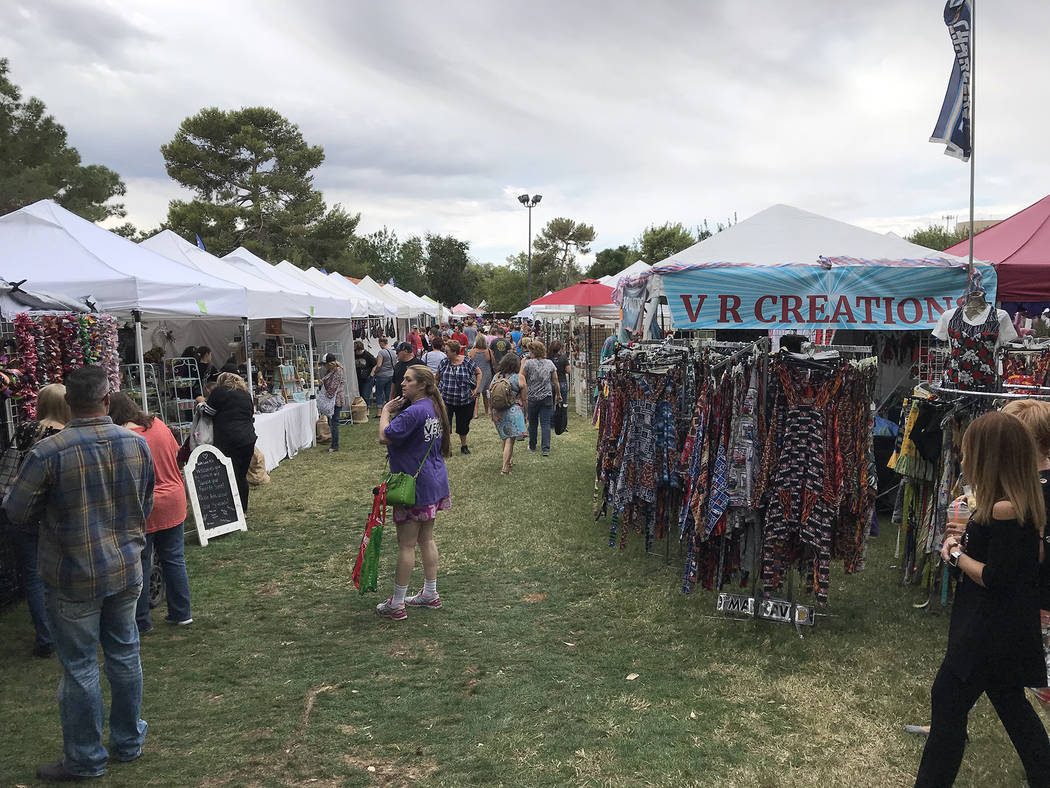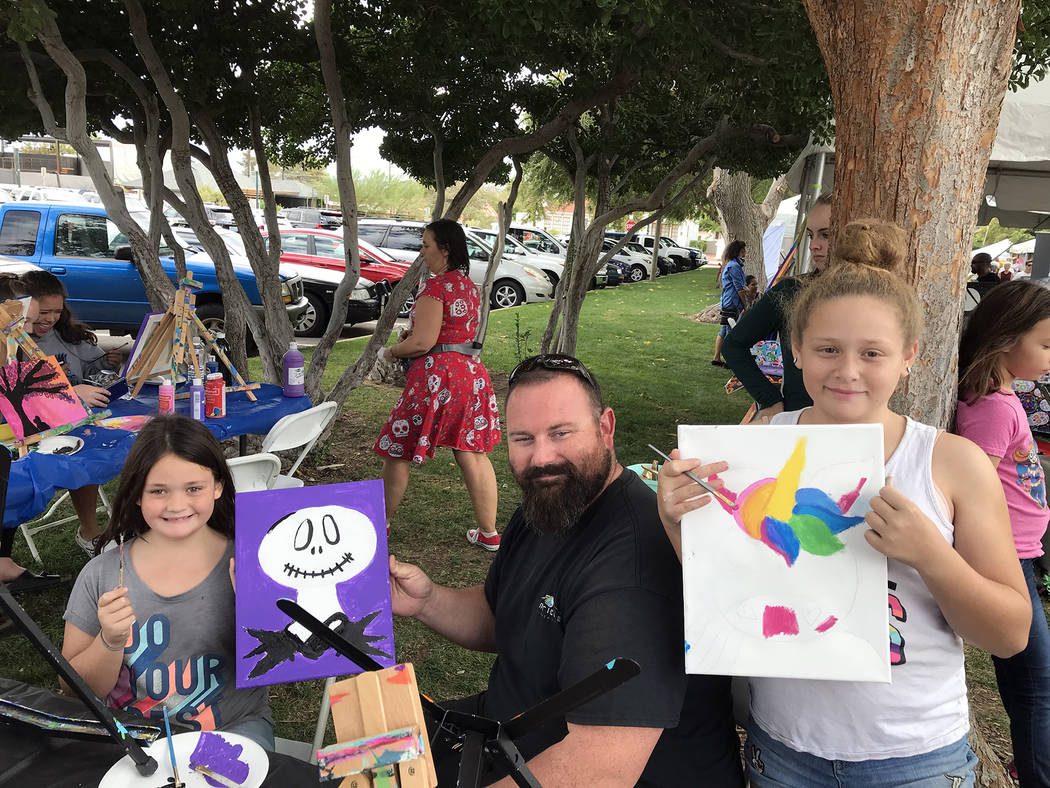 Adar Bagus of Las Vegas looks at handmade hats during Art in the Park on Sunday. The annual event attracts thousands of people to Boulder City's downtown parks and raises funds for Boulder City Hospital.
Cloudy skies and a few drops of rain didn't deter visitors from enjoying the variety of arts and crafts booths at Art in the Park on Saturday, presented by Boulder City Hospital in the city's historic downtown parks.
Boulder City artist Lynne Jordan, left, sells a pyrographic sculpture of squirrels on a piece of driftwood to Doni Stewart of Las Vegas on Sunday during Art in the Park.
Hali Bernstein Saylor/Boulder City Review
Boulder City residents, from left, Braylin Bagley, 7, Paul Bagley and Mikayla Bagley, 11, display their paintings Saturday at Art in the Park, which offered attendees the chance to create their own works. ▶ PAGE 6
By Hali Bernstein Saylor
Boulder City Review