Police blotter: Blank shots fired for film startles Boulder City resident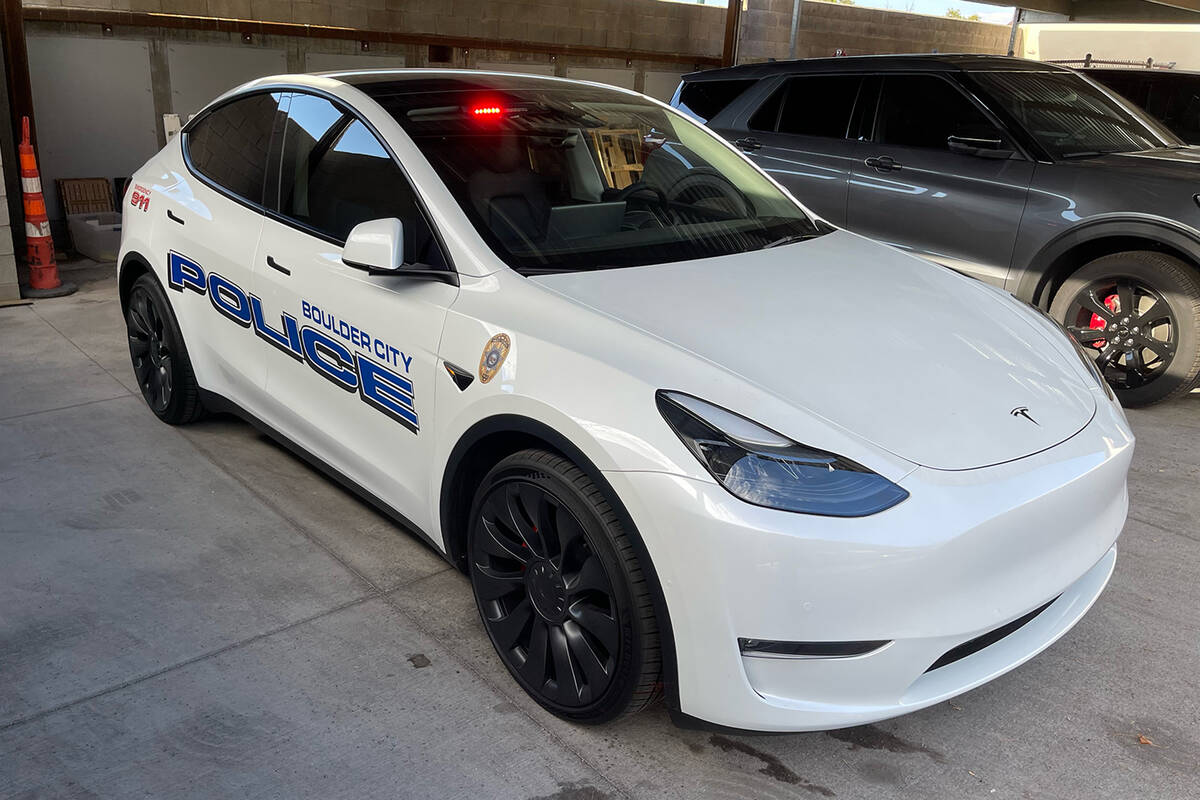 March 5, 10:59 a.m.
Police received a call from a resident concerned about an elderly neighbor. The caller reported that his neighbor's garage door had been left open all night and that, while he normally sees her every morning, the caller had not seen her. Police responded to the residence and found a television on but no one answering the door. Police entered and found the female resident in need of medical care. She was transported to Boulder City Hospital.
March 6, 4:41 p.m.
Police responded to the scene of a two-vehicle accident in a gravel parking lot near the Copper Mountain solar facility. Officers found one car occupied with a single person who refused an offer of medical assistance. It was determined to be an accident that was not serious enough to have activated the vehicle's air bags.
March 7, 11:19 a.m.
A local resident came in to police headquarters to report fraud. She stated that she had paid for an appliance advertised on Craigslist and that it was never delivered. The amount was $380 and had been sent via Bitcoin from a kiosk in Henderson. Police checked the number in the ad and determined it was and determined that it was internet-based and appeared to be an overseas-based scam.
March 7, 11:10 p.m.
A caller reported to police that the had heard a rapid series of what appeared to be gunshots in the area of Yucca Street and Industrial Road. Police responded to the area where they found a film crew and determined that the sounds were the result of blanks being fired for the filming. The crew agreed to cease any gunfire for that night and to resume the next day.
March 9, 4:30 p.m.
Police responded to a report of vandalism at a local apartment complex. It was determined that the damage was accidental. Someone had been spray-painting a skateboard and had accidentally gotten some paint on the building.
March 10, 8:06 p.m.
Police received a call from an open line. The call went dead and dispatchers attempted to call back but got no answer. A second call came in from the same number and a man reported that his female companion had stolen his phone and would not give it back. Police responded to the scene and the woman gave the phone back to the caller. They advised police that they would go their separate ways.
March 11, 7:28 p.m.
Police and an ambulance were requested by national park rangers to assist with four men whose boat sank near Hemenway Harbor. Rangers advised that the men appeared to be suffering from hypothermia.