New organizer sought for annual Easter event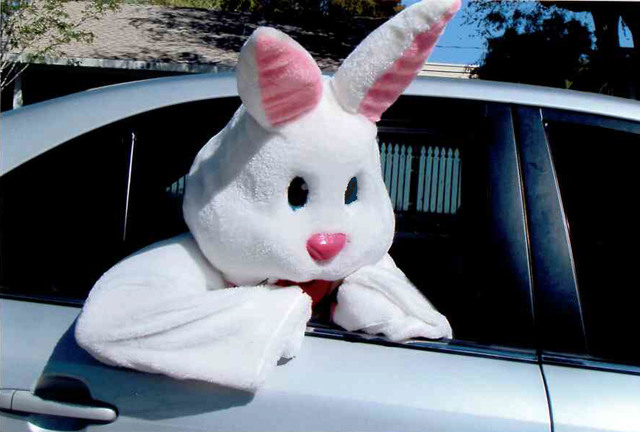 It appears the Easter bunny will make his last visit to Boulder City this year.
The Lambda Chapter of Beta Sigma Phi sorority, which has sponsored the annual Easter Egg Hunt in Wilbur Square Park for the past 60 years, is no longer active. Other sorority sisters are helping coordinate this year's festivities, but have projects of their own and will not be able to continue the event, said Suzi Kopanski, treasurer of the Preceptor Chapter.
"We will be 'passing the torch' and hope to find another community leader to takeover this wonderful tradition," she said. "It has been our pleasure to do this for our children."
Kopanski said there has been some interest in taking over the event, but nothing definite yet.
This year's hunt will be at 10 a.m. April 12 at the park.
Open to children through second grade, the park will be divided into sections by age. Children are asked to bring their own baskets.
A few hundred children are expected, Kopanski said.
Mike Pacini will serve as master of ceremonies, as he has for the past 15 years.
In addition to gathering candy, children will be able to have their pictures taken with the Easter bunny.
The annual event grew from providing candy to including candy-filled eggs, a golden egg and prizes, according to Kopanski. The cost also grew, from a few hundred dollars to $1,000 to $1,200.
She said some of the candy and prizes have been donated, while some has been purchased.
It takes about 20 sorority members to organize the event, including hiding the candy.
In addition to the egg hunt in the park, the sorority has coordinated visits by the Easter bunny to kindergarten classes in Boulder City, Christian Center Foursquare Church, Christ Lutheran Church, Oaklane Preschool Academy, the day care facility at Grace Christian Church and the long-term facilities at Boulder City Hospital, The Homestead at Boulder City and Mountain View Care Center.
Anyone wishing to help with this year's event or take over the holiday tradition should call Amy Dickson at 702-683-7549.