September 28, 2016 - 1:48 pm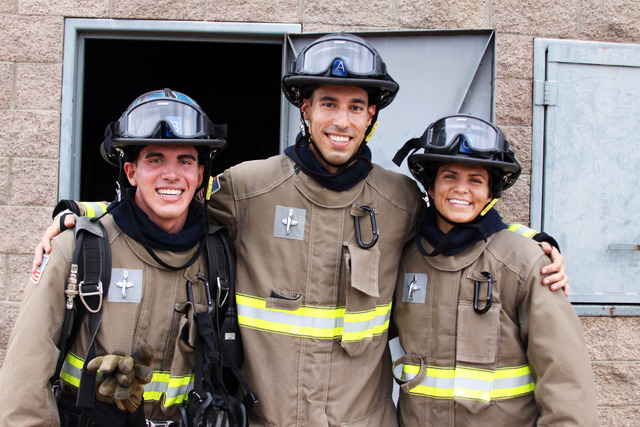 Marlow awarded two scholarships at Ohio university
Katherine Marlow of Boulder City, a freshman enrolled at Youngstown State University in Ohio, is among more than 1,200 students awarded scholarships for academic excellence for the fall 2016 semester.
Marlow, a graduate of Rancho High School now majoring in the exercise science physical therapy track, received the First Opportunity and Provost scholarships.
The First Opportunity Scholarship awarded her $1,000 and is renewable for four years.
To earn the honor, students must have a minimum 3.0 grade point average and be full-time students.
The Provost Scholarship, which recognizes high achieving out-of-state students, provided her with between $4,000-$6,000, and up to $24,000 over a four-year period. Recipients must earn a minimum 3.0 grade point average and be full-time students.
BCHS alumni graduate from Henderson fire academy
Three Boulder City High School alumni graduated from the Henderson Fire Academy on Sept. 22.
Alexas Cota, Thomas Vince and Jake Wilson knew each other in high school and coincidentally went through cadet training together in Henderson.
All three firefighters are now employed by the Henderson Fire Department, but are working at different fire stations in the city.
Wilson and Cota follow in their families' footsteps as each has grown up around the profession.
Wilson's dad Bill Wilson was a firefighter for the Boulder City Fire Department and Cota's father worked in the Los Angeles Fire Department.
Cota also joins her sister Bridget Cota, a 2008 BCHS graduate, who is currently a firefighter in Henderson.
Vince graduated from BCHS in 2009, Cota graduated in 2010, and Wilson graduated in 2011.