November 18, 2015 - 3:49 pm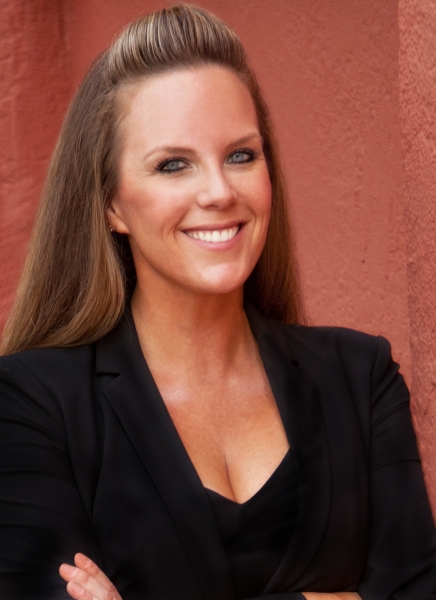 Stankovic receives award from credit union trade group
Brandi Stankovic, a human resources executive for Boulder Dam Credit Union and senior partner at Mitchell Stankovic and Associates in Boulder City, was among those honored at the annual California and Nevada Credit Union Leagues' REACH conference.
Stankovic received the Tomorrow's Star Award, which recognizes the achievements by credit union professionals ages 35 and younger. She was recognized, in part, for her biggest passion: financial literacy, which has led her to create a successful program for teens at the credit union.
Stankovic was honored during the Ontario, Calif.-based leagues' convention Nov. 4 to 6 at the JW Marriott Desert Springs in Palm Desert, Calif.
"She led the creation of our financial education program for teenagers, where she helps prepare students for the transition to college and life in general. As a result of this program, 82 percent of graduates are still credit union members in good standing, and more than 35 percent have a loan product with the credit union bringing profitability to the investment," read in part Stankovic's nomination by Boulder Dam Credit Union and Mitchell Stankovic and Associates.
"I am honored to be a part of the distinguished group of award winners. Although I am being recognized today, my award really is a commitment to continue to work hard in the credit union movement tomorrow," Stankovic said. "Thank you to the California/Nevada credit union leagues, Boulder Dam Credit Union and Mitchell Stankovic and Associates."
She has worked in the credit union industry for more than 15 years.
For three years, Stankovic has served on the Young Leaders for Kids Board of Directors for the Children's Miracle Network Hospitals Credit Unions for Kids, which is designed to engage young people in the philanthropic part of their credit unions. She has helped successfully launch many programs including Shop for Miracles and Miracle Jeans Day.
Stankovic also has volunteered extensively with the World Council of Credit Union's Global Women's Leadership Network, which aims to advance credit union women personally and professionally through development and community outreach. She serves as the Sister Society USA Ambassador, helping the global network develop local and grassroots chapters. During her tenure, the network has grown to more than 26 sister societies and 950 members globally.