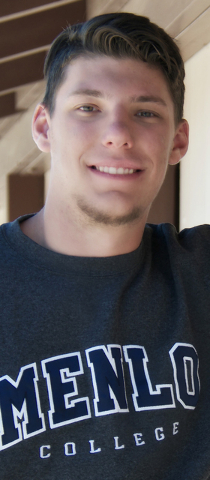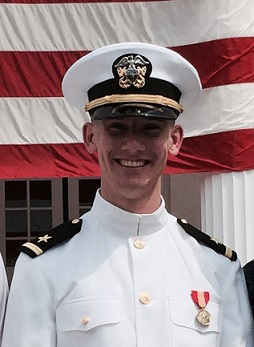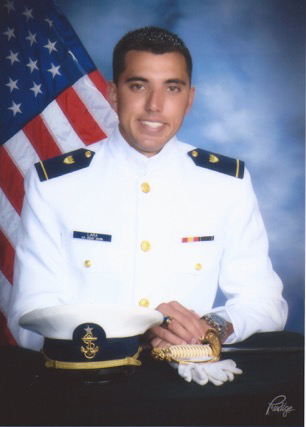 Lara commissioned in Coast Guard, assigned to Midgett
Mathew C. Lara, son of Jim and Ann Lara and grandson of Harry and Alicia Lara, all of Boulder City, has been commissioned as an ensign in the United States Coast Guard. He will report to the U.S. Coast Guard Cutter Midgett, a high-endurance cutter, based in Seattle.
Lara studied for four years at the U.S. Coast Guard Academy and received his Bachelor of Science in civil engineering.
Lara is a 2010 graduate of Boulder City High School and attended New Mexico Military Institute in 2011.
Lobkowicz earns bachelor's degree from Norwich University
John R. "Jack" Lobkowicz of Boulder City graduated from Norwich University in Northfield, Vt., on May 9. He also was named to the dean's list for the spring semester.
As a recipient of a Naval Reserve Officers Training Corps national scholarship, Lobkowicz was promoted to company commander of a freshman training company in Norwich's Corps of Cadets. He received a Bachelor of Science degree in civil engineering, graduating cum laude, was inducted into The Order of The Engineer and was recognized as a Naval Distinguished Graduate.
On May 10, Lobkowicz was commissioned as an ensign and will report to Naval Air Station Pensacola in Florida this month to begin his training as a Navy aviator.
Norwich University was founded in 1819 by Capt. Alden Partridge of the U.S. Army and is the oldest private military college in the United States. It is one of the nation's six senior military colleges and the birthplace of the Reserve Officers Training Corps.
Lobkowicz is a 2011 graduate of Boulder City High School.
Edlund awarded four-year scholarship to Menlo College
Dustin Edlund, one of Boulder City High School's valedictorians for 2015, has been awarded the prestigious Valedictorian Scholarship from Menlo College in Atherton, Calif.
The award from the private business college that caters to the Silicon Valley area is offered to a select group of students whom school officials believe align with its mission and academic vigor. It covers all of his expenses for four years and is valued at more than $175,000.
The college's strong liberal arts-based curriculum integrates academic study through fieldwork in the area, with an emphasis on collaboration.
He plans to study finance at Menlo College and then pursue either a master's of business administration or a law degree.
Edlund has been a student in Boulder City schools since kindergarten and is the son of Brent and Kris Edlund of Boulder City.
Jaynes named to dean's list at California Lutheran University
Jayce Jaynes of Boulder City made the dean's list at California Lutheran University in Thousand Oaks, Calif., for the fall semester.
Jaynes is a biological science major.
Students qualify for the dean's list by maintaining a 3.6 grade point average in their academic subjects. For the fall semester, 704 students earned the honor.
Governor honors Ashurst as veteran of month for May
Boulder City resident Denise Ashurst was honored as May's veteran of the month by the Department of Veterans Services. She was recognized during a ceremony in late May and was given a certificate and lapel pin by Gov. Brian Sandoval.
Ashurst, who served 20 years in the Air Force and received several honors, including the Meritorious Service, Air Force Commendation and National Defense Service medals, serves as the campaign coordinator for the Military Widows of Southern Nevada, Chapter 34, Wreaths Across America fundraising efforts, volunteers to help homeless military members at the Calvary Downtown Outreach Ministry and has donated more than 100 copies of her book "You're In the Army Now" to the reading library at the Southern Nevada Southeast Veterans Clinic.
Additionally, Boulder City Review columnist Chuck N. Baker, who writes about veterans issues, was honored for the month of June.
The award, established in 2011, recognizes men and women across the state who have gone above and beyond the call of duty in their volunteer work to support veterans and the military.