Musical inspiration: Guitar building program teaches STEM principles
Updated June 29, 2018 - 10:15 am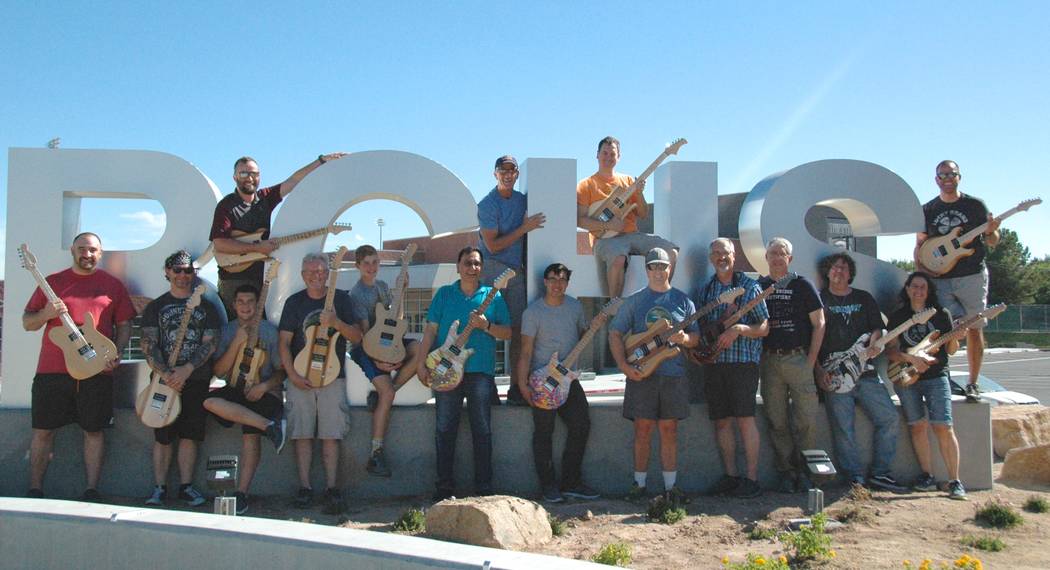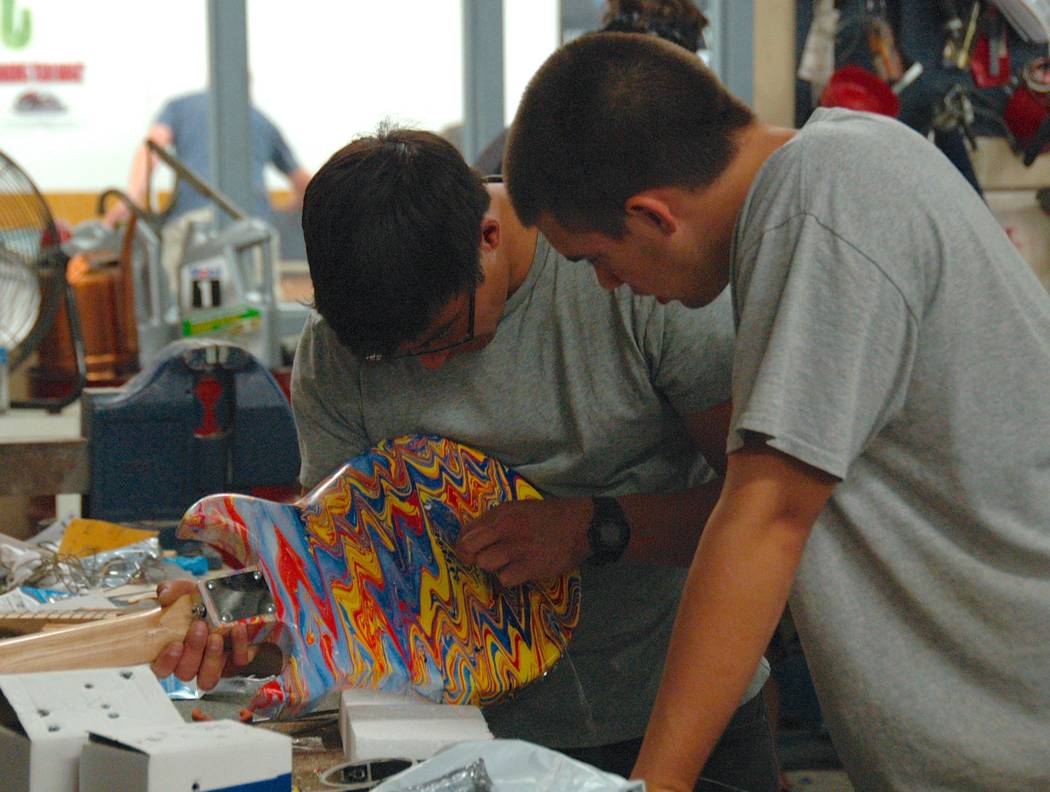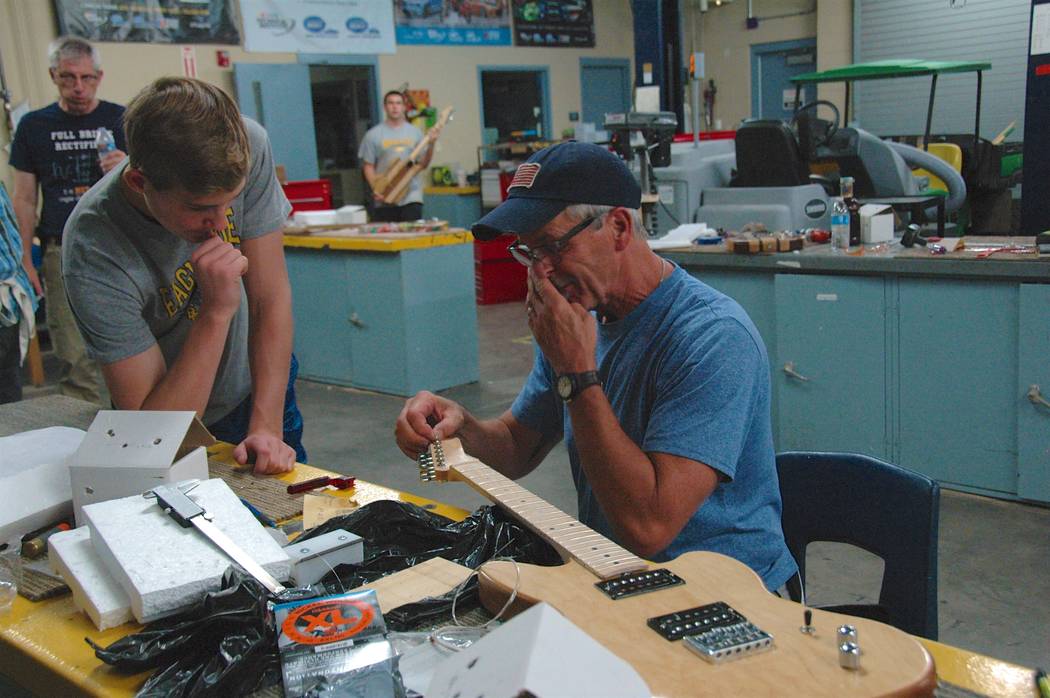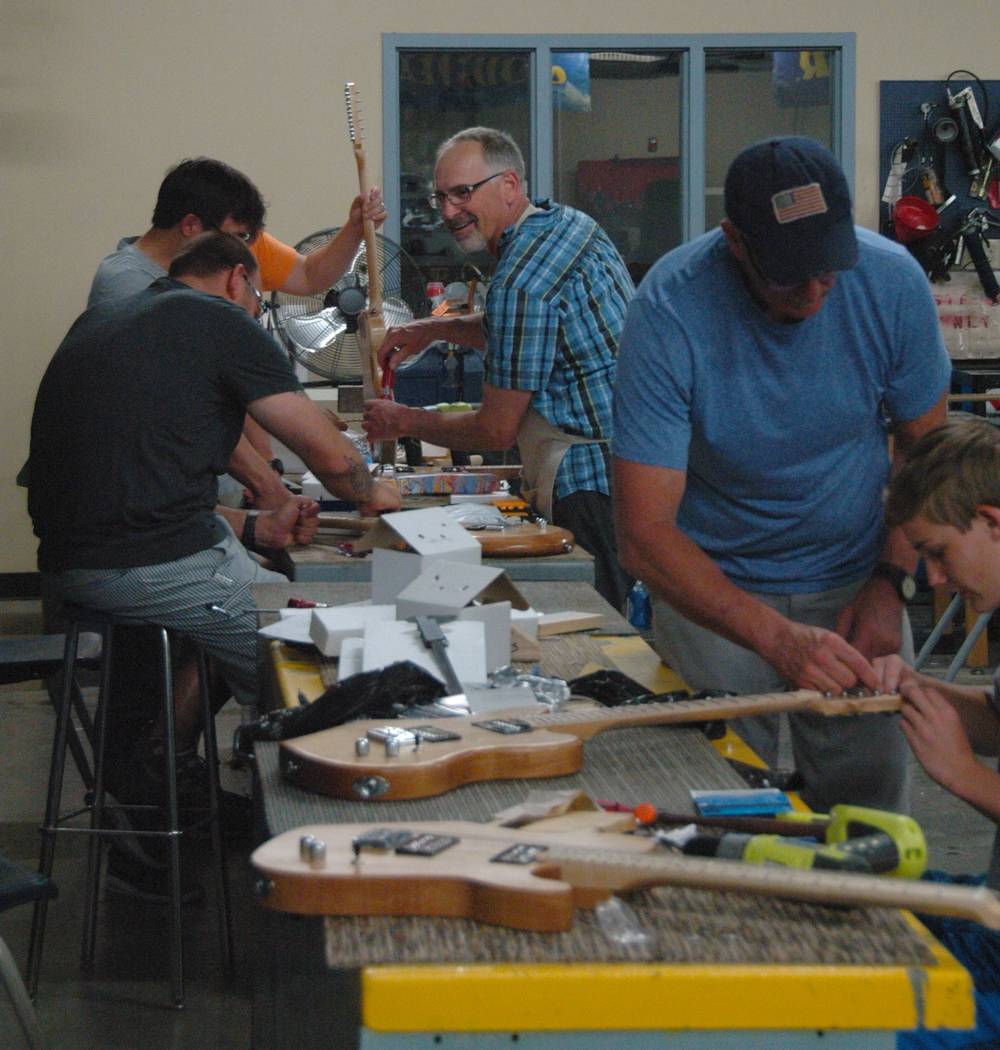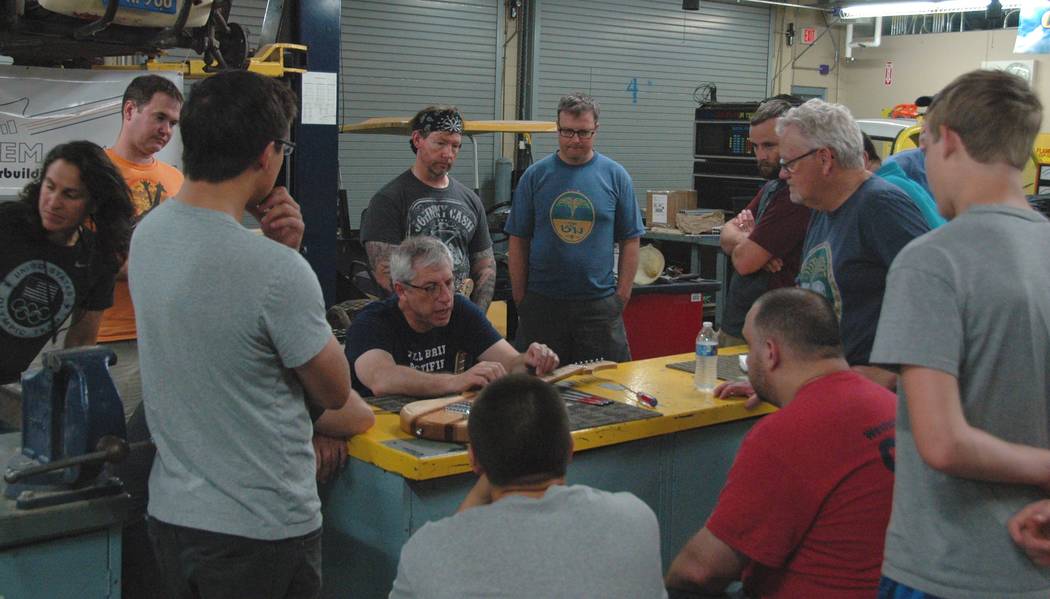 STEM Guitar held a summer class recently for teachers from across the country so they could learn about the program and bring it to their students.
After debuting the class a year ago, Boulder City High School is joining the National Science Foundation program this year, which incorporates science, technology, engineering and math while students create electric guitars.
Teacher Joshua Fisher, who introduced the program to BCHS, arranged for teachers to attend the workshop, build their own guitars and experience the class firsthand. Educators from Washington to Pennsylvania, with more than 200 years of teaching experience combined, gathered in the auto shop to learn about making the musical instruments during the weeklong session.
"It reinvigorates the teachers," said Steve Brown, a professor of industrial technology at the College of the Redwoods in California who taught the class. "It's something new for the students and the school."
Students start the project with bare wood and do all the sanding and electrical work with making the frets and placing the strings to complete the guitar. As the guitars are built, students complete 12 core STEM activities.
The institute in Boulder City is one of eight being taught this summer across the country.
Students and teachers alike come to participate, and this session included two Eagles who will help Fisher when he teaches the course on campus next year.
"I was getting so much out of it," Fisher said. "I thought, Boulder City needs this."
Sophomore Jake Trone said he planned to teach himself how to play on his handmade, personalized guitar, and sophomore Bret Stewart gave his guitar to his dad on Father's Day.
Contact reporter Jayme Sileo at jsileo@bouldercityreview.com.