Mission accomplishes: United Methodist members aid victims of Louisiana flood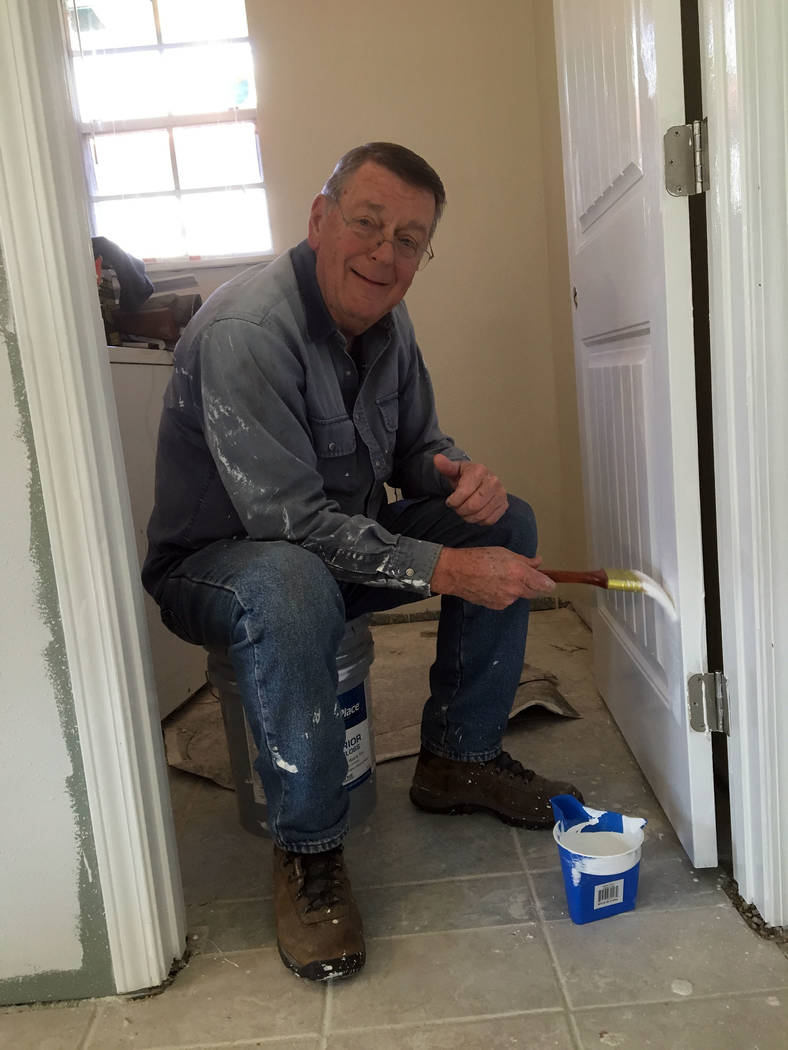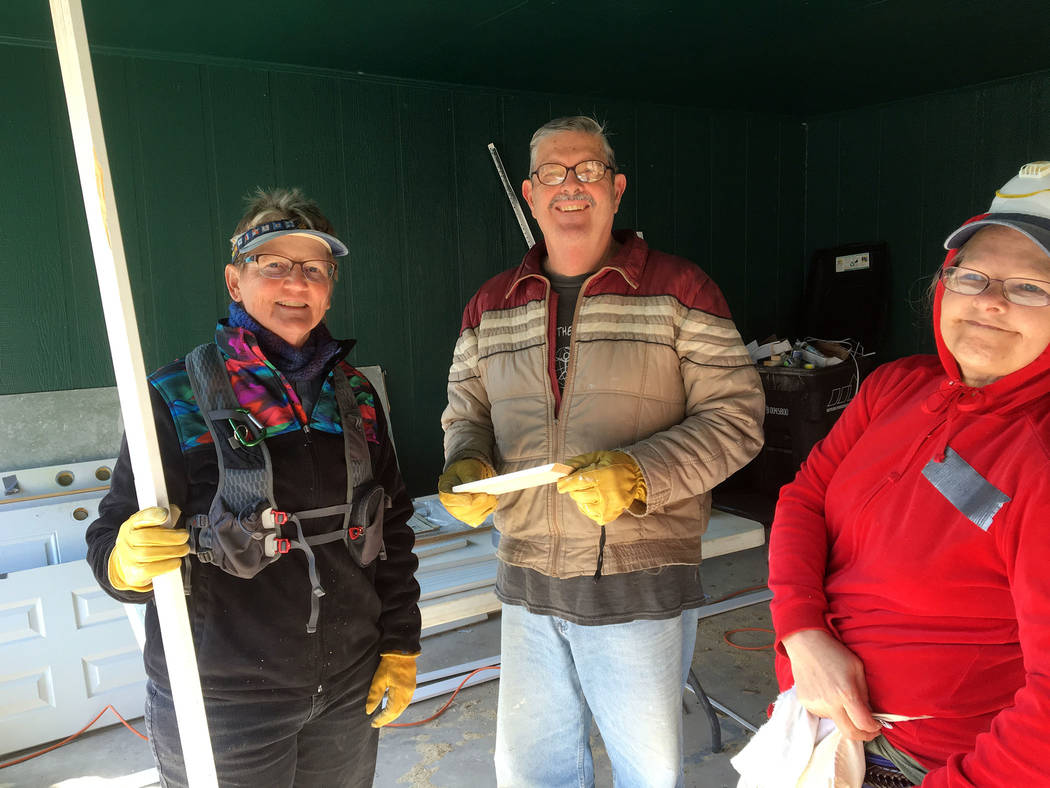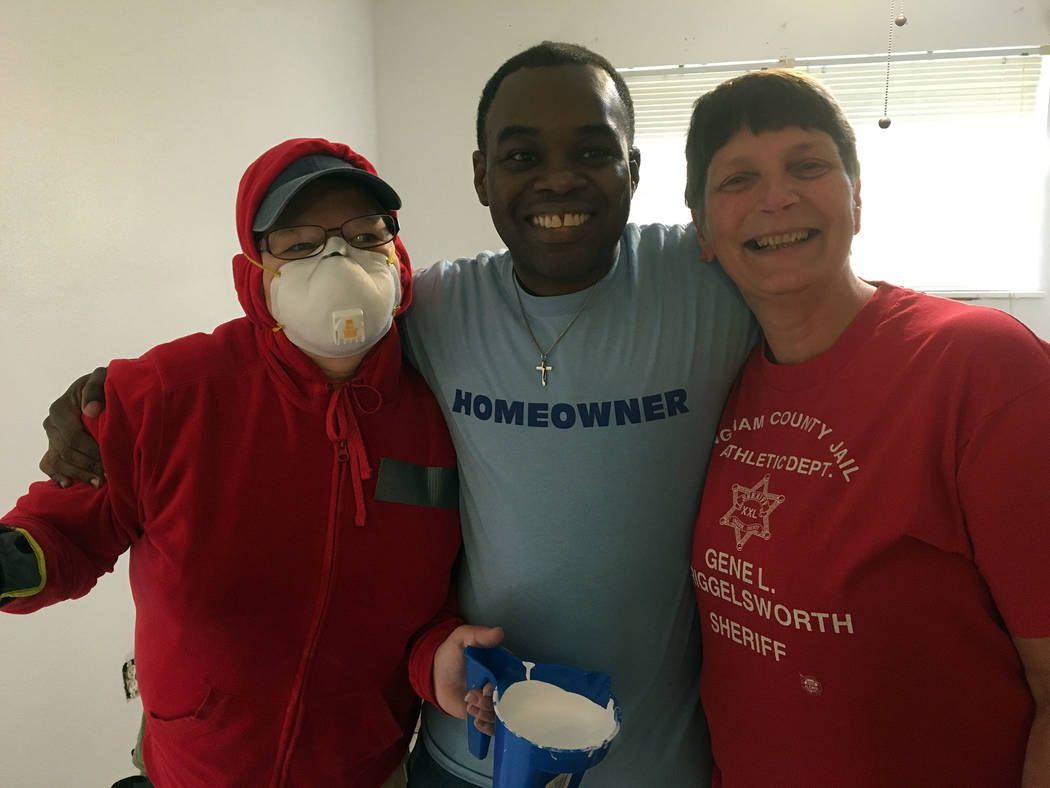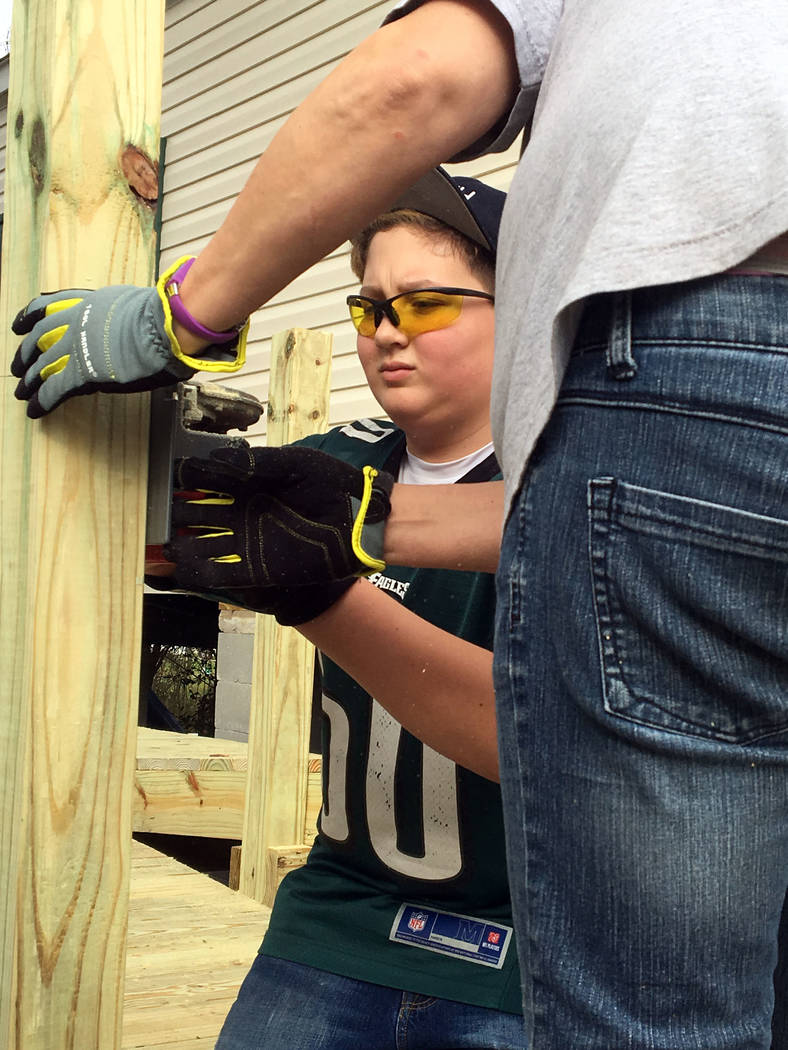 Members of Boulder City United Methodist Church recently stretched themselves in a new way by going on their first mission trip.
"We started last August and were looking at the Christmas season," said the church's pastor, The Rev. Sandy Johnson. "We wanted to do something new and give Jesus a Christmas present. We decided to do it before we knew what the present was."
The present ended up being the church's first mission trip to Baton Rouge, Louisiana, to help rebuild homes that were damaged in an August 2016 flood.
The flood when an extended storm dumped three times as much rain as Hurricane Katrina in areas of Louisiana surrounding Baton Rouge and Lafayette. Almost 30 inches fell in some areas, and billions of dollars of damage was done.
Johnson said all that happened right as the church chose to do something new, so members decided to go and help. The church planned to take eight to 10 people and set to work raising the $8,500 needed to go.
Johnson said they encouraged people to give up one Christmas present and donate the money they would have paid for it.
"Christmas isn't our birthday. It is Jesus' birthday," she said of why she encouraged people to give in that fashion.
The donations came in — money and other items that made the trip possible — and the 10-member team was able to go. Those serving on the mission were Johnson, Kay Benge, Bruce Benke, Pat Benke, John Johnson, Cameron Johnson, Charles Lennon, Leesha Nush, Linda Robertshaw and Kathleen Wood.
Home repairs
From Feb. 1-7, they worked at three job sites in the Baton Rouge area. One was with Habitat for Humanity, with whom they were put in touch by the United Methodist Committee on Relief.
That project was fixing the house of Jason Hunt, a first responder during the floods. Hunt is an emergency medical technician and during the floods he said he was getting calls from his family but couldn't back to help them because he was working. His house was submerged in 3 feet of water and so badly damaged that he and his family hadn't been able to live there since the flooding.
When Johnson and the team arrived at Hunt's house, it was completely gutted except for the drywall and windows. It only had sink, microwave, stove and fridge in it — all of which had been issued by the Federal Emergency Management Agency.
While there, the team painted the interior and replaced all the molding and doors in the house. They also gave Hunt $1,000 to help with repairs the rebuild did not include.
Johnson said the trip more than paid for itself and when it was over there was still $84 left in the account. Moreover, the team members enjoyed the hard work and appreciated the opportunity to help those in need.
"We worked hard for those three and a half days," Bruce Benke said. "We were tired. All of us were in our 50s, 60s and 70s, and we were working with kids aged between 20 and 30. The foreman kept us moving."
Benke said on the third day while he and others were sitting in the driveway of the house eating lunch the foreman came to tell them that the group from "Nevada are the best team we've had, but you're old."
"I hadn't worked that hard in 10 years," said Bruce's wife, Pat. "It felt good to give something of that value. Connecting with the homeowner made it real, too."
Fellowship
"He was so giving," Benge said. "He worked two jobs but came and helped us, too. The whole trip for me was really the best."
Benge said she also enjoyed the fellowship with her team members and others.
"I got to know a lot of people in my church," she said. "I don't hear well, and they helped me hear and told me what was going on."
"For me, it was watching how God worked in our church, guiding us and making it clear that we needed to go," Sandy Johnson said.
She said that she had heard that a larger church of 10,000 members had tried to make a trip to help rebuild some houses in the area but weren't able to make it happen.
"Our church, we don't have that many members," she added. "I think it's really a testament that we live what we believe. … We left the work behind us, and that will speak for us."
The team was also impacted by the extent and amount of damage from the floods.
"Driving through the county, seeing the devastation, I've never seen anything that bad," Bruce Benke said. "I realized how fortunate we were to live in Boulder City. We don't have to face that level or live with it for the next five years while it is rebuilt."
"For us it was one news cycle," Johnson said. "We forget they're dealing with it. They're still families waiting for help."
In addition to the Habitat build, the team worked with Ramp Tramps of Clinton United Methodist and built an 85-foot wheelchair ramp and a staircase at a mobile home, as well as helping at St. Andrew's Methodist Church, where they stayed.
Contact reporter Celia Shortt Goodyear at cgoodyear@bouldercityreview.com or at 702-586-9401. Follow her on Twitter @csgoodyear.