Mazza speeds through life, enjoys every second
October 14, 2015 - 3:27 pm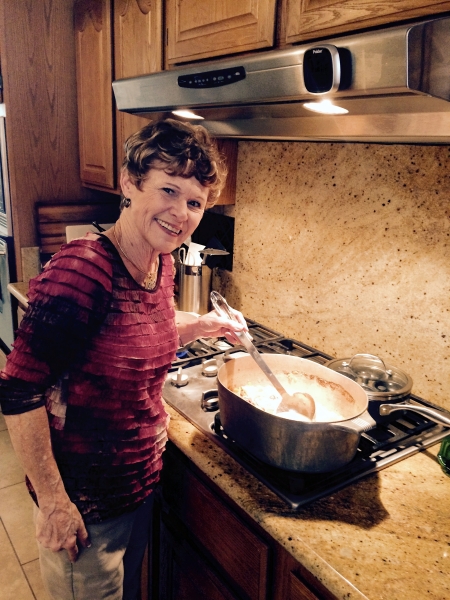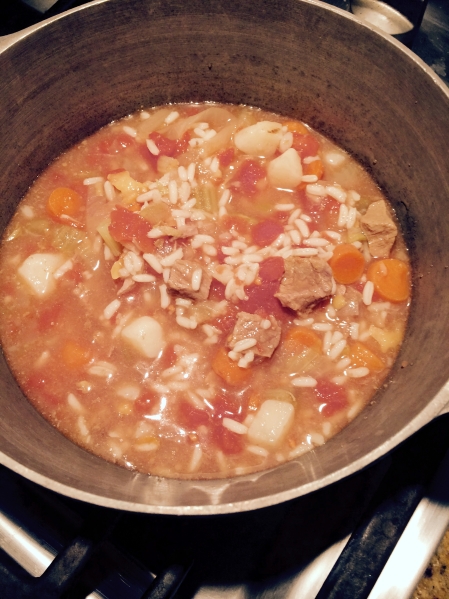 With her sweet Southern drawl you wouldn't think that Bev Mazza is actually a ball of energy. In fact, her husband, Stan, sometimes compares her to a cartoon character because she flies around so fast.
"I do everything as fast as I can," Mazza said. "My friends know that if I could do something a day before yesterday I would. Just to be ahead of the game."
Growing up in east Texas, she and her sister Carol were always "into something. Mom made ice-box cookies and after she got them mixed up she would roll the dough into little cylinder shapes. Carol and I fell in love with the raw dough and would pinch pieces off when it was frozen. When Mom would go back to the refrigerator to bake cookies sometimes more than half her dough would be gone. She got angry with us and finally stopped making them until Carol and I moved out."
The two girls would have eaten more but "Daddy said it would give us worms," Mazza added.
She said she has always gone after whatever she wants and enjoyed her teaching career although she did retire a few times. Her last position was teaching adjunct math at San Jacinto Community College in San Jacinto, Texas.
"I really enjoyed teaching math and also during my middle school phase taught a few other subjects, as well," Mazza said.
Stan Mazza, a semiprofessional poker player, frequently traveled to Las Vegas and after one of his visits approached the subject of her coming along to look around. She said she had no intention to move and let Stan know right away that until daughter Mary Carol had graduated from college in Virginia they would be staying in Houston.
She enjoyed playing poker with her lifelong friends and visiting in Houston. These same friends had spent three years getting her and Stan to start dating "way back when. I wasn't interested in Stan other than being friends and told him so several times. But he was persistent and eventually we ended up together and finally got married," she said.
Bev and Stan share a beautiful home in Boulder City, but the real story is how they arrived here. It seems that Stan had decided to move to the Las Vegas area and was trying to convince Bev that it was a good idea.
"You hate the humidity and the desert is great for your sinuses, at least go and give it a look," Bev Mazza said, recalling the conversation she had with her husband.
"We looked at Summerlin, the northwest and several other areas of the valley and I told Stan that none of it was acceptable to me. I just didn't like it. He said 'OK, tomorrow let's go look at Boulder City.' As we drove down Nevada Way I said, 'You know I think I could live here.' He was amazed and didn't quite understand how I could change my mind so fast.
"I think we had lunch at the Coffee Cup and we got in touch with Dotty Molin," a local Realtor.
After returning to Houston they stayed in touch with Molin and before long she had 15 properties for the couple to look at.
"When we walked into this house the owners were sitting at the table and I immediately told Stan and Dotty this is the house I want — which was probably not smart since the house had only been on the market a couple of days."
They returned to Houston and she told Stan to "tell Dotty I want that house! Graduation for Mary Carol is a couple of months away and we could be all moved by then. So the rest is history; that is how we came to Boulder City," Mazza said.
Their daughter went on to attend Harvard for her Ph.D. and is now completing a fellowship at Stanford Medical in California.
As soon as she came to Boulder City, Bev started to get involved in the community.
"I am a member of P.E.O., a philanthropic educator association. Also, I am very active in Grace Community Church, Chautauqua and the Republican Women's Group. I got involved with Chautauqua after seeing it the first time. I asked Sara Weber about tickets and during the conversation ended up volunteering to help.
"I always bring my beef picadillo to the reception before the performances and everyone seems to enjoy it," Mazza said.
"I learned a lot about cooking from my mom, Leta Mae Gant. She came out to Boulder City in 2005; she was 89 then. I always watched her put out these fabulous meals and she reminded me of the mom's in the old TV shows. Like 'Father Knows Best' and stuff. She didn't wear the pearls and heels but probably would have. Anyhow, she made these wonderful dishes and one day when I was about 20 I commented that she must love cooking. I was really surprised when she told me she actually hated it," Mazza added.
Mazza still has her mother's recipe books as well as a lot of her own and is always willing to share a few of her favorites. When you see her at the Grace Community Church's Country Store sale or flying down the street to one her many other pet projects say hello and see if she'll slow down enough to talk a minute.
Contact Andy Saylor at andyhali@msn.com.
Beef Picadillo
1 pound lean ground meat
1 pound lean ground pork
2 teaspoons salt
1 teaspoon pepper
Barely cover the meat with water and simmer for ½ hour.
Add:
7 ounces chopped pimento
1½ cups chopped almonds
1½ cups raisins, golden
5 cloves garlic, finely chopped
1 bunch green onions, chopped
4 jalapenos, seeded and chopped
¼ teaspoon oregano
2 tablespoons cumin
1 large can tomatoes, petite diced
2 6-ounce cans tomato paste
Cook covered for about two hours until most of the liquid is absorbed.
To make it spicier, leave in some of the jalapeno pepper seeds.
Serve warm with tortilla chips.
Mama's Vegetable Soup
1 soup bone
2½ quarts of water
1½ pounds stew meat, cut into bite-size pieces
4-6 celery stalks, chopped including leaves
½ 15-ounce package baby carrots
1 large potato, peeled and cubed
2 small cans V8 juice
1 large can stewed diced tomatoes
1 cup rice
Cook first five ingredients in a covered stock pot, simmering for 1½ hours.
Add carrots and potatoes, and cook for an additional hour.
Add V8 juice and tomatoes; cook for another hour.
Add minute rice, or cook regular rice separately according to directions on package.
24 Hour Salad
Add in layers:
1 inch raw chopped spinach
1 jar bacon bits
1 inch chopped lettuce
Sliced hard-boiled eggs, 3 or 4 for a small salad; 7 for a large salad
Chopped green onions, 1 bunch for a small salad; 3 bunches for a large salad
Frozen peas, 6 ounces for a small salad; 12 ounces for a large salad
Miracle Whip, enough to cover to the edges of the bowl and seal in the lower layers
Top with grated cheese
Do not toss. Cover and refrigerate for 24 hours.
Toss before serving.