Lara accepted into Naval Academy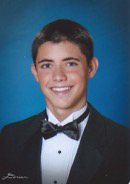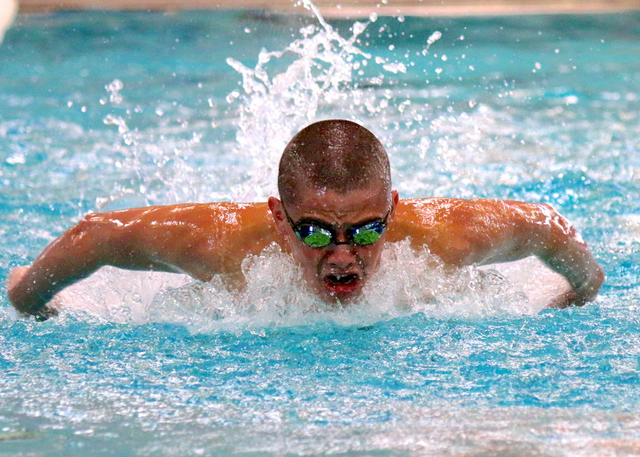 Nick Lara is following in the footsteps of his father, grandfather and uncle — or more appropriately, their wakes.
The 17-year-old Boulder City High School senior has been selected to attend the U.S. Naval Academy in Annapolis, Md.
"I'm pretty excited to start my own life," he said recently. "I will miss my friends and family, but I'm pretty excited."
He said he chose to attend the academy because of its academic program, specifically the fact that it is ranked fifth in the nation in engineering. Lara said he wants to pursue a career in mechanical or systems engineering.
Lara received his first taste of academy life last summer when he attended the summer seminar program on campus. The experience "really sparked my interest" in applying to the academy, he said.
The process for acceptance into the academy is lengthy and includes review of academic achievements, basic scores on college admission tests such as the SAT or ACT, a thorough physical and medical test, essay and letter of nomination from a congressman, senator, vice president or president.
Lara said he had three letters of nomination, from President Barack Obama, Sen. Dean Heller and Rep. Joe Heck, noting that the presidential nomination was because his father had attended the academy and served in the Navy.
The selection process also looks at extracurricular activities and leadership qualities.
In addition to maintaining a weighted 4.428 grade point average and being a member of the National Honor Society, Lara is a member of the school's swim team and swims for a local club team. He is on the school's robotics team and is serving as senior class representative in the student council.
Lara obtained additional leadership training through his participation in Boys State, a summer leadership and citizenship program sponsored by the American Legion and its auxiliary, and by achieving the rank of Life Scout in the Boy Scouts.
Despite his qualifications and the likelihood of acceptance, Lara said he was "pretty worried the whole time. I kept it secret until I found out in February."
From the approximately 3,000 applicants who are fully qualified to attend, the academy accepts less than half, around 1,200, who become midshipmen each year.
If he wasn't accepted into the Naval Academy, Lara said, Plan B was to attend the Coast Guard Academy. He was accepted for admission in December and was familiar with the school because his brother, Mathew, graduated from the academy last year.
After he has finished his studies at the academy, Lara will serve five years in the Navy. He said he would like to be a submarine warfare officer or pilot.
"I do have time to decide."
He is the son of Ann and Jim Lara and grandson of Harry and Alicia Lara, all of Boulder City.
Hali Bernstein Saylor is editor of the Boulder City Review. She can be reached at hsaylor@bouldercityreview.com or at 702-586-9523. Follow @HalisComment on Twitter.