Hospital to give Michael, Teresa Giroux 'Heart of Community'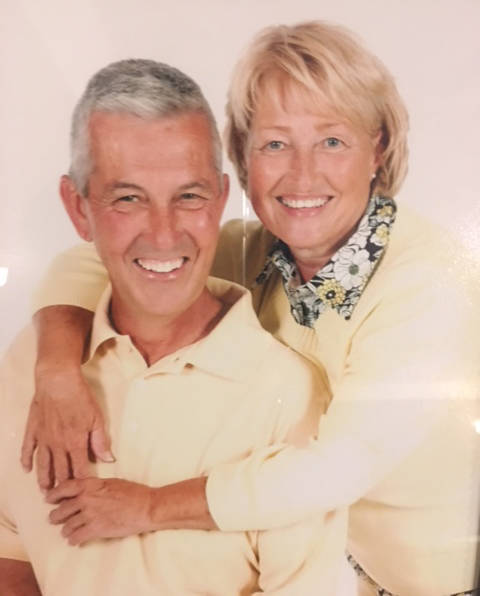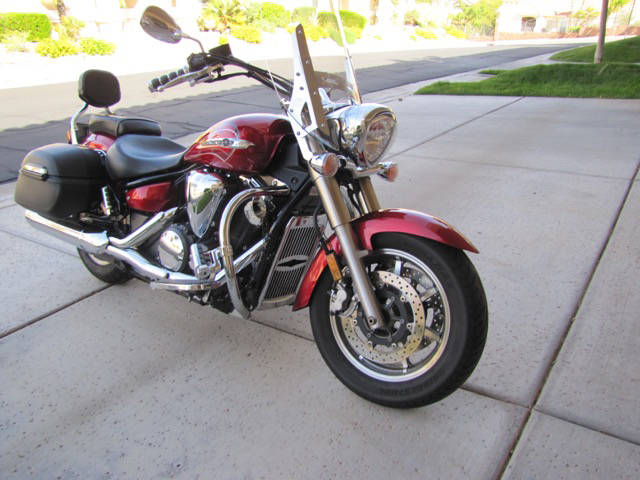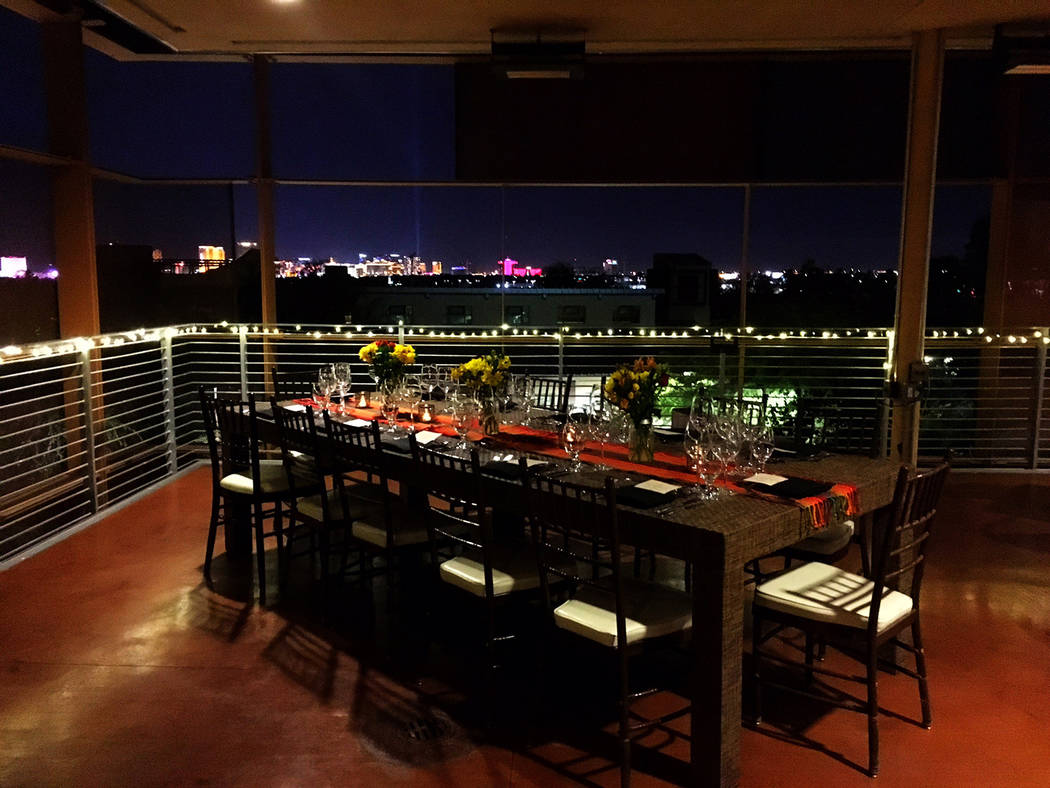 True to the spirit of the Heart of the Community Award they are receiving next month from the Boulder City Hospital Foundation, Teresa and Michael Giroux want to make sure the hospital and its needs come first.
The award, to be presented April 7 at the annual gala in the pavilion at Boulder Creek Golf Club, is part of an evening of fun and fundraising. Teresa, who generally helps plan the event, said she wants this year's event to put more focus on the silent and live auctions that raise money.
"It's all to raise more money for the hospital," she said. "We're silent doers."
Raising money and helping the community have been major parts of the Girouxes' life since they moved to Boulder City more than 30 years ago with their two young children, Elicia and Andrew.
"They use their resources and contacts to help improve a lot of places, from the hotel to the hospital," said Linda Faiss, co-chair of the event and a past recipient of the award.
Faiss said they were instrumental in the "cash call" to obtain donations to create a meditation area in the courtyard of the hospital.
"They are certainly deserving of this honor. The things they have done since they have been here have been great," she said.
"The Girouxes have been an exceptional couple with their humanitarian work in many aspects of the Boulder City community. We are privileged to have them as residents and cherish their friendship," wrote John and Christine Milburn, last year's honorees.
Among their many accomplishments was providing a unique experience for the children of St. Jude's Ranch for Children at their former ranch in Utah. Many of the youths had never been out of a city. They also opened their ranch to church groups, Boy Scouts and Red Mountain Music Co.
Together, the Girouxes were leaders when the city hosted the Clark County Special Olympics. They also were involved with numerous school programs including those dealing with the Americans with Disabilities Act, drug awareness and gang intervention.
With his work in real estate and development, Michael has been vital in many of the restoration efforts at the Boulder Dam Hotel.
Leslie Woodbury, the museum's development director, said Michael was the first person she contacted when trying to get help to stabilize the hotel's exterior and windows, which were deteriorating.
"Why don't you let me do it?" was his response, she said.
He devoted a year and staff members to repainting the exterior and hand scrolling the necessary woodwork for the window frames, deferring any other major repairs for at least seven to 10 years, she said, adding it was a donation worth about $100,000.
He also used his connections to have wrought-iron gates installed, new landscaping put in and chimneys rebuilt and reinforced. He also put the association in touch with Randy Schams, who put a new roof on the hotel.
"He is the easiest person to work with," Woodbury said. "In the 10 or 12 years I have known him, I have never seen him grumpy. He is a good person through and through. Teresa is, too."
Teresa, who was a cosmetologist at Boulder Beauty, has also devoted her talents to the hotel, designing two rooms in the Boulder City Museum and Historical Association's Great Hotel Flip Room Design Contest, which will announce its winners March 30.
Michael also has served on the hospital foundation's board of directors, and Teresa was a member of Red Mountain Music Co.'s board of directors.
Organizing special events that raise money for causes is a passion for the pair. In addition to their work on behalf of the hospital, they arranged for the Scintas to perform a few years ago to benefit the Friends of the Boulder City Police Department.
This year's Heart of the Community gala will be a masquerade ball.
Festivities are set to begin at 5 p.m. with cocktails and a silent auction. Dinner will be served at 7 p.m., followed by the award presentation and live auction.
The live auction is one of the evening's high points, and this year's event includes a gourmet four-course dinner with wine pairing for 12 at the Springs Preserve prepared by Executive Chef Steve Piamchuntar and served by Divine Events, valued at $2,500; and a 2011 Yamaha model XVS1300CT with 13,250 miles on the odometer along with riding gear and accessories.
Tickets are $175 each and can be purchased by calling Wendy Adams of the Boulder City Hospital Foundation at 702-293-0214 or emailing her at wendy@bouldercityhospital.org.
Hali Bernstein Saylor is editor of the Boulder City Review. She can be reached at hsaylor@bouldercityreview.com or at 702-586-9523. Follow @HalisComment on Twitter.
Heart of the Community
When: April 7
Time: 5 p.m. cocktails, 7 p.m. dinner and live auction
Where: Boulder Creek Golf Club, 1501 Veterans Memorial Drive
Cost: $175
Information: 702-293-0214 or wendy@bouldercityhospital.org