Healthy living focus of daylong celebration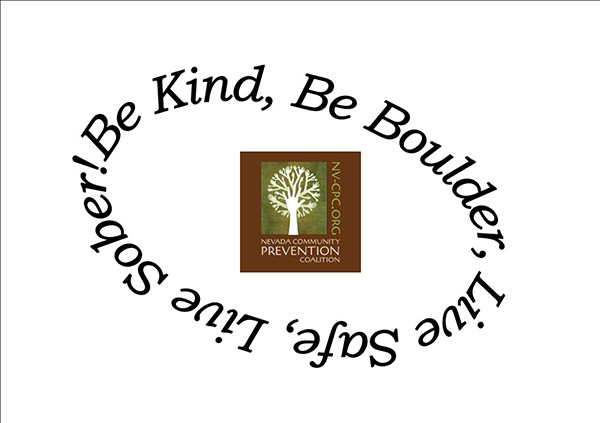 A daylong celebration to promote good and healthy living will be held Saturday.
The event, "Be Kind, Be Boulder, Live Safe, Live Sober," is sponsored by the Nevada Community Prevention Coalition and aims to provide area residents with quality information about how to live better, including staying drug- and alcohol-free, encouraging communication between parents and their children, preventing bullying and getting involved in community events.
Rose Ann Miele, Boulder City's coordinator for the coalition, said she wanted to help residents explore the meaning behind "Be Kind, Be Boulder."
"What does 'Be Kind' mean? What does 'Be Boulder' mean? What is the community's attitude toward the abuse of drugs and alcohol and risky behavior?"
Saturday's event aims to provide meaningful information that answers these questions to local residents, she said. It culminates a weeklong observance by local businesses and community groups.
Although targeted for all age groups, Miele said the event will be especially important for children and teenagers.
"For kids, the message is, 'Don't mess up your brain before it's developed,' " she said. "I want to show them they can have fun, have a good time and enjoy their life without having to be intoxicated, stoned or messed up.
"There are lots of ways to be happy. And when you have the whole community behind you, how can you go wrong?"
About 30 community groups and organizations are expected to participate in the event, scheduled from 10 a.m. to 4 p.m. in Bicentennial Park, 999 Colorado St.
Miele said there will be a lot of information about healthy living, as well as the opportunity to learn more about various organizations in town.
"There will be a lot for people to take in," Miele said.
Besides access to community resources, attendees will be able to learn more about volunteer opportunities in the city.
There also will be a yoga demonstration by Maria Bartrum at 10:30 a.m. and musical entertainment by Francyl Gawryn at 11:15 a.m.
Miele said she is still working with other entertainers for the rest of the day.
Free snacks and beverages will be available throughout the day, and Miele said most of the participants will have something to give to attendees.
"Seeing all these groups coming together on the 11th has not only made me happy that this is going to be successful, but it's the fact that so many people buy into the idea," Miele said.
As an added bonus, Miele said she sees the event as a way for the many community groups to learn about one another and what they do.
"What an opportunity for everybody to meet with one another. From the Easter egg hunt to the Sunrise Rotary's Grad Night, they all do big things individually. Now's a chance for them to be next to each other."
Miele said she hopes to make the event annual.
Hali Bernstein Saylor is editor of the Boulder City Review. She can be reached at hsaylor@bouldercityreview.com or at 702-586-9523. Follow @HalisComment on Twitter.