Halls' love endures for 66 years, treks across globe
February 10, 2016 - 3:50 pm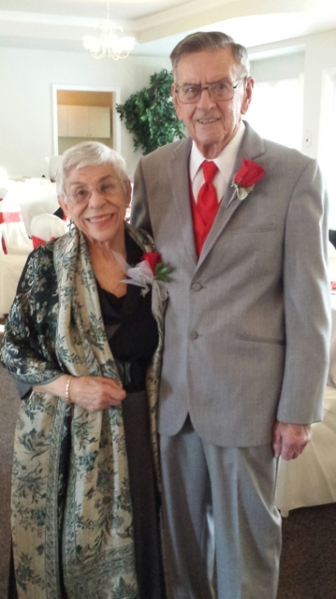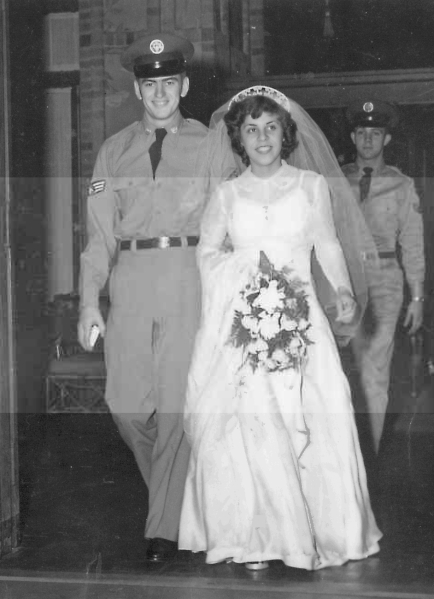 After 66 years of marriage, Erma and Rolland Hall are living proof of everlasting love.
Together, they have weathered whatever life has thrown at them and believe that love can endure if the will to sacrifice for each other is strong.
"As it stands right now, we need each other," says Erma emotionally. "I don't ask God for much, just to give me the strength to help him now. He's always been a good dad, and he always was there for us."
The two met while both were serving in the Air Force.
Erma, a native of New York City, she followed the family tradition of serving in the Armed Forces when she enlisted in 1948. Her father and sister were both in the Army and her brother was in the Marine Corps.
She was one year behind her future husband, Rolland Hall, who enlisted straight out of high school.
She received her first assignment shortly after basic training. Erma was to report to Bolling Air Force Base in Washington, D.C., where she would serve as a secretary at the Pentagon; she became a staff sergeant four years later.
Rolland, on the other hand, was training to become a control tower operator, a process that was cut short after they transferred him to the Pentagon to work in the communications sector. It's a job that to this day he associates with the phrase "If I tell you, I'm going to have to kill you" because of how top secret everything was.
Rolland and Erma finally set their eyes on each other at the NCO (noncommissioned officer) Club in Fort Meyers, Va., in early 1949.
"When I first saw him I thought he looked like the Hollywood actor Montgomery Clift," says Erma as her eyes batted as fast as a hummingbird's wings. "He had such pretty green eyes."
After a year and a half of dating, the Halls married on Sept. 23, 1950, in Fort Meyers.
Erma's dress was made out of a Air Force parachute. Their wedding cake was even baked by the mess hall at the base they were staying at at the time.
"I felt like I was floating down the aisle," Erma said.
Once the Halls married, the Air Force did a great job of constantly relocating them but keeping the family together, she said. They took full advantage of traveling around the world, and seeing places many people only dream of.
Germany, Canada, Japan, Italy, Spain, France, Switzerland and Luxembourg were just a few of the places on the Halls' list of destinations they visited. Italy was the most romantic of all the cities they visited, Rolland said.
They spent 30 years in the Air Force, and each of their four children was born in a different city.
They moved to Boulder City from Colorado 10 years ago after raising their four children, including Boulder City's Parks and Recreation Director Roger Hall, and more traveling. Today, their family includes 15 grandchildren and four great-grandchildren.
Contact reporter Juan Diego Pergentili at jpergentili@bouldercityreview.com or at 702-586-9401. Follow him on Twitter @jdpbcreview.