Gala helps transform city into art gallery
October 29, 2014 - 12:44 pm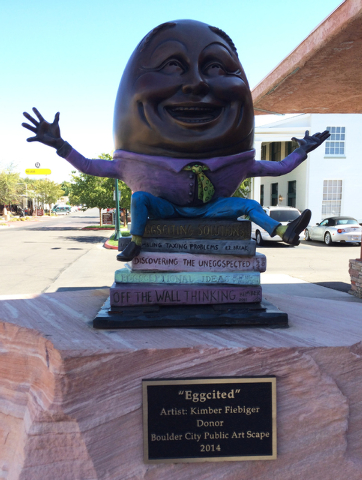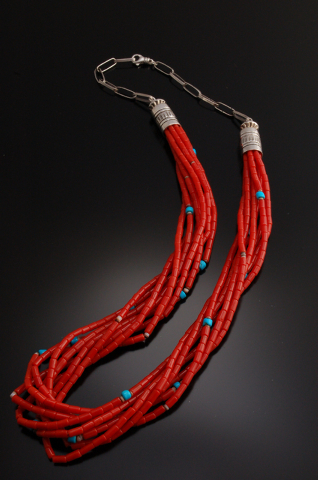 It's nearly impossible not to notice the sculptures that accent the sidewalks in downtown Boulder City. If you are not careful, you will run into them when walking around.
They are an integral part of city's landscape and attract attention from visitors, who spend countless hours taking pictures of the artworks.
And that's why they're there: to help boost tourism and beautify the city, members of the Boulder City Public Art Scape say.
The nonprofit organization responsible for the pieces has turned downtown into a revolving art gallery, said Kathy Whitman, who serves on the group's board of directors.
To underwrite the costs of installing new pieces each year, Boulder City Public Art Scape will present its eighth annual A Taste for the Arts Gala on Nov. 21.
"The gala helps perpetuate changing the art throughout the city, adding new ones every year," said Whitman, chairwoman of this year's event. "It's something that people see and enjoy, just like the art in their homes."
Pieces are changed out each May. Artists loan their work to the organization for a year. All are available for sale, with a portion of the purchase price donated to Boulder City Public Art Scape to help fund future purchases as well as organize and secure the exhibit.
To date, the Public Art Scape has spent $164,000 purchasing sculptures, which were then donated to the city so they can be properly insured. Additional pieces have been purchased by other donors or given to the city by the artists themselves.
There are nearly 30 sculptures in the downtown area, Public Art Scape board member Darlene Burk said.
Money raised at last year's gala was used to purchase "A Gift from the Gods" by Sandra Messina, a giant feather that also won the People's Choice award, and "Eggscited" by Kimber Fiebiger, a sculpture of Humpty Dumpty sitting on a stack of books.
The gala will start at 6 p.m. in the pavilion at Boulder Creek Golf Course, 1501 Veterans Memorial Drive.
The evening festivities will include food tasting, dancing, music and silent and live auctions.
The live auction's items will include:
■ A custom coral necklace made by Native American artist Erick Begay of Boulder City
■ A decorated Christmas tree along with a Polar Express trip to Williams, Ariz., and the Grand Canyon,
■ A special curated wine collection,
■ $700 in dental work
■ A 52-inch television
■ A Flightlinez package
■ A barbecue with accessories valued at about $700
The silent auction will feature about 100 items.
Participating restaurants are Boulder Dam Brewing Co., Evan's Old Towne Grille, Fox Smokehouse BBQ, Grandma Daisy's Candy &Ice Cream Parlor, Milo's Cellar, Remedy's Tavern and Southwest Diner.
Tickets are $45 each and are available at 509 Hotel Plaza. Only 250 tickets will be sold. For more information, call 702-293-7731 or visit http://pretto.com/artscape/.
Hali Bernstein Saylor is editor of the Boulder City Review. She can be reached at hsaylor@bouldercityreview.com or at 702-586-9523. Follow @HalisComment on Twitter.