Fine arts to fill park at weekend festival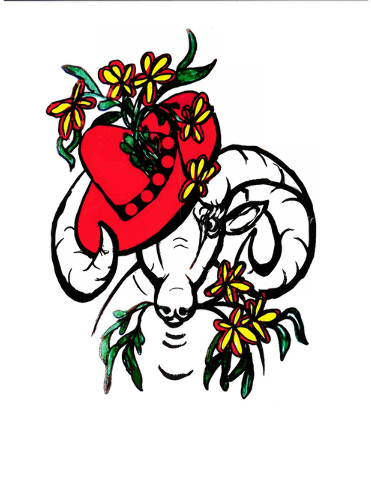 Thoughts of fine arts may typically revolve around museums and galleries, but in Boulder City they should lead you to Bicentennial Park.
That's where the 30th annual Boulder City Fine Arts festival will be held Saturday and Sunday.
The two-day outdoor art festival is presented by the Boulder City Art Guild and will showcase the works of more than 100 artists, said Diana Meyer, show coordinator for the nonprofit guild.
Although once strictly limited to painting and drawing, the show now includes sculpture, photography, metal works, ceramics, fine arts crafts and jewelry, Meyer said.
Artists will be traveling to Boulder City from throughout the Southwest, including California, Arizona, Utah, Colorado and New Mexico. Additionally, there will be an artist coming from Hawaii, a former Lake Tahoe resident whose son lives in Henderson.
This year's featured artists are Joseph Robertson, a scratchboard artist; Lee Moses, a sculptor; and Robert Sheer, a photographer.
New this year is a special collaboration with the Discovery Children's Museum in Las Vegas. In honor of Earth Day, which will be observed Wednesday, children from 3-12 are invited to participate in a free art project at the festival. It is scheduled from 11 a.m. to 3 p.m. near the park's gazebo.
Also new this year is the debut of the guild's new mascot, Artful Arty, a hat-wearing, flower-chomping bighorn sheep drawn by guild member and treasurer Dorothy Fenner.
The show was originally started as a way for a small group of local artists to showcase their work. According to Meyer, the artists met each other while sketching at a local park. Eventually, they brought in a teacher to help them hone their skills and then formed the art guild.
From there they established the annual show and finally the art gallery, which is in the Boulder Dam Hotel.
The festival also includes two prize drawings.
The primary drawing raises money for the guild's scholarship fund, which are awarded to high school students who plan to pursue an education in fine arts, as well as helping local children participate in art classes. The prizes are pieces of artwork donated by show participants and art guild members.
Tickets are available from guild members, at the table in front of Boulder Dam Credit Union, 530 Avenue G, and at the show. They are $1 each or six for $5.
A partial display of the pieces to be awarded is featured inside the credit union.
There also is free drawing that will feature prizes donated by area merchants as well some arts and crafts items.
Hali Bernstein Saylor is editor of the Boulder City Review. She can be reached at hsaylor@bouldercityreview.com or at 702-586-9523. Follow @HalisComment on Twitter.