Filmmaker's new feature hits close to home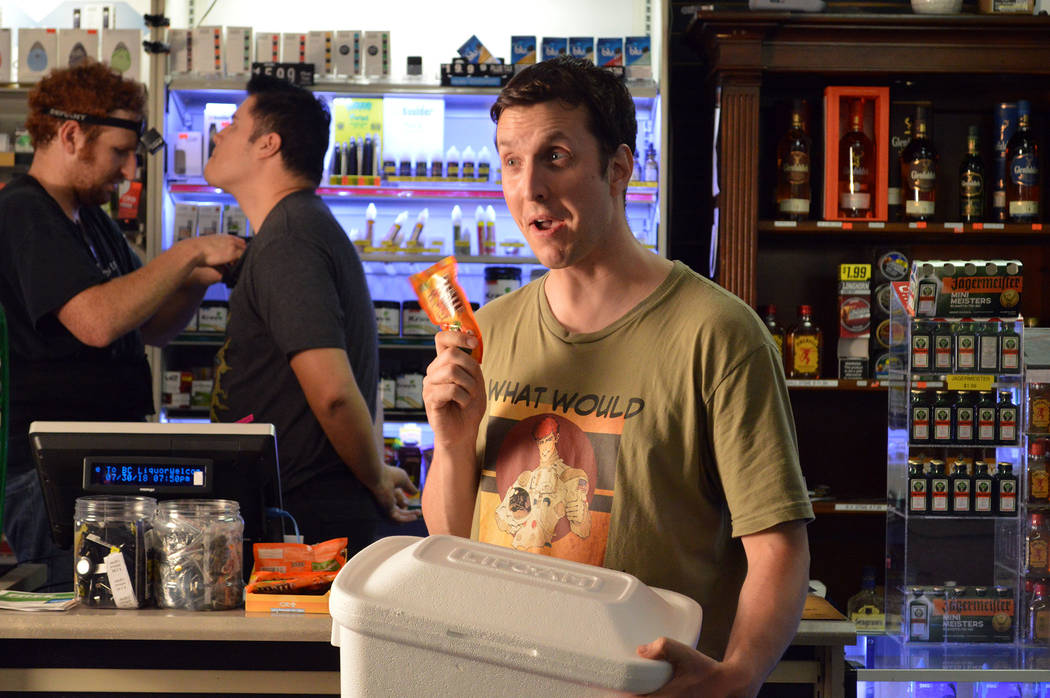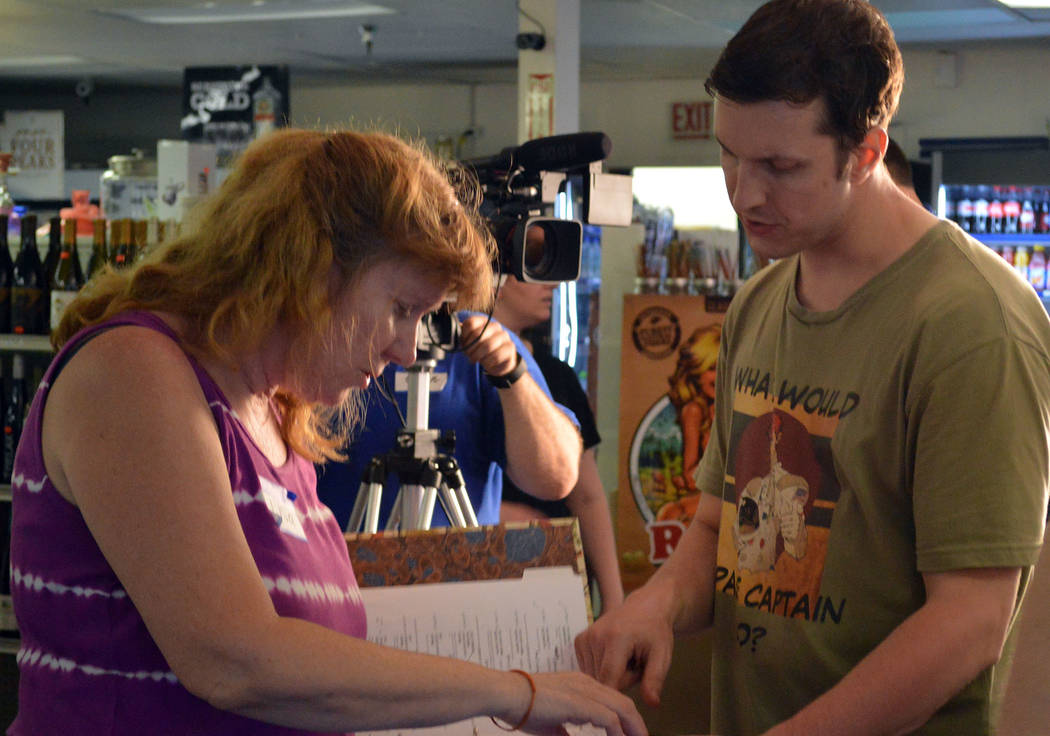 Boulder City has a long history with entertainment, and a local filmmaker is creating her place in it.
Lisa Savy is using Boulder City as the backdrop for her newest feature film, which looks at the reality of families living with Asperger's syndrome, and she needs extras to help tell the story.
Savy, who has written and produced several feature films, is working on "Space Captain and Callista," which shares the story of a young man named Buddy.
She said she chose Boulder City because she lives here, and that makes the filming process easier.
"It's easier to make personal contact with store owners," she said. "Everyone was very receptive. It's easy location scouting. The main character and his mother live in a small town, so why not Boulder City?"
On Friday, she'll be filming at Boulder Dam Brewing Co., 453 Nevada Way, and invites those who want to be extras to come by and participate.
Previously she filmed at BC Liquor and Backstop Sports Pub, as well as her home and Nevada State College in Henderson.
Buddy, who has Asperger's, wants to live independently of his overprotective mom. Through the story, he forms an unexpected friendship with a tough teenage girl and his future becomes threatened. His mom deals with how her life changes after she no longer has to care for him.
Asperger's syndrome is one of the milder forms of autism.
People who have it are considered high-functioning and have difficulty with social interactions, a restricted range of interests and/or repetitive behaviors, according to Autism Speaks, a national advocacy organization. Those with Asperger's do not usually have significant delays, language difficulties or cognitive development difficulties.
Savy has firsthand experience with Asperger's, as her daughter has it and said many people with it are like big children. Even when they become adults, parents often have to care for them. Her film highlights the issues that people in Buddy's and his mom's position face.
Savy wrote the film with Las Vegas actor Ben Stobber in mind for the lead role. Stobber is from Pueblo West, Colorado, and moved to Nevada about 16 years ago.
"I moved out here to pursue my dream of being an actor," he said.
Since coming to Las Vegas, Stobber has worked in a variety of shows on the Strip, including playing the lead character, Ash, in "Evil Dead: The Musical," which moved from community theater to Planet Hollywood.
He met Savy almost two years ago and has worked on one her short films, "Love, Pancakes, and the Human Condition."
"She's an excellent writer," he said.
Her writing attracted Stobber to the project.
"I felt this as a feature had heart and good characters," he said. "I connected with the lead because I'm a big kid, too. I'm also fascinated with small towns and the Americana of Boulder City. Coming here is like a little mini staycation. You experience another world."
Shooting will take place through Monday, Aug. 13, and Savy said she hopes to have it ready to submit to film festivals by Dec. 31.
"There's a lot of indie films coming out of Vegas right now, and for some reason they're all horror and sci-fi," Savy said. "I wanted to do something that focuses on story and character rather than gore and special effects — although I've done that before."
In addition to "Space Captain and Callista," Savy has written and produced three feature and four short films. She also has written a screenplay, "Dreams I Never Had," which was produced by Missing Peace Pictures and featured Malcolm McDowell and Robin Givens. It won best feature film at the 2017 San Pedro International Film Festival in California and best feature of the year at the 2017 WIND International Film Festival in Los Angeles.
Those interested in working as an extra in the film should contact Savy at 858-733-0320 or balancingactpictures@gmail.com.
Contact reporter Celia Shortt Goodyear at cgoodyear@bouldercityreview.com or at 702-586-9401. Follow her on Twitter @csgoodyear.