Fans happily sample 30-plus brews at beer fest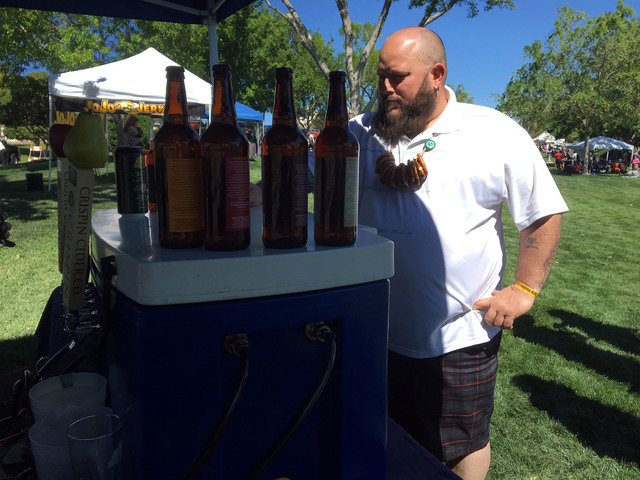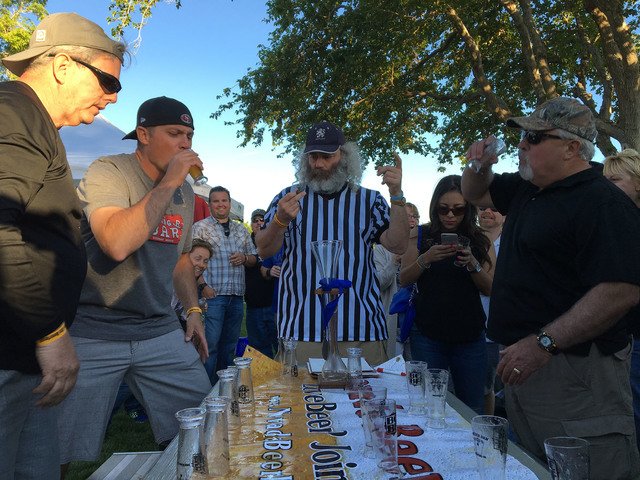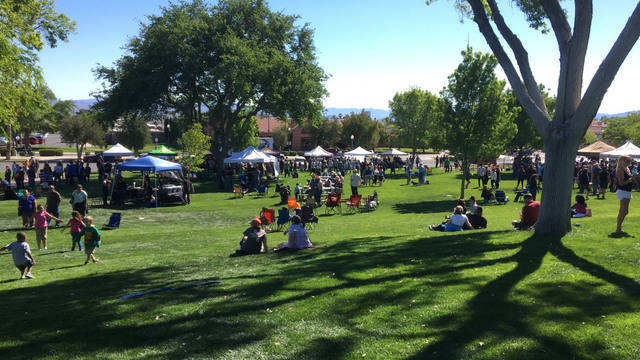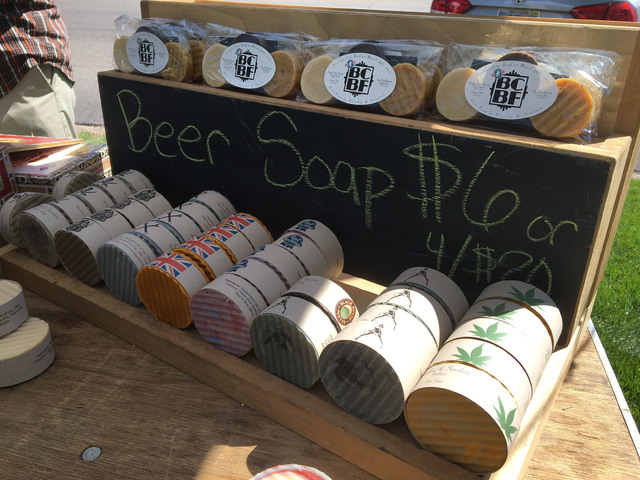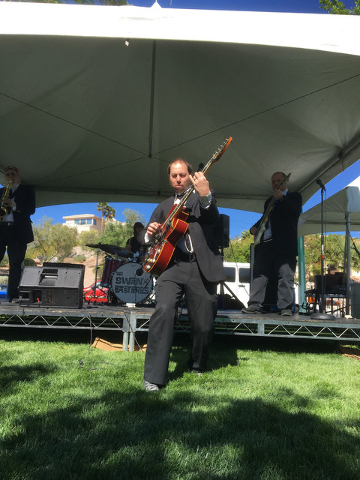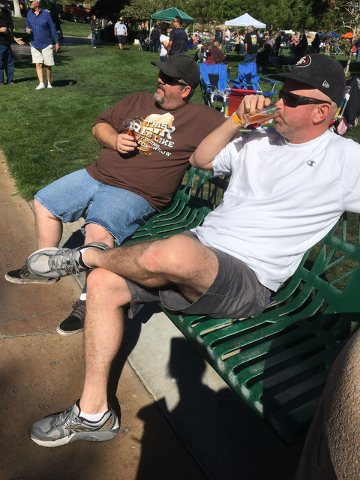 More than 2,000 people showed up to the fourth annual Boulder City Beer Fest on Saturday, and they showed up ready to drink.
Beer began flowing from the taps of more than 30 breweries at 1 p.m. at Wilbur Square Park and didn't stop until 7 when eventgoers had gone through about 100 kegs, said festival organizer Michael Pfohl. Through ticket sales, the event raised more than $5,000 for Operation Homefront, which provides food, household items and more to military families who struggle financially.
Wade McKenzie, a 41-year-old Henderson resident and four-time Beer Fest attendee, arrived at 1 p.m. and had sampled beers from almost every tent by 3.
"They're all good," he said. He and friend Jeff Gutting usually have a go-to tent but were still making their rounds to find "the one." "We've still got a few hours left," he said, sipping a dark frothy brew from a 5-ounce glass.
David Hunnel, 43, also got his VIP wristband at 1 p.m. and found his go-to brew about three hours later at the Black Bridge tent.
"It's some sort of ghost pepper beer and it's awesome," the Summerlin resident said with a slight slur. He said the dark ghost pepper stout was his favorite beer of the day because "it's yummy, it's made with peppers and it has a high alcohol content."
Hunnel liked this year's brew fest, his second one, because he booked a room at the Boulder City Hotel.
"I can stumble a block to my hotel; it's great," Hunnel said.
Las Vegas residents Tera Beard and Cory Wakeland brought their puppy, Zoe, to the park. Though they'd never been to the Boulder City Beer Fest, they said it was better than any other festival they've attended because they could bring their dog along to enjoy the blue skies and 65-degree weather.
A handful of vendors sold beer merchandise. Barley's Angels sold T-shirts, bottle cap earrings and pretzel necklaces to raise funds for its all-female group, which aims to empower women in the craft beer world.
"We're overlooked in this industry," said 29-year-old Jackie Wiseman, the group's "event evangelist." The group helps women get into the trade and be smarter consumers by learning what style of beer suits them and how to recognize "off-flavors."
Brian Foster, 39, sold homemade beer soaps, which are made by mixing a liquid, oils and lye, he said. His liquids of choice are flattened Pabst, Firestone, Big Dog and CraftHaus beers.
"I just wanted something a little more manly," he said. "It turns out beer is antibacterial and it makes great suds."
Most beer handlers opted to serve the liquid gold in its classic, drinkable state.
Matt Reiser, 26, handed out samples of Sierra Nevada's Otra Vez. Made with California prickly pear and grapefruit peels, it was one of the only sour beers being poured at the event.
Boulder City Brewing Co. supplied its Powder Monkey Pilsner for the 2016 Boulder City Beer Fest Games, which kicked off just after 5 p.m., about the same time members of the crowd started getting a little louder and sloshing a little more beer from their miniature glasses.
"Is that regulation? I don't know, that's fuzzy beer," said one chugging relay race participant as a wild-haired referee donning a black-and-white-striped jersey and khaki kilt poured the beer.
Team Puppy Baby Monkey, named after a Super Bowl commercial, chugged through three rounds and beat seven other four-person teams to become champions for the third year in a row. Several teams disqualified themselves by knocking their drinks over before the race started.
Away from the beer-soaked relay table, an empty glass was a rare sight.
"It's about beer appreciation," Hunnel said over his third glass of the ghost pepper beer. "It's not about getting drunk."
Contact Kimber Laux at klaux@bouldercityreview.com or 702-586-9401. Find her on Twitter: @lauxkimber