Elks will provide holiday dinners to deserving folks
December 19, 2013 - 5:30 am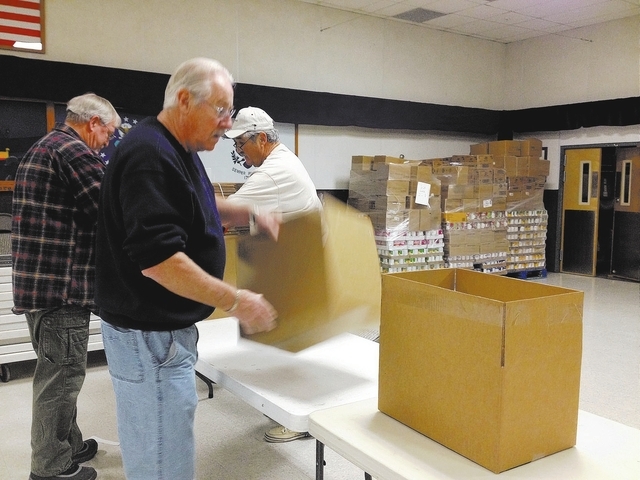 Christmas will get a little merrier for 275 Boulder City families thanks to Boulder City Elks Lodge No. 1682.
Lodge members will distribute boxes filled with everything needed for a Christmas dinner to 275 needy families. It's a tradition the Elks have been dishing up for at least the past 25 years, members said.
The dinner will include items such as a turkey and ham, sweet potatoes, green beans and cranberry sauce, everything you would need for a complete dinner, said lodge members Bob Krause, Don Kracht and Mike Stankovic, who were busy assembling boxes Tuesday morning.
The names of needy families are provided to the lodge by the city, area churches and community residents.
Money for the project come from the lodge's Brad Benson Christmas fund, donations from members and collection jars distributed through the city.
In addition to Christmas dinners, the lodge also provided Thanksgiving meals to area seniors and veterans.
Elks Lodge No. 1682 meets the first and third Wednesday of the month at 1217 Nevada Highway.