Denton named to Humanities board
December 5, 2018 - 3:26 pm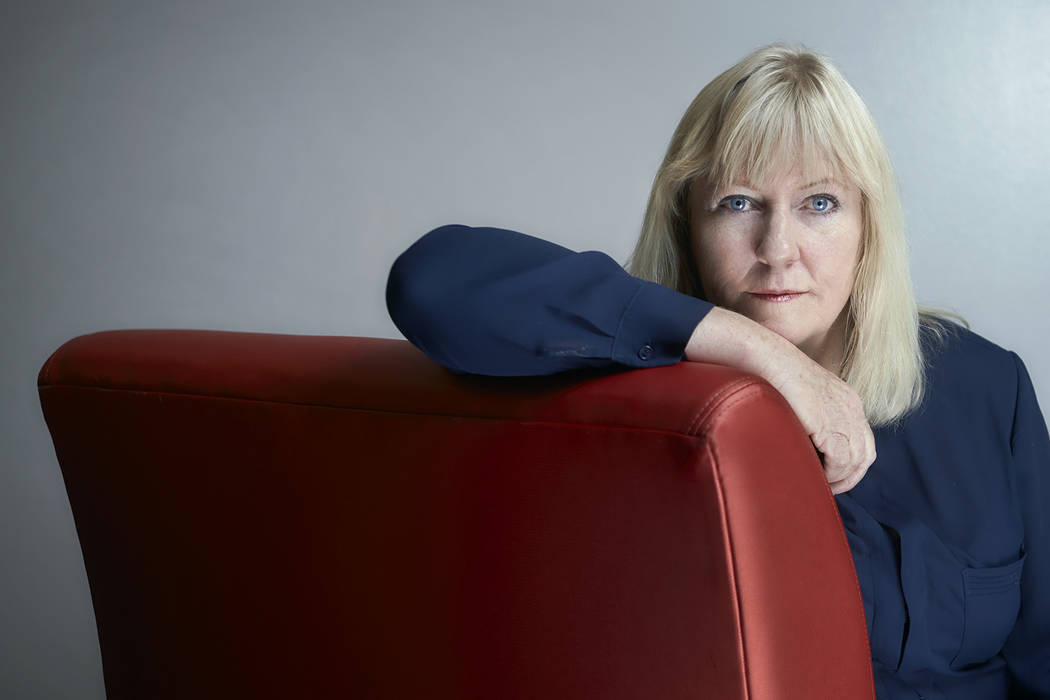 One of Boulder City's longtime residents has a new role in Nevada: helping to promote art and humanities throughout the state.
Sally Denton, who was raised in town and graduated from Boulder City High School in 1970, was recently appointed to the board of trustees for Nevada Humanities.
"It was really an honor," Denton said.
Denton said the humanities are things that make people human — like art, music and the written word — and there are many smaller counties and cities throughout the state where they are celebrated.
"It's a platform that the organization can use to support all the humanities in Nevada. … There are little corners of talent and enthusiasm wherever you go," she said.
Denton is no stranger to small towns, as she was born in Elko and is motivated by her grandmother, Hazel Baker Denton, who lived in Lincoln County, Nevada.
Hazel Denton was a journalist, writer, teacher, mother and state legislator.
Denton said her grandmother would get up early in the morning and write stories before her children were up and before leaving to teach for the day. After she retired, she was elected to the state Assembly, where she introduced several bills and resolutions to improve the status of free public libraries and state parks.
"This is the kind of stuff that goes on in every city in Nevada," Sally Denton said.
The nonprofit board cultivates cultural enrichment and connection for all Nevadans and creates public programs that deepen a collective sense of place and belonging and encourage mutual understanding and empathy.
It also provides grants to other nonprofit organizations for humanities projects and programs.
Denton is a writer whose most recent book, "The Profiteers: Bechtel and the Men Who Built the World," was named the Investigative Reporters and Editors best book of 2016.
She has also authored seven other nonfiction books and was named the 2017 Robert Laxalt Distinguished Writer by the Donald W. Reynolds School of Journalism.
As a board member, she said, she plans to use her communications background to help spread the word about Nevada Humanities throughout the state, specifically to legislators.
In addition to her nonfiction books, Denton has written stories and articles for The Washington Post, The New York Times, Salon, The Chicago Tribune, The Toronto Globe and Mail, Columbia Journalism Review, American Heritage, the Los Angeles Times, Penthouse Magazine, the Sante Fe New Mexican, Wild West, The Daily Beast, Politics Daily, Invention &Technology, New Mexico Magazine and Nevada Magazine.
Denton's appointment starts in 2019 and will run for three years.
The board meets four times a year, and members can renew their terms once, for a total of six years of possible service.
Contact reporter Celia Shortt Goodyear at cgoodyear@bouldercityreview.com or at 702-586-9401. Follow her on Twitter @csgoodyear.