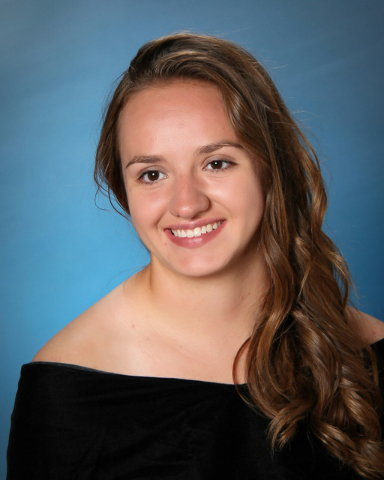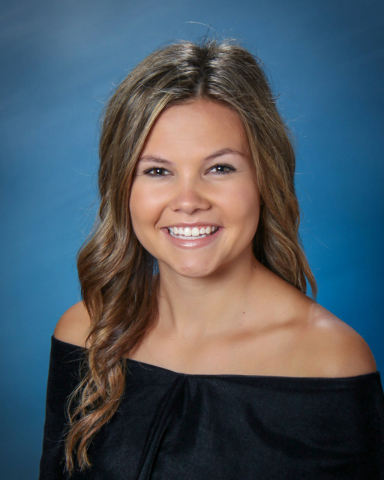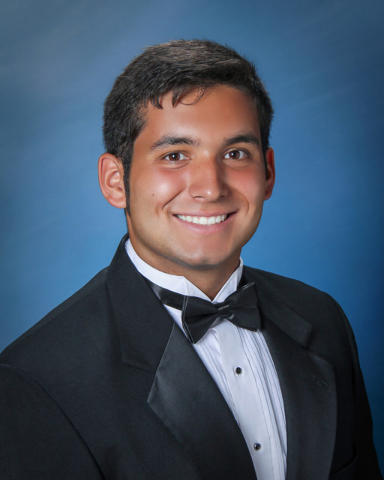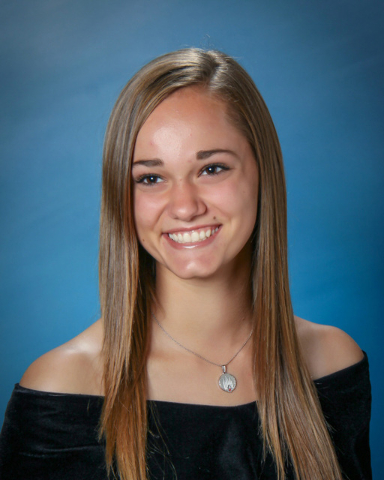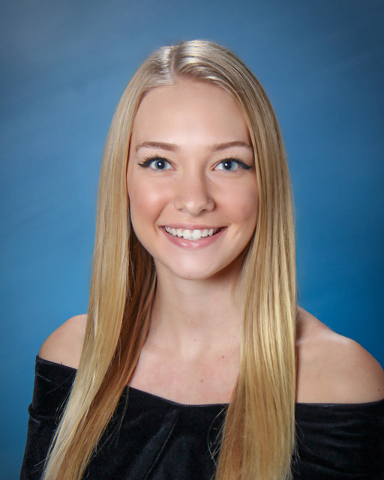 As another school year comes to an end, Wednesday's graduation ceremony will see the 120 students that make up the class of 2016 receive their diplomas and walk off to the next stage of their lives. Each of these Boulder City High School seniors can take pride in an accomplishment that signifies years of dedication and hard work, but five scholastic standouts will be honored for getting it just about perfect.
This year's top academic performers are valedictorians Samuel Gomez, Kylee Hamel, Sabrina Snow and Emmalee Torgesen, as well as salutatorian Justine Ward.
Becoming valedictorian requires years of keeping one's nose to the grindstone, but each of these students agreed that it is a goal well worth the work, and one that any student can hope to achieve if he or she applies him or herself and refuses to give up.
"It's not easy balancing school, extracurricular activities and life, but it's an achievable goal," Hamel said. "You just can't be satisfied with average."
"That's our student council motto, 'We don't do mediocre,' and I think that's also the key for most of us," Ward said. "I think it's important to set goals and then just to focus on achieving them. For me, not knowing stuff just stresses me out."
For Torgesen, who will be attending Brigham Young University in the fall, becoming valedictorian is a bit of a family tradition as she follows in the footsteps of her older sister Mykelle, who accomplished the feat just a few years ago.
"When I was a freshman I almost felt that I had to live up to that, but I don't think you can accomplish this if you're trying to live up to someone else's expectations," Torgesen said. "You just have to live up to your own."
Snow will attend Utah State University in the fall and, according to her, it's important to have motivation beyond grades or accolades.
"I think the only way to stay focused for all four years is if it really matters to you, if you care about learning and trying to really master each class," Snow said. "This is a way to set yourself up for the future; a little hard work now can put you in position to go to a better school and hopefully not have to work a full-time job while you're there."
Each of this year's valedictorians and the salutatorian managed to accomplish the feat while also participating in various extracurricular clubs, community service and sports.
Both Gomez and Hamel will continue to play sports on the collegiate level, at Cornell and Chapman universities, respectively, and they agreed that, while keeping up with the responsibilities of being a student-athlete can be arduous, it can also help students deal with the pressure of a heavy school schedule.
"It can definitely be a lot to deal with, but I think that playing sports kind of helps you balance things," Gomez said. "It forces you to be responsible and it gives you a structure to work within. You have to keep things regimented if you want to fit everything in."
"Managing your grades during sports seasons can be pretty hectic, but you've got to maintain your GPA or you won't be eligible to play," Hamel said. "Also in the off-season, I feel like I'm much more lethargic; playing sports helps keeps you engaged every day."
Recently, Boulder City High School was named one of the top high schools in the United States and it was the highest-ranked comprehensive, nonmagnet school in Nevada, and, according to student counselor Rebecca Balistere, because Boulder City consistently has a lot of valedictorians, some people may think that the achievement could be devalued.
"But if you look at these kids' SAT and ACT scores, they line up with their classroom achievements," Balistere said."These are top-notch students with incredible tenacity and drive, and they took maximum advantage of their situation."
These academic overachievers agreed that there were certainly benefits that could not be matched at larger schools in more populated communities. Ward, Hamel and Torgesen have been in school together since kindergarten and those close ties came in handy when things became stressful.
"In Boulder City, after 12 years of school, you know everyone, so it's been helpful knowing that you're not the only one struggling with these issues and goals," said Ward, who will be attending Gonzaga University the fall.
"The teachers here have been such an important part as well; they really want you to succeed, they'll spend the extra time if you're willing to put in the effort."
"A student cannot be invisible in this school, so they get to build real connections with their teachers and it fosters a culture of achievement," Balistere said. "It's cool to be a nerd in Boulder City."
Contact reporter Hunter Terry at hterry@bouldercityreview.com or call 702-586-6711. Follow him on Twitter @HunterBCReview