March 11, 2015 - 12:32 pm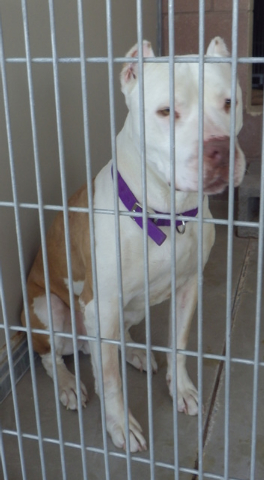 Boulder City Democratic Club to elect new officers tonight
The Boulder City Democratic Club will hold its monthly meeting at 6:30 tonight at the Boulder City Library 701 Adams Blvd.
During the session, board members for 2015 will be elected. Also planned is a discussion of current issues in the state Legislature.
All interested people are welcome to attend. Contact the club at 702-530-6604 or bouldercitydemocraticclub@gmail.com for additional information.
Weather Channel founder to address Republican Women
The March meeting of the Boulder City Republican Women will be held March 19 at Railroad Pass Hotel and Casino, 2800 S. Boulder Highway, Henderson. The doors will open at 11 a.m. for a social period, followed by the 11:45 a.m. meeting and luncheon.
Guest speaker for the session will be John Coleman, one of the co-founders of The Weather Channel. He retired after 60 years working in the television industry.
Cost for the lunch is $21. Reservations are required by today and can be made by calling 702-393-1228 or emailing bcgop@yahoo.com.
Cleanup day at dog park set for Saturday morning
See Spot Run will hold a cleanup day Saturday at the nonprofit's dog park in Veterans' Memorial Park, 1650 Buchanan Blvd.
Volunteers are needed for a variety of tasks between 9 a.m. and noon.
Cottonwood Cove cleanup event set for Saturday
Area residents are invited to join a Saturday ecology walk to clean up the desert and roads in the Cottonwood Cove area of Lake Mead National Recreation Area.
Registration for the Eco Walk begins at 8 a.m., with the event starting at 9 a.m. Lunch will be provided after the walk for all volunteers.
Those younger than 18 must have a signed parental approval form to participate.
For more information, contact Nancy Bernard at 702-293-8714 or Nancy_Bernard@nps.gov.
University Women to discuss sex education at meeting Monday
Members of the American Association of University Women will gather at 6 p.m. Monday in The Spillway at the Boulder Dam Hotel, 1305 Arizona St.
The program and following discussion will focus on the importance of sex education and providing medically accurate and age appropriate information. Topics also will include subjects such as protection, gender stereotypes and body image.
For more information, email laurapyzer@outlook.com.
Woodcarver to share skills at Third Thursday program
This month's Third Thursday at the Museum will feature a program about woodcarving with Paul Stoutenborough. It is scheduled for 6 p.m. March 19 in the Segerblom Theatre at the Boulder City/Hoover Dam Museum inside the Boulder Dam Hotel, 1305 Arizona St.
Stoutenborough was raised in a small farming town in Illinois where he dreamed of becoming a carpenter. Following the advice of his father, he pursued a degree in business administration. Later in his career he and his wife, Mary, decided to travel across the United States by volunteering with Habitat for Humanity and they helped build more than 30 homes for the nonprofit organization.
After retiring in Boulder City, Stoutenborough honed his carving skills and will share his approach to carving 3-D figurines.
All interested people are welcome to attend. For more information, call 702-294-1988.
Library schedules variety of activities, events
Boulder City Library, 701 Adams Blvd., has several activities planned for the coming weeks. These include:
n Science Exploration Club, 3 p.m. Friday in the board room. Explore science through stories, experiments and crafts. For children 3-6.
n Bedtime Math Club, 3:45 p.m. Friday in the community room. The program features hands-on math games. For children in kindergarten through second grade.
n Winter reading program finale, 6 p.m. Friday in the community room. For those 13 and older.
n Teen Advisory Group, 1 p.m. Saturday in the board room. Teens between 12 and 18 are invited to join the group and have a say in programs, materials and projects in the library's youth services department.
Call 702-293-1281 for details, reservations or more information.
Community Club's Trinkets, Treasures sale planned
Members of the Community Club will gather March 26 for their annual Trinkets and Treasures luncheon. The meeting will begin at 12:30 p.m. in the Multiuse Building, 1204 Sixth St.
Trinkets and Treasures is a fundraiser for the club; it is a sale featuring a variety of items brought in by members.
The club will provide pizza for lunch and members are asked to bring a dessert. For reservations, call Beverly Parry at 702-293-7623 after 1 p.m.
Pancake breakfast will benefit Honor Flight Southern Nevada
A pancake breakfast March 28 will raise funds for Honor Flight Southern Nevada, which takes veterans on all-expense-paid trips to Washington, D.C., to see war memorials.
The breakfast will be served from 8-11:30 a.m. at Red Rock Harley-Davidson, 2260 S. Rainbow Blvd., Las Vegas. Tickets are $5 per person.
Additional donations can be mailed to 2190 E. Pebble Road, Suite 150, Las Vegas, NV 89002.
For additional information, visit www.honorflightsouthernnevada.org or call 702-749-5912.
Jousters coming to Renaissance Faire March 20-22
Knights of Mayhem, an entertainment company that specializes in medieval jousting, will be at the Boulder City Renaissance Faire, scheduled for March 20-22 at Pratte Soccer Field at Veterans' Memorial Park, 1650 Buchanan Blvd.
According to company spokeswoman Jane Rooney, three knights and three horses will be on hand to give festival goers an authentic jousting experience.
Knights of Mayhem will begin at about 2 p.m. March 21 and March 22. Each show is expected to last about an hour, Rooney said.
The Renaissance Faire is scheduled from 10 a.m. to 8 p.m. March 20 and will run the same hours March 21. The fair will conclude at 5 p.m. March 22.
Go to www.bcrenfaire.org for more information.
Lend A Hand, Silver Rider offering shopping trips to Henderson
Lend A Hand has partnered with Silver Rider to provide rides to Henderson for its clients on the second and fourth Wednesdays of the month.
The two-hour shopping trips will be in the morning, with rides offered for a donation. This month the trip will be on March 25, with the bus traveling to Sprouts at 515 N. Stephanie St., and other nearby stores.
For more information or to schedule a ride, call Lend A Hand at 702-294-2363.
Emergency Aid needs volunteers to help with operations
Emergency Aid of Boulder City, a nonprofit organization that assists residents of Boulder City and those who travel through the community, needs volunteers to assist with its operations.
Emergency Aid operates a food pantry and provides financial assistance to those in the community who are in need. It is open from 9 a.m. to noon Monday through Friday at the old Los Angeles Water and Power Building, 600 Nevada Way.
Volunteers are asked to work a minimum of three hours a week. There also are opportunities to help from your home. Emergency Aid relies on volunteers, grants and private donations to operate.
For more information, call 702-293-0332 or email emergencyaid@lvcox.mail.com.