December 31, 2014 - 3:29 pm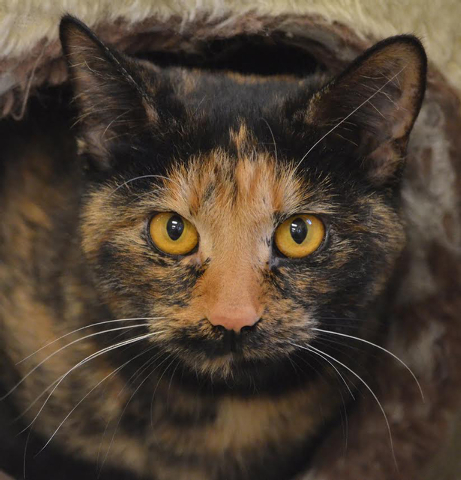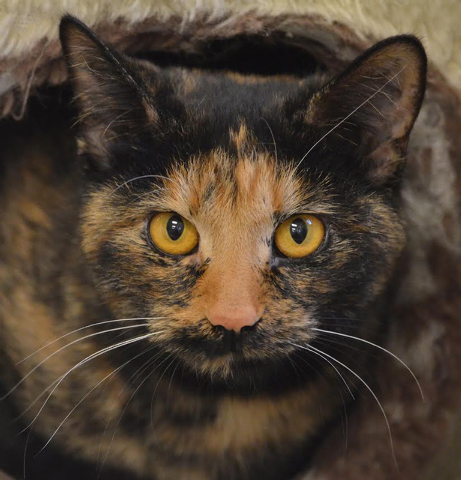 Container gardening topic for Garden Club meeting
The Boulder City Garden Club will meet at 6:45 p.m. Wednesday at the Boulder City Library, 701 Adams Blvd.
Guest speaker will be Cheryl Waites, who will talk about and demonstrate container gardening.
Refreshments will be served.
For more information, call Libby Powell at 702-293-9064.
Library schedules variety of activities, events
Boulder City Library, 701 Adams Blvd., has several activities planned for the coming weeks. These include:
n Preschool story time, 10 a.m. Tuesday in the board room. For children 3-5 and their caregivers.
n Toddler story time, 10 a.m. Wednesday in the board room. For children younger than 36 months.
Call 702-293-1281 for details, reservations or more information.
Democratic club to hold New Year Kickoff party Jan. 10
The Boulder City Democratic Club will hold its annual New Year Kickoff party from 6:30-9 p.m. Jan. 10 at the Multiuse Building, 1204 Sixth St., in Broadbent Park. The event is a potluck dinner.
Sen. Tick Segerblom will be the featured guest.
Club members, guests and the general public are invited to attend. There will be drawings and door prizes.
The club's monthly meeting will be held at 6:30 p.m. Jan. 8 at the Boulder City Library, 701 Adams Blvd.
Contact the club at 702-530-6604 or bouldercitydemocraticclub@gmail.com for additional information.
Las Vegas councilman to speak at Republican's meeting
Boulder City Republican Women's Club will hold its monthly meeting at 11 a.m. Jan. 15 at the Railroad Pass, 2800 S. Boulder Highway, Henderson.
Guest speaker for the afternoon will be Bob Beers, who will run for the U.S. Senate in 2016. He is currently a Las Vegas Councilman.
Lunch will be served at 11:45 a.m. Cost is $21 per person.
Reservations are required and must be made by noon Jan. 8. For reservations, call 702-393-1228 or email bcgop@yahoo.com.
Highway art topic for museum's monthly program
Lucy Joyce from the Nevada Department of Transportation will present a program about highway art at the monthly Third Thursday at the Museum program at 6 p.m. Jan. 15 inside the Segerblom Theatre at the Boulder City/Hoover Dam Museum, 1305 Arizona St.
Joyce is the landscape architect supervisor for NDOT and helped launch the landscape and aesthetics program. She will discuss plans for the two phases of construction for the Boulder City bypass.
For additional information, call 702-294-1988.
Community Club's appreciation luncheon set for Jan. 22
The January meeting of the Boulder City Community Club will be held at 12:30 p.m. Jan. 22 at the Boulder Creek Golf Course, 1501 Veterans Memorial Drive.
It will be the club's annual appreciation luncheon.
For reservations, call Beverly Parry after 1 p.m. at 702-293-7623.
Writers group meets every Thursday at library
The Boulder City Writers Group meets from 7-8:20 p.m. each Thursday in the community room at Boulder City Library, 701 Adams Blvd.
Writers of all levels are welcome to attend to learn more about writing and receive feedback on their work.
Membership is free.
For more information, email jenballif@gmail.com.
American Legion breakfast served Thursday mornings
All veterans and their families are invited to the American Legion's varied menu breakfast from 6-8:30 a.m. Thursdays at the American Legion Hall, 508 California Way, between Boulder Bowl and Grace Christian Academy.
There is no cost to attend, but donations are welcome.
Legionnaires and eligible veterans are invited to the American Legion meeting at 7 p.m. the first Tuesday of the month at the hall.
Call Cmdr. Gregory Hall at 702-293-6374 for more information.
Association of University Women local branch to meet
The Boulder City Branch of American Association of University Women meets at 6 p.m. the third Monday of each month in the Boulder Dam Hotel, 1305 Arizona St.
Meetings are open to the public and held in the Gene Segerblom meeting room.
For additional information, leave a message at 702-290-5592 and your phone call will be returned as soon as possible.