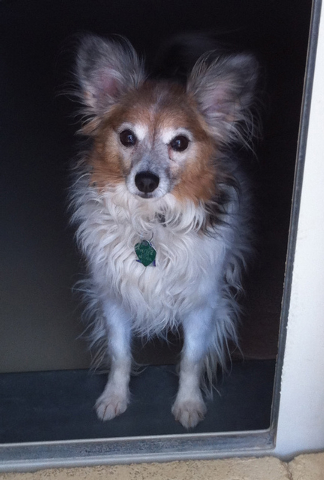 HopeLink provides school essentials for needy children
When school lets out for the summer, HopeLink of Southern Nevada is registering students of families in need for the essentials they will need for the coming school year.
Children in kindergarten through 12th grade in Boulder City, Henderson and parts of Las Vegas whose parents or guardians can show financial need can qualify.
The program provides new clothing, backpacks, grade-specific supplies and resources for needed services such as immunizations, medical, dental and vision services.
Registrations will be accepted from 1-5 p.m. today at the HopeLink of Southern Nevada office, 178 Westminster Way.
HopeLink has hosted the Back2School event since 2001 and each year the number of participating families has increased, according to Karen Kyger, executive director.
Sponsors also are needed to help outfit the students. It costs about $100 per child. For more information, call 702-566-0576.
Library schedules variety of activities, events
Boulder City Library, 701 Adams Blvd., has several activities planned for the coming weeks. These include:
n Martha Speaks Reading Buddies, 10 a.m. today in the community room. Vegas PBS presents the program to teach new words. For those 4-8. It continues each week through Aug. 7, with a certificate awarded to those who attend all classes.
n Computer class, 1:30 p.m. today. Beginning Computers: Mouse and Keyboard is the topic of the session. Class size is limited to five people. Reservations and a $5 refundable deposit are required.
n Sports science experiments, 6 p.m. today in the community room. For all ages.
n Wii and board game day, 1-2:30 p.m. Friday in the community room. For all ages.
n Paper airplanes and catapults, 1 p.m. Saturday in the community room. For all ages.
n Preschool storytime, 10 a.m. Tuesday in the board room. For children 3-5 and their caregivers.
n Toddler storytime, 10 a.m. Wednesday in the board room. For children younger than 36 months.
n Craft time, 1 p.m. July 5. Bring a craft to work on. Snacks and beverages are allowed.
n Movie, 10 a.m. July 7 in the community room. "The Lego Movie" will be shown. Bring blankets and snacks.
Call 702-293-1281 for details, reservations or more information.
Parks department schedules summer program for children
Boulder City Parks and Recreation Department is offering children in kindergarten through fifth grade a fun playground program this summer. Summer Parks will include activities such as field trips, arts and crafts, games, sports and special events.
The summer program continues through Aug. 22. Cost is $9 for a half day and $18 for a full day.
For details call 702-293-9256.
Performance class for children on tap at park
A performance class for children ages 7-10 is being offered at the ABC Park art center.
Classes will be held from 10:30 a.m. to noon Tuesdays and Thursdays.
It is scheduled July 29 through Aug. 21, with a final performance at 11:30 a.m. Aug. 21. The fee is $120.
The classes will be taught by Francyl Gawryn, music director, and Linda Nations, theater director.
Gawryn's resume includes time as music director for Youth Theater Northwest in Seattle, Wash., a music instructor for preschool, elementary school students and youths, and as a professional singer and composer.
Nations has served as director of children's theater, Kirk of Kildare, in Cary N.C., and as an environmental educator for elementary school students and youths. Register for the sessions at 900 Arizona St.
Hospital auxiliary seeks volunteers for gift shop
Volunteers are needed to work in Goldies' Gift Shoppe and in long-term care at Boulder City Hospital.
Anyone interested should contact the Boulder City Hospital Auxiliary by calling the hospital gift shop at 702-293-4111, visiting the gift shop or downloading an application on the auxiliary's page on the hospital's website at bchcares.org.
Dog obedience class offered by parks department
A dog obedience class is being offered by the city's Parks and Recreation Department. A new session will begin July 14.
The six-week course is designed for those 10 and older, with children 10-14 requiring an adult to participate. It will teach five basic obedience commands.
Classes will be from 7 to 8:15 p.m. in the multiuse building at Broadbent Park, 1204 Sixth St. Dogs should not be brought to the first session.
Cost is $50.
Participants must bring motivational treats and a 15-foot leash.
Call 702-267-7864 for more information.
Emergency Aid seeks volunteers to work in office
Emergency Aid of Boulder City is seeking volunteers from 9-11:45 a.m. Monday through Friday. Volunteers are needed to work in the office, assist clients or help with small office-type projects. The ability to work on a computer would be beneficial.
Emergency Aid is housed at the Department of Water and Power Building, 600 Nevada Way.
Emergency Aid is an all-volunteer organization.
American Legion breakfast served Thursday mornings
All veterans and their families are invited to the American Legion's varied menu breakfast from 6-8:30 a.m. Thursdays at the American Legion Hall, 508 California Way, between Boulder Bowl and Grace Christian Academy. There is no cost, but donations are welcome.
Legionnaires and eligible veterans are invited to the American Legion meeting at 7 p.m. the first Tuesday of the month at the hall.
Call Cmdr. Gregory Hall at 702-293-6374 for more information.
St. Christopher's changes worship hours for summer
St. Christopher's Episcopal Church announced new summer hours for Sunday worship. Celebration of the Holy Eucharist will begin at 9 a.m. Sunday through Aug. 31. Shared Wednesday night worship with United Methodist Church will continue at 6:45 p.m.
St. Christopher's is at 812 Arizona St. For further information, contact the parish office at 702-293-4275.