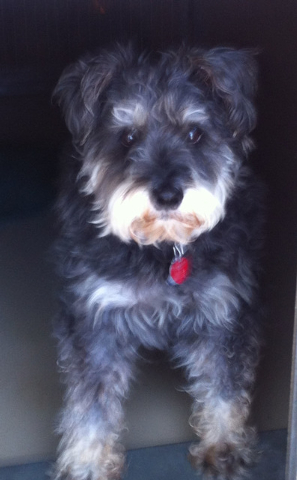 Boulder Bowl hosts free children's bowling program
Boulder Bowl is the only bowling alley in Southern Nevada offering the Kids Bowl Free program, a summer program that runs through Aug. 31. Coupons are available for children 18 and younger to bowl two free games during each weekday.
The program is designed by bowling centers to give back to the community and provide a safe, secure and fun way for kids to spend time during the summer.
Coupons can be printed at www.kidsbowlfree.com. Participants must have a printed copy of their coupon to receive the offer. Shoe rental costs $2.
Coupons can be redeemed at Boulder Bowl from 10 a.m.-2 p.m. Monday; 3-8 p.m. Tuesday; 9-11 a.m. Wednesday; 10 a.m.-2 p.m. Thursday; and 3-6 p.m. Friday.
Wildlife artist to discuss her works at museum
"Color, Line and Light: The Secret Language of Nature" will be discussed at Third Thursday at the Museum, presentation at 6 p.m. tonight.
Guest speaker Sharon K. Schafer, an artist and naturalist, will discuss her art and photographs, which are on display through Aug. 21.
Schafer has a degree in wildlife management from Humboldt State University and worked as a field wildlife biologist for the Soil Conservation Service, Pacific Gas and Electric and the Bureau of Land Management. She has been recognized by the international Society of Animal Artists and Artist for Conservation and included in their annual members shows.
The presentation will be held in the Segerblom Theatre inside the Boulder Dam Hotel, 1305 Arizona St.
Call 702-294-1988 for more information.
Men's health is the topic for today's coalition meeting
The Nevada Community Prevention Coalition will hold its monthly meeting at 3 p.m. today in the council chambers at City Hall, 401 California Ave. Guest speaker Bob Wood will discuss men's health issues.
All interested people are welcome to attend.
For more information, visit http://www.nv-cpc.org/.
Parks department sets children's summer program
Boulder City Parks and Recreation Department is offering children in kindergarten through fifth grade a fun playground program this summer. Summer Parks will include activities such as field trips, arts and crafts, games, sports and special events.
The summer program continues through Aug. 22. Cost is $9 for a half day and $18 for a full day.
Call 702-293-9256 for details.
Library schedules variety
of activities, events
Boulder City Library, 701 Adams Blvd., has several activities planned for the coming weeks. These include:
■ Martha Speaks Reading Buddies, 10 a.m. today in the community room. Vegas PBS presents the program to teach new words. For children 4-8. It continues each week through Aug. 7, which a certificate awarded to those who attend all classes.
■ Teen chess tournament, 2 p.m. today. Reservations are required and can be made in the youth department.
■ Lego challenge, 4-5 p.m. today in the community room. The session is for those 6 and older.
■ Magic Tree House Book Club, 3:30 p.m. Friday in the boardroom. "Stage Fright on a Summer Night" will be the theme. For children 6-11. Legos will be provided.
■ Craft, 1 p.m. Saturday. Participants will learn to make a no-sew book purse. Class is limited to 10 people. Reservations and a $5 refundable deposit are required. Sign up by 8:30 p.m. today.
■ Craft hour, 10 a.m. Monday in the community room.
■ Vegas PBS Presents Peg and Cat, 6 p.m. Monday in the community room. For children 4-8.
■ Live animals, 11 a.m. Tuesday in the boardroom. Southern Nevada Water Authority will bring in animals for people of all ages to view.
■ Teddy bear sleepover, 10 a.m. Wednesday in the community room. Bring in your favorite teddy for a story and sleepover. Only the bears will stay; they can be picked up the next day. For children 7 and younger.
■ Banned Books Club, 3 p.m. Wednesday in the board room. For those 12 and older.
■ Family story time, 6 p.m. Wednesday in the community room. There will be science, crafts, games, Legos and stories. For all ages.
Bethany offers Vacation Bible School June 22-27
Bethany Baptist Church, 210 Wyoming St., will offer a Vacation Bible School program Sunday through June 27 for children 3 through sixth grade. The program, scheduled from 5:30-8:30 p.m., will include Bible stories, games, music, crafts and snacks.
Participation is free.
Call the church at 702-293-1912 for more information.
Summer basketball camp on tap at recreation center
The Boulder City Parks and Recreation Department is presenting a youth basketball summer camp for children in grades 2-8.
The camp will focus on basketball fundamentals and provide time to play.
Garrett Junior High head girls basketball coach Jim Konst will lead the summer camp.
The session is scheduled from 2-4 p.m. Monday through Thursday at the gym at the recreation center, 900 Arizona St. Cost is $15 weekly or $5 a day.
Call 702-293-9256 for more information.
Support groups help with memory loss, dementia
The Homestead at Boulder City is offering its Alzheimer's support group, memory loss support group and dementia workshops on the third Thursday of each month. The groups will meet in the library at The Homestead, 1401 Medical Park Drive.
The Alzheimer's group meets 11:30 a.m. to 12:30 p.m.; the memory loss group meets 1-2 p.m.
The workshops are free; refreshments will be served. Attendees are welcome to bring a loved one, who will be cared for during the meeting.
Performance class for children scheduled at park
A performance class for children 7-10 is being offered at the ABC Park art center.
Classes will run 10:30 a.m. to noon Tuesdays and Thursdays from July 29 through Aug. 21, with a final performance at 11:30 a.m. Aug. 21. The fee is $120.
Francyl Gawryn, music director, and Linda Nations, theater director will teach the classes.
Gawryn's résumé includes time as music director for Youth Theater Northwest in Seattle, Wash., a music instructor for preschool, elementary school students and youths, and as a professional singer and composer.
Nations has served as director of children's theater, Kirk of Kildare, in Cary N.C., and as an environmental educator for elementary school students and youths.
Register for the sessions at 900 Arizona St.
Boulder City Hospital auxiliary seeks volunteers
Volunteers are needed to work in Goldies' Gift Shoppe and in long-term care at Boulder City Hospital.
Anyone interested should contact the Boulder City Hospital Auxiliary by calling the hospital gift shop at 702-293-4111, visiting the gift shop or downloading an application on the auxiliary's page on the hospital's website at bchcares.org.
Parks department offers dog obedience class
A new session of dog obedience classes offered by the city's Parks and Recreation Department will start July 14.
The six-week course is designed for those 10 and older; children 10-14 require an adult to participate.
Classes, which will run from 7 to 8:15 p.m. in the multiuse building at Broadbent Park, 1204 Sixth St., will teach five basic obedience commands. Dogs should not be brought to the first session.
Cost is $50. Participants must bring motivational treats and a 15-foot leash.
Call 702-267-7864 for more information.
Temporary closures slated for Lake Mead rec area
Portions of Wetland Trail in Lake Mead National Recreation Area are temporarily closed through June 30 during the construction of a grade control structure in the Lower Las Vegas Wash.
The trailhead and parking area on Northshore Road along with adjacent areas will be closed to access, hiking and other recreational uses.
The grade control structure will reduce erosion in the Las Vegas Wash to protect the bridge's stability. It also will reduce sediment transported from erosion in the wash into Lake Mead, as well as protect Lake Las Vegas Dam and outlet works.
Emergency Aid seeks volunteers to work in office
Emergency Aid of Boulder City is seeking volunteers from 9-11:45 a.m. Monday through Friday. Volunteers are needed to work in the office, help clients or help with small office-type projects. The ability to work on a computer would be beneficial.
Emergency Aid is housed at the Department of Water and Power Building, 600 Nevada Way.
Emergency Aid is an all-volunteer organization.
Writers group meets every Thursday at library
The Boulder City Writers Group meets from 7-8:20 p.m. each Thursday in the community room at Boulder City Library, 701 Adams Blvd.
Writers of all levels are welcome to attend to learn more about writing and receive feedback on their work.
Membership is free.
For more information, email jenballif@gmail.com.
American Legion breakfast served Thursday mornings
All veterans and their families are invited to the American Legion's varied menu breakfast from 7-9 a.m. Thursdays at the American Legion Hall, 508 California Way, between Boulder Bowl and Grace Christian Academy.
Legionnaires and eligible veterans are invited to the American Legion meeting at 7 p.m. the first Tuesday of the month at the hall.
Call Cmdr. Wayne Curtis at 702-293-6622 for more information.
Group helps family of those with breathing problems
Area residents are invited to attend the Friends and Family of Chronic Obstructive Pulmonary Disease support group. The group meets at 10 a.m. the third Wednesday of each month at the Senior Center, 813 Arizona St.
Bruce Borchard of Vital Care leads the group, which explores ways for better living with COPD, asthma and emphysema. It is sanctioned by the Better Breathers and American Lung Association.
Walking group meets at Veterans Park
Boulder City United Methodist Fellowship has a walking group that meets at 8 a.m. Monday, Wednesday and Friday at Veterans' Memorial Park, 1650 Buchanan Blvd. Group members walk 30 minutes before they begin their day. Everyone is invited to come out and improve their health and make new friends. They meet at the duck pond next to Pratte Field. For more information, contact the Rev. Sandy Johnson at 702-293-9240 or email sandy_L_johnson@hotmail.com.
Association of University Women local branch to meet
The Boulder City Branch of American Association of University Women meets at 7 p.m. the third Monday of each month in the Boulder Dam Hotel, 1305 Arizona St.
Meetings are open to the public and held in the Gene Segerblom meeting room.