November 8, 2017 - 3:39 pm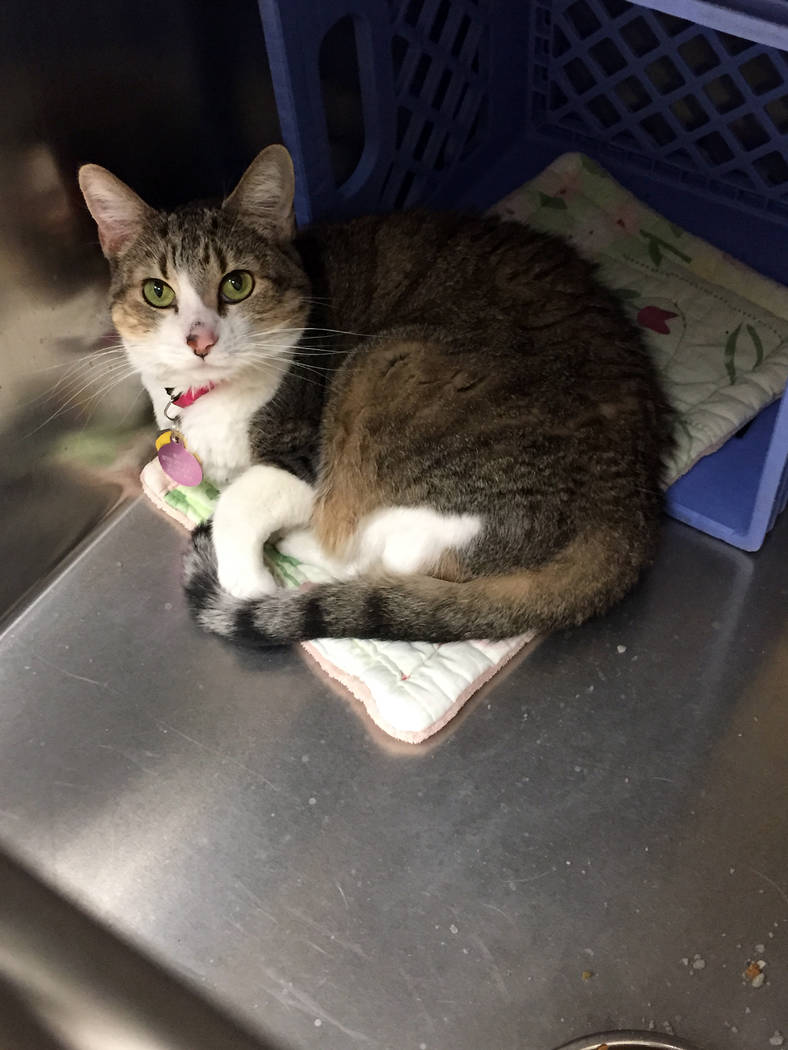 Councilman to be featured at Democratic club
Councilman Kiernan McManus will speak about historic preservation and other local government issues when he addresses the Boulder City Democratic Club at its meeting at 6:30 p.m. tonight, Nov. 9. The meeting will be held at the Boulder City Library, 701 Adams Blvd.
All interested people are welcome to attend. For more information, contact the club at 702-530-6604 or bouldercitydemocraticclub@gmail.com.
Group to hear about a program that trains service dogs
Boulder City Republican Women will hold its monthly luncheon meeting Nov. 16 at the Railroad Pass, 2800 S. Boulder Highway, Henderson. The meeting begins at 11:45 a.m., with doors opening at 11 a.m.
The guest speaker will be Stephanie Gerken, founder of Michael's Angel Paws, a nonprofit organization that trains service dogs and is community partners with the 22 Warriors Foundation and Vietnam Veterans of America.
Cost of the luncheon is $21. Reservations are required and must be made by noon today. For reservations or more information, call 702-393-1228 or email bcgop@yahoo.com.
Retired public employees to meet
The Boulder City Chapter of the Retired Public Employees of Nevada will meet at 11 a.m. today at The Homestead at Boulder City, 1401 Medical Park Drive.
The guest speaker will be Tanya Vece, a columnist for the Boulder City Review.
Members will go to a local restaurant for a no-host lunch after the meeting.
For more information, contact Bernard at bernardpaolini@cox.net or call 702-294-0636.
Farmers market to debut Saturday
A new farmers market makes its debut this weekend in the parking lot near Chilly Jilly'z in the Boulder Dam Plaza at the western edge of town.
The market will feature about 10 vendors and be held from 10 a.m. to 2 p.m. Saturday and Sunday, Nov. 11 and 12. Produce, honey and candles will be among the items sold at the market.
It will be held year-round.
Scouts seeking food donations to benefit Emergency Aid
Boulder City Venture Scouts, Scout Troops and Cub Scout Packs with Boy Scouts of America will be dropping off yellow food donation bags on Saturday, Nov. 11, at homes in Boulder City for non-perishable food items to benefit Emergency Aid of Boulder City.
The scouts will come back around on Saturday, Nov. 18, to pick up donated items. Residents should leave the bags on their porch or driveway. It's OK if there are more donations than what the bag can hold. The goal is to fill Emergency Aid's pantry before Thanksgiving Any questions can be directed to Brent Solberg with Troop 7 at BCBrent@live.com.
Bake sale planned in town
Beta Sigma Phi is holding its annual bake sale on Friday, Nov. 17, outside the Boulder Dam Credit Union at 530 Avenue G. The sale starts at 9 a.m. and will go until all the baked goods are sold. All of the profits go to service projects within the community.
Library activities planned
The Boulder City Library has several activities planned for the coming week, including the book club, at 9 a.m. today.