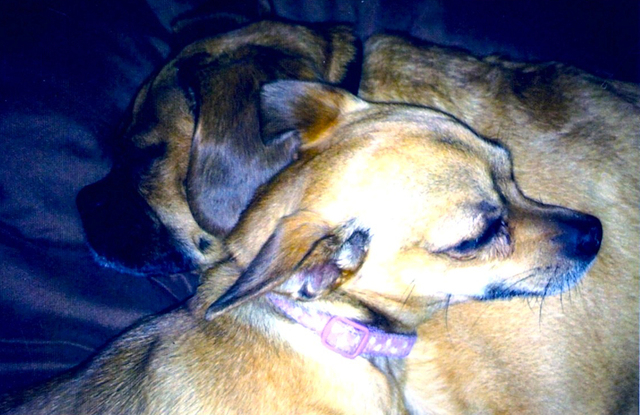 Teens invited to March Madness gathering
Teens from age 11 to 17 are invited to mark March Madness during an evening of friendship, music and food from 7-10 p.m. Saturday in the gym at ABC park, 801 Adams Blvd. The event is sponsored by the Generations Project and funded through the Nevada Community Prevention Coalition.
Those attending are encouraged to wear attire from their favorite college or professional basketball team.
The event is free.
For additional information, contact Kevin Hawkins at generationhawk@outlook.com or Rose Ann Miele at roseann.miele@nv-cpc.org.
Gospel concert Sunday at Bethany Baptist
Bethany Baptist Church will present the gospel group Beyond the Ashes at 6 p.m. Sunday at the church, 210 Wyoming St.
The group has received the 2011 Breakthrough Artist of the Year award at the Absolutely Gospel Music Awards in Tennessee. Additionally, it has been seen on the Daystar television network and the Gaither Homecoming.
There is no cost to attend, but a freewill offering will be taken.
Sons of Norway to hear of Scandinavian history
Boulder City/Henderson Sons of Norway Desert Troll Lodge will have a potluck dinner at 6:30 p.m. Wednesday at the multiuse building, 1202 Sixth St.
Three members will present reports on Scandinavian history and culture.
For more information, call 702-338-4918.
Lutheran church holding weekly Lenten services
Members of the community are invited to Lenten services at Christ Lutheran Church, 1401 Fifth St. Services are at 11 a.m. and 7 p.m. Wednesdays.
Theme of this year's services is the body of Christ.
A soup supper is offered at 5:30 p.m. before the evening service.
For additional information, call the church office at 702-293-4332.
Republic Women to hear judicial candidates at lunch
Boulder City Republican Women will meet at 11:30 a.m. March 20 in the conference room at Railroad Pass Casino, 2800 S. Boulder Highway, Henderson. A number of judicial candidates for Clark County Family and District courts will speak and be available for questions during the luncheon.
All interested persons are invited. Cost of the luncheon is $20. Reservations are requested and should be made by March 15 by calling 702-393-1228 or emailing bcgop@yahoo.com.
Art guild's First Thursday artist talk tonight
Boulder City Art Guild and Gallery will present its First Thursday Artist's Talk at 6:30 tonight at the gallery inside the Boulder Dam Hotel, 1305 Arizona St.
The session is free and open to all.
Trinkets and Treasures sale planned by club
The Community Club will have its Trinkets and Treasures sale at 12:30 p.m. March 27 in the multiuse building at Broadbent Park, 1301 Fifth St. A potluck luncheon is planned.
For reservations, call Beverly Parry at 702-293-7623 after 1 p.m.
Health care meetings explain Affordable Care Act
Boulder City Library and CARE NV will host a meeting March 14 at the library, 701 Adams Blvd., to assist residents with understanding and signing up for health care under the Affordable Care Act or Obamacare. The visits are scheduled by appointment; call 702-836-9033 to make an appointment.
Area artists will open studios for visits
The Desert Sculptors, a local nonprofit organization, is holding a fundraising tour of artists' studios from 10 a.m. to 4 p.m. March 29.
Sculptors participating in the event are opening their workshops to the public for the first time. Attendees will have the opportunity to see works in progress and techniques such as bronze pouring, marble and stone carving and metal work.
Many of the participating artists have pieces on display in Boulder City's Reflection Park and in the downtown area through the city's Public Art Scape project.
There will be demonstrations, a chance to talk to the artists and pieces of art for sale.
It is a self-guided tour and participants will be given maps to the studios in Boulder City, Henderson and Las Vegas.
Tickets are $20 each.
For tickets or more information, call 702-501-9219.
Library schedules variety of activities, events
Boulder City Library, 701 Adams Blvd., has several activities planned for the coming weeks. These include:
n Tech class, Facebook: 6:30 p.m. Tuesday. Learn the basics of Facebook including creating an account, using your time line and privacy control. The course is limited to five people. Reservations are required.
n Craft hour: 10-11 a.m. Wednesday
n Movie: 6 p.m. Wednesday. "Red" will be shown. Those attending are encouraged to bring snacks, beverages and comfortable seating.
n Magic Tree House book club: 3:30-4:30 p.m. March 14 in the board room for children 6-11. "Revolutionary War on Wednesday" will be the featured book.
n Movie: 3 p.m. March 18. "The Maltese Falcon" will be shown. Those attending are encouraged to bring snacks, beverages and comfortable seating.
n Craft hour: 1o a.m. March 19.
n Family story time: 6-7 p.m. March 19 in the community room. There will be science, crafts, games, Legos and stories.
n Craft, bookend painting: 6:30 p.m. March 20. A supply list is available or you can purchase a supply kits. Reservations are required at least 48 hours in advance.
Call 702-293-1281 for details, reservations or more information.
Alumni sought for softball game fundraiser
Former Boulder City High School softball players are invited to participate in the first alumni vs. varsity seven-inning softball game. It will be played at 5 p.m. April 5 at Bravo Softball Field.
"I would like to start this tradition with our program and it should be a fun event, playing the game we love and reconnecting with old teammates and making new ones," said Angelica Moorhead, head softball coach at the high school.
Registration is requested by March 21. Alumni players will receive a team T-shirt.
Additionally, the game will be a fundraiser for the Eagles softball program. Tickets for a prize drawing are being sold for $1 each, with the grand prize a 42-inch flat-screen TV.
For more information, contact Moorhead at awmoorhead@embarqmail.com or call 702-499-2829.
Applications available for community garage sale
Applications are available at the Boulder City Chamber of Commerce, 465 Nevada Way, for the annual community garage sale that will be held in conjunction with a Volkswagen car show April 5 at Bicentennial Park, 400 Colorado St.
Residents and businesses may sell items other than food or drink at the sale.
The sale will be from 8 a.m. to 1 p.m. and the car show is scheduled from 8 a.m. to 3 p.m.
For more information about the garage sale, call 702-812-6449 or email cscsgate23@gmail.com.
Talented residents sought for show
Local residents are invited to audition for the annual BC's Got Talent show, which will be May 17.
Applications to audition are available at the Chamber of Commerce office, 465 Nevada Way. Auditions will be from 9 a.m. to noon April 5.
Call 702-812-6449 or email cscsgate23@gmail.com for more information.
Vendors sought for 10th annual barbecue event
Applications are available online for those seeking to become vendors at the 10th annual Best Dam Barbecue challenge, which will be May 23 and 24 in Bicentennial Park, 400 Colorado St.
The annual event, presented by the Rotary Club of Boulder City, will feature Kansas City Barbeque Society-sanctioned competition in beef, chicken, pork and brisket.
Visit www.bestdambarbecue.com for additional information about the festival or a vendor application.
Activities for children sought for annual Damboree
Organizers of the city's Damboree celebration, held annually on July 4, are seeking nonprofit organizations to offer activities for children such as face painting and games.
The festivities will be in Broadbent Park after the parade ends until 3 p.m.
At 4 p.m. Veterans Memorial Park will be the site of activities. For-profit vendors are sought to present games and offer food.
Call 702-812-6449 or email cscsgate23@gmail.com for more information.
Language class for young children offered
Boulder City Parks and Recreation is offering a Language for Tots class that will introduce youngsters ages 3 to 5 to Spanish, German, Italian and French.
It will be offered 11:30 a.m. to 12:15 p.m. Wednesdays in March, April and May at the recreation center and in June and July at the ABC Park administration building.
Cost for the program is $32 per month.
Instructor Beatrice Werner teaches at CSN and has a master of arts degree from the School of Languages of Middlebury College. She speaks five languages and has taught people of all ages.
According to Werner, introducing young children to multiple languages offers a variety of benefits and change change the way their brains are structured by forming connections that otherwise would not be found. Studies have shown that children who have studied a second language do better in seemingly unrelated areas such as math and logic.
For more information, call the recreation department at 702-293-9256.
Registration underway at Grace Christian Academy
Registration for the 2014-15 school year at Grace Christian Academy is underway in the school office.
A $140 nonrefundable registration fee as well as a copy of the child's birth certificate and immunization record are required.
Half-day and full-day kindergarten classes are offered.
The complement the school's core curriculum, specialty classes include art, physical education, music, music theory, explorations, and technology classes.
Grace Christian Academy, a ministry of Grace Community Church, is at 513 California Ave.
For more information or to schedule a tour, call the office at 702-293-3536 or visit www.gracechristianacademybc.org.
Support groups help with memory loss, dementia
The Homestead at Boulder City is offering its Alzheimer's support group, memory loss support group and dementia workshops on the third Thursday of each month. The groups will meet in library at The Homestead, 1401 Medical Park Drive.
The Alzheimer's group meets from 11:30 a.m. to 12:30 p.m.; the memory loss group meets from 1-2 p.m.
There is no cost for these workshops and refreshments will be served. Those attending are welcome to bring a loved one, who will be cared for during the meeting.
Writers group meets every Thursday at library
The Boulder City Writers Group meets from 7-8:20 p.m. each Thursday in the community room at Boulder City Library, 701 Adams Blvd.
Writers of all levels are welcome to learn more about writing and receive feedback on their work.
Membership is free.
For more information, email jenballif@gmail.com.
American Legion breakfast served Thursday mornings
All veterans and their families are invited to the American Legion's varied menu breakfast from 7-9 a.m. Thursdays at the American Legion Hall, 508 California Way, between Boulder Bowl and Grace Christian Academy.
Legionnaires and eligible veterans are invited to the American Legion meeting at 7 p.m. the first Tuesday of the month at the hall.
Call Cmdr. Wayne Curtis at 702-293-6622 for more information.
Support group helps family of those with breathing problems
Area residents are invited to attend the Friends and Family of Chronic Obstructive Pulmonary Disease support group. The group meets at 10 a.m. the third Wednesday of each month at the Senior Center, 823 Arizona St.
Bruce Borchard of Vital Care leads the group, which explores ways for better living with COPD, asthma and emphysema. It is sanctioned by the Better Breathers and American Lung Association.
Parts of park's Wetland Trail to close temporarily
Portions of Wetland Trail in Lake Mead National Recreation Area will be temporarily closed through June 30 during the construction of a grade control structure in the Lower Las Vegas Wash.
The trail head and parking area on Northshore Road along with adjacent areas will be closed to access, hiking and other recreational uses.
The grade control structure will reduce erosion in the Las Vegas Wash to protect the stability of the bridge. It also will reduce sediment transported from erosion in the wash into Lake Mead, as well as protect Lake Las Vegas Dam and outlet works.
Funding for this nearly $2.5 million project is provided by the Southern Nevada Public Land Management Act. The contractor is Wadley Construction Inc. of Las Vegas.
The National Park Service regrets any inconvenience this temporary closure may cause.
Fitness classes for children offered at recreation center
The Boulder City Parks and Recreation Department offers a variety of fitness classes for children, including Zumbatomics, jujitsu, tennis, belly dancing and Mindful Yoga for kids.
For more information on these or any of classes, call the recreation department office at 702-293-9256 or visit www.bcnv.org.
Walking group meets at Veterans Park
Boulder City United Methodist Fellowship has a walking group that meets at 8 a.m. Monday, Wednesday and Friday at Veterans Memorial Park, 1650 Buchanan Blvd. Group members walk 30 minutes before they begin their day. Everyone is invited to come out and improve their health and make new friends. They meet at the duck pond next to Pratte Field. For more information, contact the Rev. Sandy Johnson at 702-293-9240 or email sandy_L_johnson@hotmail.com.
Emergency Aid needs help
Emergency Aid of Boulder City is seeking donations. The nonprofit organization's funding is used throughout the year to provide utility and rental assistance to those in need. For more information or to donate, call 702-300-6187.
Association of University Women local branch to meet
The Boulder City Branch of American Association of University Women meets at 7 p.m. the third Monday of each month in the Boulder Dam Hotel, 1305 Arizona St.
Meetings are open to the public and held in the Gene Segerblom meeting room.
For additional information, leave a message at 702-294-42047 and your call will be returned as soon as possible.
Nomination sought for state's senior of year
The search for Nevada's Senior Citizen of the Year is underway.
The National Silver Haired Congress Nevada Delegation, in partnership with the Aging Services Directors Organization, established the award last year.
Frank Pati, a 76-year-old Mesquite resident, was honored by Governor Brian Sandoval and the Congressional delegation as the first recipient.
The competition is open to all those who are age 60 and older and have lived in Nevada for five years. The nomination guidelines and forms are available at www.nevshc.org.
The deadline for nominations is March 31. The award will be presented in May.