October 26, 2016 - 2:44 pm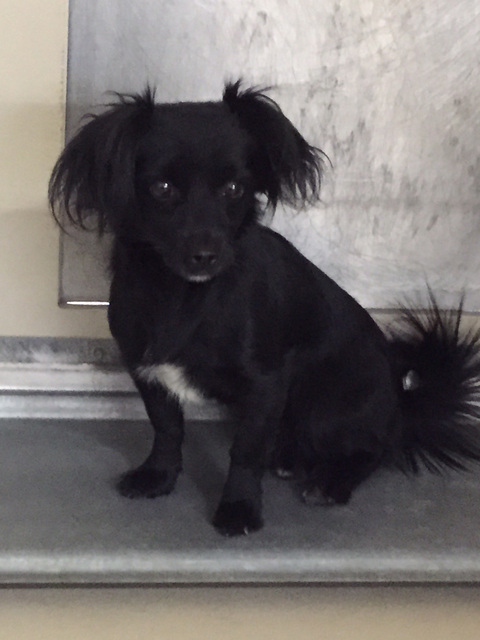 Art exhibit to raise awareness of domestic violence
S.A.F.E. House, a Henderson-based nonprofit agency that aims to end domestic violence and provides services to those in need, will present a free art exhibit and open house from noon to 3 p.m. Saturday at the Boulder City Library, 701 Adams Blvd.
Part of the agency's observance of Domestic Violence Awareness Month, the exhibit will feature art by survivors of domestic violence as well as pieces from staff members.
For more information, visit www.safehousenv.org.
Community Club plans potluck luncheon
Members of the Boulder City Community Club will gather for a potluck luncheon at 12:30 p.m. today in the Multiuse Building, 1204 Sixth St.
Ann Inabnitt, supervisor of the Boulder City Animal Shelter, will be the guest speaker. Additionally, committee assignments for the upcoming Doodlebug Bazaar will be made.
For more information or reservations, call Beverly Parry at 702-293-7623 after 1 p.m.
Pizza story session on tap at library
Boulder City Library, 701 Adams Blvd., has scheduled a pizza story time for 3:30 p.m. today in the community room. Join Pizza Hut for stories and pizza, as well as the opportunity to learn about the First Book program.
Note: The library will be closed Friday for the Nevada Day observance.
Call 702-293-1281 for details, reservations or more information.
Senior center hosting family Halloween event
The Senior Center of Boulder City will present its second annual Halloween Family Fun Night for the community Friday. Festivities will begin at 4:30 p.m.
The event will including a costume contest, games, dancing, trick or treat bag contest, music and raffle.
Food and drinks will be available, including a pizza and drink combination for $1.50 and cupcakes for 50 cents.
Raffle tickets will be sold for 25 cents or five for $1.
The senior center is at 813 Arizona St.
Baptist church hosting Family Fun Fest
Bethany Baptist Church will present its third annual Free Family Fun Fest on Friday at the church, 210 Wyoming St. Scheduled from 5:30-8:30 p.m., the festival will feature carnival-style games, food, music, activities and candy.
All are welcome to attend.
Train museum presents 'Halloween Express'
The Nevada Southern Railway will present its ninth annual Halloween Express on Saturday and Sunday at the Nevada State Railroad Museum.
The festivities will include a scavenger hunt, games, face painting, a pumpkin patch and train rides.
Trains, which will be decorated for the holiday, depart at 10 and 11:30 a.m., and 1 and 2:30 p.m. Fares are $10 for those 12 and older, $5 for children 4-11, and free for children 3 and younger. Advanced ticket purchase is not required.
Children in costume will ride for free.
Lake Mead site of Halloween activities
Lake Mead National Recreation Area has a variety of special events happening in the coming week.
These include:
n Evening hike, "Scary, Scary Nights Hike," 6-8 p.m. Saturday. Join a ranger for a Halloween-inspired, three-mile hike along the Historic Railroad Trail. Reservations suggested.
n Ranger program, Halloween fun, 10 a.m.- 2 p.m. Sunday at the Alan Bible Visitor Center, 10 Lakeshore Road. Participants will make desert animal masks and other activities. Costumes are welcome.
n Halloween dinner cruise, Sunday. Lake Mead Cruises is hosting a wicked waters Halloween masquerade dinner cruise. The two-hour excursion aboard the Desert Princess paddle-wheeler will include a multicourse meal and a costume contest. For information or reservations call 866-292-9191.
Homestead breakfast to benefit Emergency Aid
The Homestead at Boulder City will host its annual country breakfast to benefit Emergency Aid of Boulder City on Saturday.
From 8-10 a.m., a breakfast of biscuits and gravy, eggs, juice and coffee will be served. A suggested donation of $3 or two cans of nonperishable food is requested.
Reservations are not necessary and all are welcome to attend. Each attendee will be entered into a raffle to win a pair of Blue Man Group tickets.
The Homestead is at 1401 Medical Park Drive.
For more information, contact Tanya Vece in admissions/marketing at 702-294-8720 or tvece@voa.org.
Rotary to present evening of wine, painting
Rotary Club of Boulder City will present A Wine and Canvas Evening on Tuesday at the Senior Center of Boulder City, 813 Arizona St.
The event, scheduled to start at 6 p.m., will provide participants the opportunity to paint a picture while enjoying wine, appetizers and fellowship. All supplies will be provided.
The cost is $50 per person or $90 a couple.
Reservations are required and payment is due when reservations are made. Space is limited.
Checks can be send to BC Rotary, attention Reservations, P.O. Box 60924, Boulder City, Nevada, 89006.
Landscape design topic for garden club speaker
Members of Boulder City Garden Club will meet at 6:15 p.m. Wednesday at the Boulder City Library, 701 Adams Blvd. Guest speaker will be Richard Hadland, who will discuss "Landscape Design using Drought-tolerant Plants."
Tea and cookies will start the evening's session.
All are welcome to attend.
Elks Lodge offers bingo Sunday
Boulder City Elks Lodge, No. 1682, invites the community to join its Sunday bingo sessions at the lodge, 1217 Nevada Highway.
Doors open at 2:30 p.m. and games begin at 3 p.m. Each session includes 11 games, including a coverall.
Bingo costs $10 per pack, which includes three cards per game. Seventy percent of the funds are returned to players, with 30 percent donated to the Elks' charity account to help the community.
United Methodist Church hosts pumpkin patch
Boulder City United Methodist Church is operating a pumpkin patch as a fundraiser for the nonprofit's ministries in the city.
The pumpkin patch will be at 812 Arizona St., at the corner of Utah Street. It continues through Oct. 31. Hours will be noon to 8 p.m. Monday through Friday, 10 a.m. to 8 p.m. Saturday, and 2-8 p.m. Sunday.
In addition to selling pumpkins and other fall items, there will be story times for children at 2 p.m. weekdays and at 11 a.m. and 2 p.m. Saturdays.
For more information, contact the church at 702-293-7240.
Local dogs star in See Spot Run's calendar
See Spot Run has put the spotlight on local dogs in its 2017 calendar, which is now available.
The 13-month calendar shows dogs having fun at the dog park within Veterans' Memorial Park. It is available at Southwest Diner, 761 Nevada Highway; Chilly Jilly'z, 1680 Nevada Highway; Mom's Hot Dogs, 1629½ Nevada Highway; and Pawsatively Grooming, 1244 Wyoming St. Occasionally, it can be purchased in front of Boulder Dam Credit Union, 530 Avenue G.
The calendar also can be purchased by calling 702-539-7526.
A donation of $15 is being asked for the calendar, with all proceeds benefiting the nonprofit dog park.
Group offers aid to deal with grief
A group to help area residents deal with grief effectively meets at 1 p.m. on the second and fourth Thursday of each month at the Senior Center of Boulder City, 813 Arizona St. After a summer hiatus, the meetings will resume Nov. 10.
"Together we learn how to manage grief effectively, and we find comfort in knowing we are not alone," said the Rev. Sandy Johnson of Boulder City United Methodist Church, who created the group. "Sometimes our greatest support comes from others who are experiencing similar feelings, and we also find our own therapeutic healing in helping and sharing with others."
Member Amy Peterson is co-facilitating the group.
For additional information, call Peterson at 702-294-0323.
Art guild puts fall, winter on display
Members of Boulder City Art Guild have several exhibits of their work around the city.
In their gallery inside the Boulder Dam Hotel, the works of Lynda Whitehair are being showcased this month. Her exhibit, "Arts and Crafts," includes drawings, weavings and ceramics.
They are displaying autumn- and winter-themed pieces at their Art from the Heart exhibit at Boulder City Hospital, 901 Adams Blvd. More than 30 pieces of work are on display and the exhibit continues through the end of the year. All pieces are for sale and can be purchased at the guild's gallery.
Members also have created an exhibit, "The Old West," at the Hoover Dam Lodge, which will remain on display through the end of the year. The exhibit features about 40 pieces of art. The resort is at 18000 U.S. Highway 93.
For more information, call the art guild at 702-293-2138.
Business owners invited to 'Meet and Eat'
A new group for business owners has formed in Boulder City. The Boulder City Meet and Eat offers area entrepreneurs the opportunity to network during a casual lunch on the first Wednesday of each month.
Participants gather at noon at the Boulder Dam Hotel, 1305 Arizona St.
Organizers say the session allows business owners to grab a bite to eat and exchange business cards in a casual, friendly environment.
PFLAG sets meeting for Nov. 10
PFLAG, formerly Parents and Friends of Lesbians and Gays, will meet at 7 p.m. Nov. 10. at Boulder City Library, 701 Adams Blvd. The meeting is a change from its regular second Tuesday of the month session because of a conflict for the meeting space.
The group offers discussion centered on education, advocacy and mutual support to discuss family issues with others who have experienced sexual-orientation issues. Those who attend are straight and gay.
The group sponsors a hotline at 702-241-4050 or can be reached by email at pflagofbouldercity@gmail.com.
For additional information, contact Terry McClain at the number above or at tmcclain44@bouldercityumc.com.
Tricky Tray raises funds for classrooms
Boulder City Community Education Advisory Board will presents its annual Tricky Tray fundraiser Nov. 9 in the gym at Boulder City High School, 1101 Fifth St.
Classes from all of the schools in Boulder City will create themed baskets, as do several area businesses. Generally, there are between 60 and 100 baskets available for purchase.
Ticket sales will begin at 5:30 and the basket drawings will start at 7 p.m.
Proceeds from the fundraiser benefit the Public Education Foundation of the Clark County School District are used used to provide grants to teachers to purchase instructional items they would otherwise not be able to get.
For more information, contact Barbara Agostini at 702-799-8200, ext. 4065.