December 2, 2015 - 4:04 pm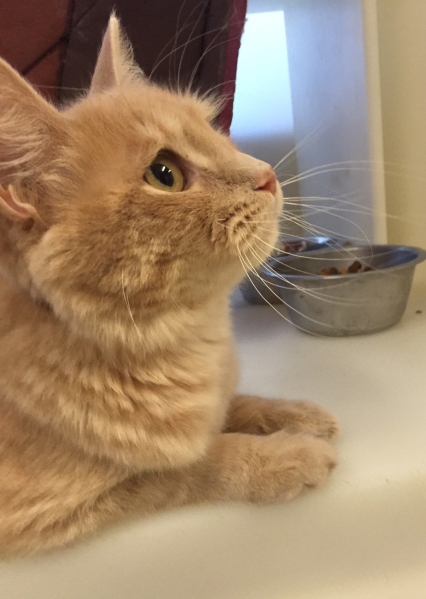 Club to sell Doodlebug raffle tickets
Members of the Boulder City Community Club will be selling tickets for its raffle featuring prizes donated by those participating in the 41st annual Doodlebug Bazaar today and Friday outside the Boulder Dam Credit Union, 530 Avenue G.
Raffle tickets also will be sold during the craft bazaar, scheduled from 9 a.m. to 4 p.m. Saturday at the Boulder City Parks and Recreation Center, 900 Arizona St.
Admission to the bazaar, which features more than 130 vendors, is free.
Proceeds from the raffle ticket sales and bazaar are used by the club to support community organizations, events and activities.
P.E.O. plans holiday bazaar
The Philanthropic Education Organization, Chapter K of Boulder City, will present its 41st annual Holiday Bazaar from 8 a.m. to 4 p.m. Saturday at St. Christopher's Episcopal Church, 812 Arizona St.
The sale will feature baked goods, craft items, a silent auction and raffle prizes.
All proceeds benefit the group's educational programs and scholarships.
For more information, call 702-293-7454.
Republican women to install officers
The Boulder City Republican Woman's Club will hold its monthly meet Dec. 10 in the banquet room of the Railroad Pass Hotel and Casino, 2800 S. Boulder Highway, Henderson.
New officers will be installed during the luncheon event, which is set to begin at 11:45 a.m. Also, radio personality Heidi Harris will sing Christmas carols.
Cost is $21 per person. Reservations are required and must be made by today.
For reservations or more information, call 702-393-1228 or email bcgop@yahoo.com.
Lend A Hand drawing to award sightseeing tours
Lend a Hand is offering area resident the chance to win a sightseeing tour through its fundraising raffle. Two trips to the Grand Canyon and a tour of the Las Vegas Strip will be awarded.
The tours are an airplane tour of the Lake Mead, Hoover Dam and the Grand Canyon's South Rim provided by Grand Canyon Airlines; a helicopter tour of the Lake Mead, Hoover Dam and the Grand Canyon provided by Serenity Helicopters; and a night tour of the Las Vegas Strip provided by 5 Star Grand Canyon Helicopter.
Each tour is for two people.
Tickets are $5 each and will be sold through Friday.
Tickets are available at the Lend A Hand office, 400 Utah St., Boulder City Chamber of Commerce, 465 Nevada Way, and on Mondays and Fridays in front of Boulder Dam Credit Union, 530 Avenue G.
All proceeds will benefit the nonprofit organization that aids senior citizens and disabled residents.
The winners will be announced Saturday at the Santa's Electric Light Parade. They do not need to be present
Class for pet owners to focus on anxiety
Professional Pet Room & Groom is offering a series of talks about responsible pet ownership. The first, dealing with anxiety, will be presented at 3 p.m. Sunday at the business, 707 Canyon Road, Suite 105a.
Each session will begin with a short video presentation, followed by a discussion. They should last about 1½ hours.
There is no cost to participate, but each person is asked to bring a donation of pet food for See Spot Run's holiday food drive for Emergency Aid of Boulder City.
For more information, call 702-294-3111.
Dog obedience class begins Monday
Boulder City Parks and Recreation Department is offering a six-week dog obedience class on Monday nights in the Multiuse Building, 1204 Sixth St. It will begin Monday.
The class, to be taught by Kathy Bethke, will be held from 7 to 8:15 p.m. and is open to those 10 and older, though youths 10-14 must have an adult with them in the class.
Participants will learn how to use positive reinforcement to teach the five basic obedience commands: sit, stay, down, come and place.
Dogs should not be brought to the first session.
The cost is $50.
Another session is scheduled to begin Jan. 18.
For more information or to register, call the department at 702-293-9256.
Grace's women's group to hold Christmas Tea
The Grace Community Church Women's Association will hold its Christmas Tea at 1:30 p.m. Wednesday at the church, 1150 Wyoming St.
The Green Valley Madrigal Singers will perform in the church sanctuary. They will present sacred Christmas music. Afterward, they will move downstairs to the church's dining room, where they will sing secular Christmas music and share tea and treats with those attending.
All are welcome to attend. Admission is free.
For more information, call Linda Graham at 702-278-6603.
Activities for teens, children on tap at library
Boulder City Library, 701 Adams Blvd., has several activities planned for the coming weeks. These include:
* Science Exploration Club, 3:30 p.m. Friday in the community room. Explore science through stories, experiments and crafts. For children 3-6.
* Teen Advisory Group meeting, 7 p.m. Monday in the community room. Open to those 12-18, the group offers advice on activities, programs and materials in the youth services department.
* Children's craft hour, 10 a.m. Wednesday in the community room.
* Teen time, 2:30 p.m. Wednesday in the community room. Those 12 and older are invited to come play games, work on homework or just hang out.
* Teen holiday craft and movie, 3 p.m. Dec. 10 in the community room. For those 13 and older. Advance registration required.
* Teen and adult craft, 1 p.m. Dec. 12 in the community room. Participants will learn how to make a calendar wheel. Advance registration and a $5 refundable deposit are required by 8:30 p.m. Dec. 10.
Call 702-293-1281 for details, reservations or more information.
Democrats to hear from Clinton, Sanders campaigns
The Boulder City Democratic Club will meet at 6:30 p.m. Dec. 10 at the Boulder City Library, 701 Adams Blvd.
Field organizers for the presidential campaigns of Bernie Sanders and Hillary Clinton will speak about the efforts of their candidates. A representative of Nevadans for Background Checks also will speak about the initiative to be voted on next year.
All interested people are welcome to attend. Contact the club at 702-530-6604 or bouldercitydemocraticclub@gmail.com with any questions.
Retired Public Employees to hear columnist
The Boulder City Chapter of the Retired Public Employees of Nevada will have its monthly meeting at 11 a.m. Dec. 10 at The Homestead of Boulder City, 1401 Medical Park Drive.
Guest speaker will be Jane Ann Morrison, a columnist with the Las Vegas Review-Journal.
Members will have lunch afterward.
Reservations are requested. For reservations or more information, call Bernard at 702-294-0636.
See Spot Run collecting pet food for needy
See Spot Run is helping Emergency Aid of Boulder City and is seeking donations of pet food for those in need.
Dry or canned dog and cat food and bird food, as well as cat litter, are among the items needed. All donations must be in their original packaging and be closed and not expired.
A large container for donations will be placed at the nonprofit dog park at Veterans' Memorial Park, 1650 Buchanan Blvd. They will be picked up daily.
Donations will be collected now through Dec. 24.
Additionally, donations can be brought to Professional Pet Room & Groom, 707 Canyon Road.
Blood drive to be held Dec. 10
Area residents are asked to donate blood for the Boulder City community and Boulder City Hospital blood drive. It is scheduled from 1 to 7 p.m. Dec. 10 in the gymnasium at The Church of Jesus Christ of Latter-day Saints, 916 Fifth St.
Appointments can be made online at www.unitedbloodservices.org using the code bouldercity or by calling Lee McDonald at 702-795-8335.
Ugly sweater contest part of wine walk
The Best Dam Wine Walk presented by the Chamber of Commerce continues its series of walks from 4 to 8 p.m. Dec. 12. Those attending are invited to wear their ugliest Christmas sweater; winners will be announced at the end of the evening.
Stop by the Chamber of Commerce at 465 Nevada Way first to get a glass and map of participating locations.
The event is part of Second Saturday, which also includes family-friendly activities such as human foosball, a giant corn hole and entertainment.
Cost of the wine walk is $25 a person or $45 a couple.
Handbell concert rings in the holidays
Boulder City United Methodist Fellowship is hosting a handbell concert at 3 p.m. Dec. 13 at the Senior Center of Boulder City.
Harmony Handbells, which is under the direction of Brad Hendricks, will perform traditional and contemporary Christmas songs and a song celebrating Hanukkah.
Harmony Handbells is a community choir of 12 experienced ringers from throughout the Las Vegas Valley.
The concert is free, but a goodwill offering will be taken.
Red Mountain Choir brings holiday music to stage
Red Mountain Choir will perform "Christmas on Stage" at the Elaine K. Smith Center at 7:30 p.m. Dec. 11 and 12.
The concert will spotlight songs, old and new, from movies, stage plays and George Frideric Handel's "Messiah," which "burst onto the stage" of Musick Hall in Dublin on April 13, 1742.
The Red Mountain Choir, conducted by Lisa Gillespie and accompanied by Ashley Peel, will be joined by select students from King Elementary School, conducted by Lanette Coker.
Joining the choirs will be musicians Adam Hallan on percussion, Tim Thomas on bass, Cory Jones on guitar and Lindsay Sommerhalder on flute.
Tickets are $10 for adults, and free for children and students. They can be purchased at the door or Boulder City Chamber of Commerce, 465 Nevada Way. Children younger than 5 will not be admitted.
Wreath ceremony at veterans' cemetery planned
Area residents are invited to join this year's Wreaths Across America ceremony, set to take place at 9 a.m. Dec. 12 at the Southern Nevada Veterans Memorial Cemetery, 1900 Veterans Memorial Drive.
Organizers expect to place about 1,000 wreaths on the graves at the cemetery. Lt. Gov. Mark Hutchison is scheduled to deliver the keynote address.
Dec. 12 is National Wreaths Across America Day, with events happening nationwide.
For more information, visit www.wreathsacrossamerica.org.