November 18, 2015 - 3:58 pm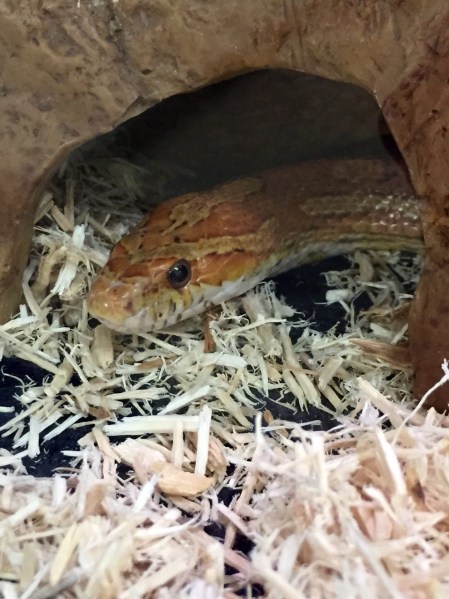 Presidential election topic for Republican women
The Boulder City Republican Woman's Club will hold its monthly luncheon today in the banquet room at Railroad Pass Hotel and Casino, 2800 Boulder Highway in Henderson.
A presidential candidate forum will be held, with representatives from the various campaigns speaking.
Doors will open at 11 a.m. and lunch will begin at 11:45. cost is $21 per person.
For more information call 702-393-1228.
Art guild to hold reception for new show
A reception for Boulder City Art Guild's new exhibit, "Celebrating the Seasons," will be held from 5-8 p.m. Saturday at the guild's gallery inside the Boulder Dam Hotel, 1305 Arizona St.
Works by various artists will be showcased in the exhibit. Light refreshments will be served.
Toastmasters club to meet Wednesday
Bolder Voices, the only Toastmasters group in Boulder City, will meet at noon Wednesday at City Hall, 401 California Ave.
The meetings help participants become more confident speakers and strong leaders, said a club representative.
For more information, visit http://2852298.toastmastersclubs.org/.
See Spot Run collecting pet food for needy
See Spot Run is helping Emergency Aid of Boulder City by seeking donations of pet food for those in need.
Dry or canned dog and cat food and bird food, as well as cat litter are among the items needed. All donations must be in their original packaging and be closed and not expired.
A large container for donations will be placed at the nonprofit dog park at Veterans' Memorial Park, 1650 Buchanan Blvd. They will be picked up daily.
Donations will be collected Nov. 25 through Dec. 24.
Additionally, donations can be brought to Professional Pet Room & Groom, 707 Canyon Road.
Lend a Hand drawing to award sightseeing tours
Lend a Hand is offering area residents the chance to win a sightseeing tour through its fundraising raffle. Two trips to the Grand Canyon and a tour of the Las Vegas Strip will be awarded.
The tours are an airplane tour of the Lake Mead, Hoover Dam and the Grand Canyon's South Rim provided by Grand Canyon Airlines; a helicopter tour of Lake Mead, Hoover Dam and the Grand Canyon provided by Serenity Helicopters; and a night tour of the Las Vegas Strip provided by 5 Star Grand Canyon Helicopter.
Each tour is for two people.
Tickets are $5 each and will be sold through Dec. 4.
Tickets are available at the Lend a Hand office, 400 Utah St.; Boulder City Chamber of Commerce, 465 Nevada Way; and on Mondays and Fridays in front of Boulder Dam Credit Union, 530 Avenue G.
All proceeds will benefit the nonprofit organization that aids senior citizens, handicapped and disabled residents.
The winners will be announced Dec. 5 at the Santa's Electric Light Parade. Winners do not need to be present.
'Carol' presentation tops library's schedule of activities
Boulder City Library, 701 Adams Blvd., has several activities planned for the coming weeks. These include:
— Lego challenge, 3:30 p.m. today in the community room. The session is designed for those 6 and older.
— Movie, 6 p.m. Friday in the community room. "Jurassic World" will be shown. Bring blankets and snacks.
— Recipe exchange: Cookies, 1 p.m. Saturday in the community room. Bring two dozen samples to share and copies of your recipes. Reservations required by 8:30 p.m. today. Turn in a copy of your recipe at the reference desk before noon Friday and staff will make copies for you.
— Duffy Hudson presents: "A Christmas Carol," 11:30 a.m. and 6 p.m. Monday in the community room. Hudson will present his one-man version of the classic Charles Dickens' tale. The presentation is co-sponsored by Copper Mountain Solar. Admission is free.
— Preschool story time, 10 a.m. Tuesday in the board room. For children 3-5 and their caregivers.
— Toddler story time, 10 a.m. Wednesday in the board room. For children younger than 36 months.
Note: The library will close at 5 p.m. Wednesday for Thanksgiving and will be closed Nov. 26.
Call 702-293-1281 for details, reservations or more information.
Myriad special events on tap at Lake Mead
Lake Mead National Recreation Area has a variety of special events happening in the coming weeks. These include:
— Ranger program: "John Wesley Powell — Explorer," 3:30 p.m. Saturday at the Boulder Beach campground amphitheater. Participants will learn about the trip that Powell took down the Colorado River.
— Ranger chat: "Public Lands: Treasures of Southern Nevada," 11:30 a.m. and 1 p.m. Sunday at the Alan Bible Visitor Center, 10 Lakeshore Road. The session will focus the public lands in the nearby area.
Call 702-293-8990 for additional information or to make reservations.
Angel Tree set up at credit union
Emergency Aid of Boulder City's Angel Tree is up at the Boulder Dam Credit Union and full of holiday wish lists.
Each of the tags on the tree are specially prepared for Boulder City children and senior citizens, with the hopes that area residents can help make their holidays a little merrier.
Volunteers will be at a table inside the credit union, 530 Avenue G, to assist with the Angel Tree or answer questions.
Blood drive to be held Dec. 10
Area residents are being asked to donate blood for the Boulder City community and Boulder City Hospital blood drive. It is scheduled from 1-7 p.m. Dec. 10 in the gymnasium at The Church of Jesus Christ of Latter-day Saints, 916 Fifth St.
Appointments can be made online at www.unitedbloodservices.org using the code bouldercity or by calling Lee McDonald at 702-795-8335.
Grace's women's group to hold Christmas Tea
The Grace Community Church Women's Association will hold its Christmas Tea at 1:30 p.m. Dec. 9 at the church, 1150 Wyoming St.
The Green Valley Madrigal Singers will perform in the church sanctuary. They will present sacred Christmas music. Afterward, they will move downstairs to the church's dining room where they will sing secular Christmas music and share tea and treats with those attending.
All are welcome to attend. Admission is free.
For more information, call Linda Graham at 702-278-6603.