Church's Country Store opens Friday morning
October 18, 2017 - 2:50 pm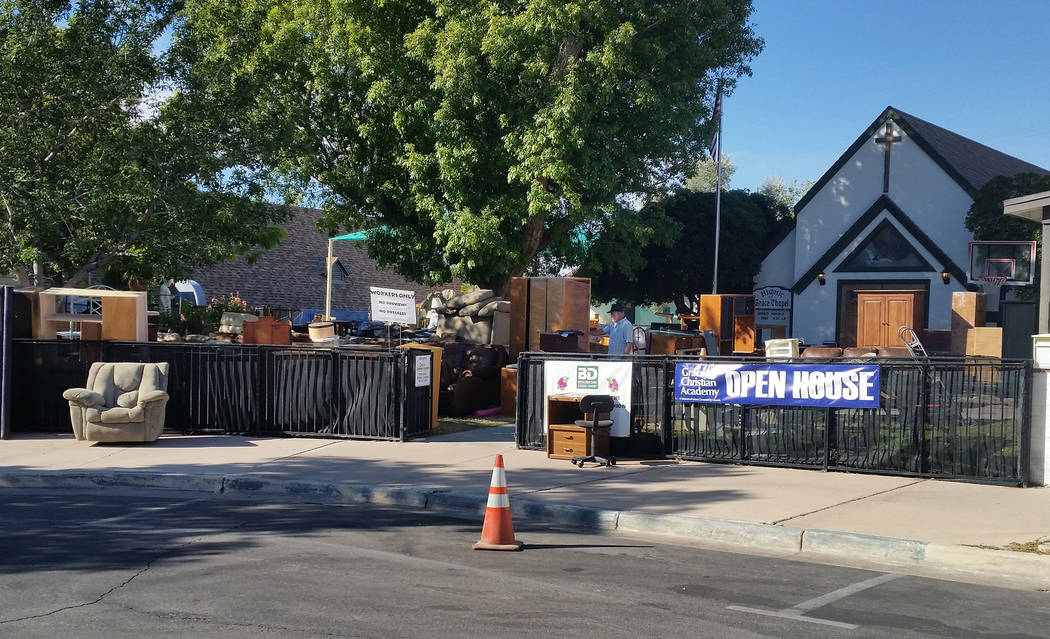 Grace Community Church continues its long-standing tradition Friday and Saturday as it hosts its 70th annual Country Store.
The church, 1150 Wyoming St., is holding its yearly fundraiser from 8 a.m. to 6 p.m. Friday, Oct. 20, and from 8 a.m. to noon Saturday, Oct. 21.
"It's a lot of fun," said Jan Liebhauser, office manager of the church. "We call it a community event because so many people get involved."
The two-day event features used items for sale in 16 departments, which include appliances, clothes, linens, jewelry, shoes, lamps, electronics, tools and furniture.
"Furniture is our biggest seller," Liebhauser said.
The items also include some unique and valuable things.
"We get antiques, some really valuable stuff," she said. "You can find some really good deals. We get stuff that we have no idea what it is."
To house all the items, the church utilizes all of its space as well as the adjacent American Legion building.
At last year's Country Store, Liebhauser said, some guys from Eastern Europe came to the sale and were excited to buy a box of 8-track tapes for their player.
"So you never know what sells or what doesn't," she said. "We hate to throw anything away."
In addition to the used items, Grace Community Church will have a cafe area with baked goods, coffee, chili and hot dogs for sale.
The baked goods include whole pies to buy and take home or single slices to eat there with a cup of coffee. The church and volunteers start setting up for the sale a week in advance; Liebhauser said that people come from Utah, Arizona, California and all over to work and shop. All the churches in Boulder City also send volunteers to help with the sale.
The money raised through the sale goes to Lend A Hand of Boulder City and Emergency Aid of Boulder City. It also helps provide scholarships for students in town and for the church's school, Grace Christian Academy. Grace will also donate the items that do not sell to the Salvation Army and give the group a cash donation.
Contact reporter Celia Shortt Goodyear at cgoodyear@bouldercityreview.com or at 702-586-9401. Follow her on Twitter @csgoodyear.