Center gift shop caters to, helps seniors
November 29, 2017 - 4:09 pm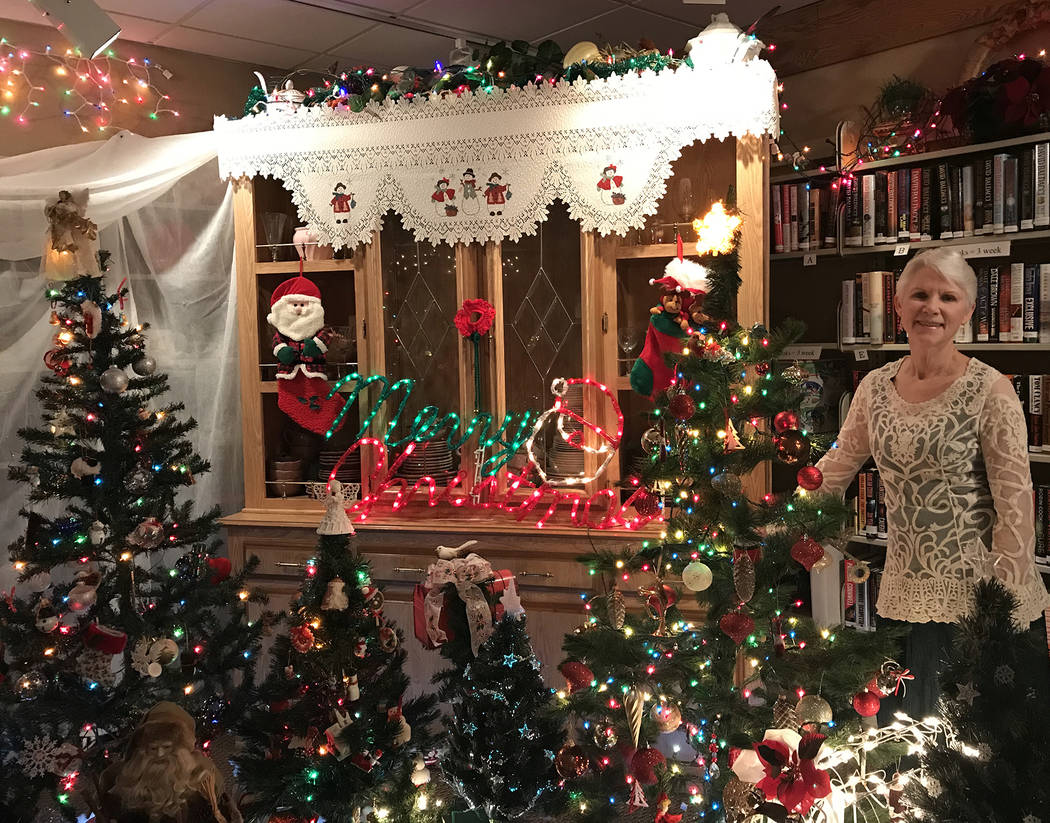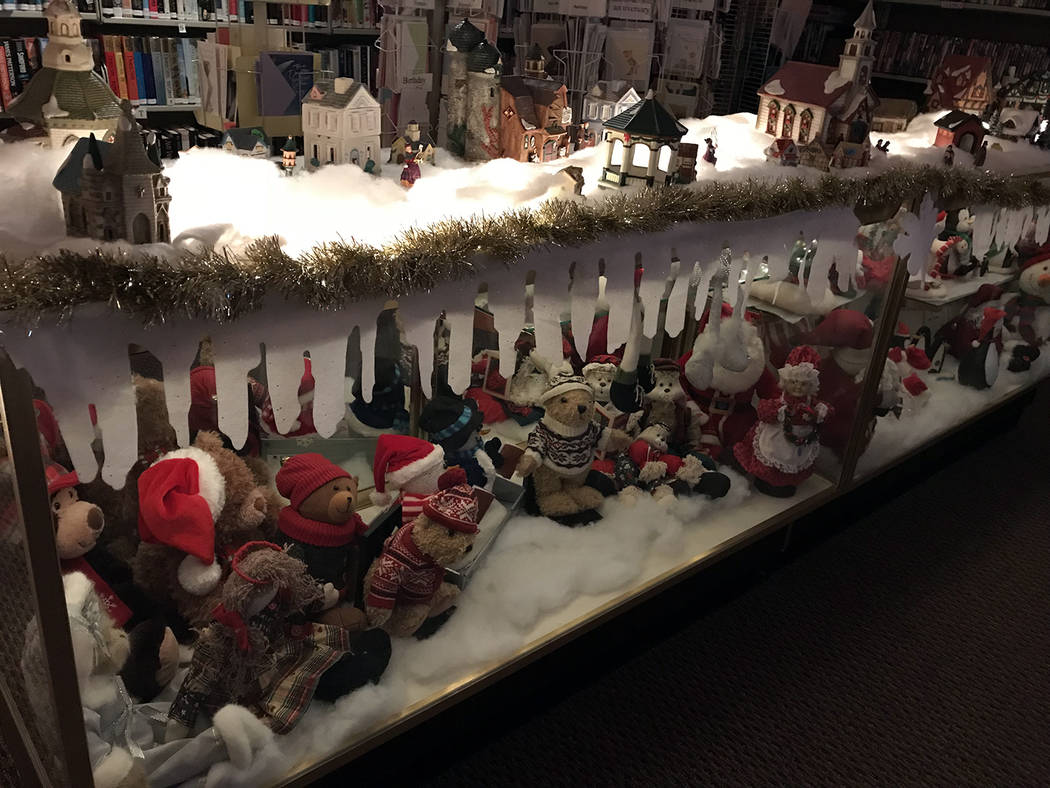 Filled with trinkets and treasures, the gift shop at the Senior Center of Boulder City has been transformed into a shopper's paradise just in time for the holiday season.
Everything has been lovingly cleaned and carefully arranged by Robin Reese, manager of the gift shop.
"So many people don't realize what we have here," she said, pointing out the holiday decor, decorative items and jewelry, along with the gift baskets she assembled.
Reese said she constantly moves items around, and creates attractive displays to emphasize the point that it is a gift shop and not a thrift shop, despite the fact that her inventory is comprised of donations.
Like her "workers," Reese volunteers her time. She has been manager of the shop for about a year and a half.
"My heart is to support the seniors," she said, adding she has found a new purpose for her life since retiring. "I feel I get the better end of it."
Reese easily devotes more than 40 hours a week gathering donations for the shop, getting them ready to sell and then skillfully arranging them on the shelves and in display cases.
"I can't do what needs to be done during our hours so I work nights and weekends and come in early," she said. "The harder I work, the more that comes in."
Year-round, Reese creates displays that are color-coordinated and themed, making it easier for shoppers to find what they are looking for. And if they can't find that specific item, Reese and the gift shop staff have a wish list.
"She has really turned it around," said Anna Starr, who has been volunteering at the gift shop for more than six years.
Starr said there have been ups and downs during her time at the shop. She has worked with three other managers, but said Reese's efforts have generated a lot more traffic and donations.
Not only are more donations coming directly to the senior center, but Reese said she will assist people at their homes, packing up donations after garage sales.
She said the items are priced inexpensively to help the seniors, and proceeds from sales help support the center's multiple programs to assist seniors including the Meals on Wheels program, pantry, safety repairs and activities.
Reese said it's especially important to have the gift shop at the senior center because many of those who come to the facility for meals aren't able to go elsewhere to shop.
"So many don't drive, but they take the bus here for meals, shopping and to visit," Reese said.
She said her dedication to the gift shop is matched by those who volunteer with her, including Starr, Sandy Christiansen and Jennifer Halterman. She's also convinced a few friends to come in and help with creating displays.
Hali Bernstein Saylor is editor of the Boulder City Review. She can be reached at hsaylor@bouldercityreview.com or at 702-586-9523. Follow @HalisComment on Twitter.