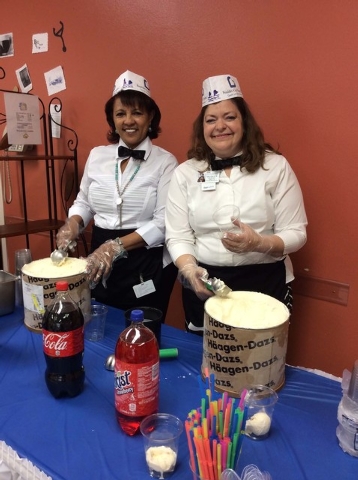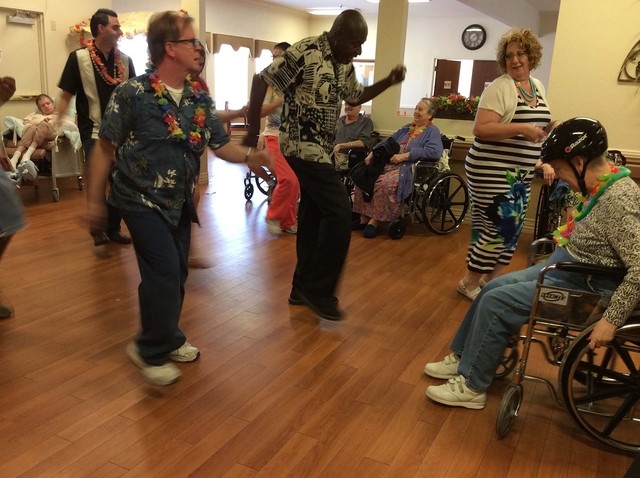 Photos by Hali Bernstein Saylor/Boulder City Review
A part of this week's observance of National Hospital Week, Frey Belete from accounting and Belinda McGraw, director of human resources, dished out ice cream floats at Boulder City Hospital Tuesday afternoon. The festivities included a trivia contest, as well as a pancake breakfast, barbecue and other sweet treats as staff members were recognized for their compassionate care and exceptional service.
"Living the Aloha Spirit" is theme of this year's observance of National Nursing Home Week, Sunday through Saturday. Staff and residents of Mountain View Care Center dressed in their finest Hawaiian attire and danced during a celebration Tuesday afternoon.
By Hali Bernstein Saylor
Boulder City Review