Carranza wins credit union contest, receives Visa gift card and $50 cash
March 12, 2014 - 11:56 am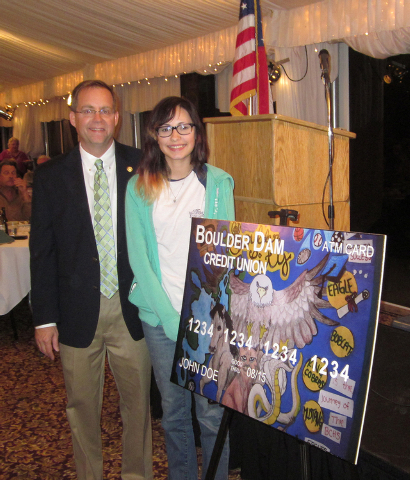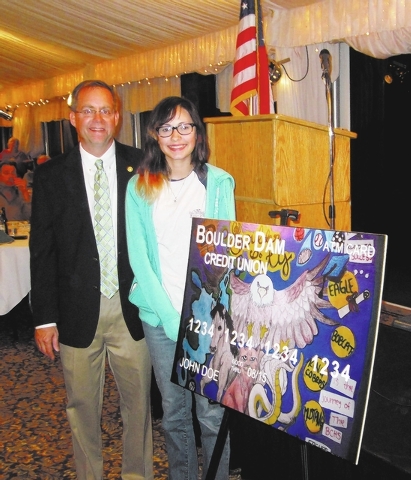 Tierra Carranza, a sophomore at Boulder City High School, was honored as winner of Boulder Dam Credit Union's recent card photo contest.
Carranza, who received a $300 Visa gift card, was recognized during the credit union's 74th annual meeting in late February. She submitted an original piece of art that contained the four mascots — an eagle, bobcat, cobra and mustang — at Boulder City schools.
Eventually, her artwork will be offered as an ATM or debit card choice at the credit union.
Carranza and her family attended the dinner meeting, where she also won a $50 cash prize.
She said her friend Steven McCaw was responsible for getting her to enter the contest. He gave her one of the fliers that was distributed at the school.
Amy Eschner, a senior at the high school, was the second-place winner. She received a $150 Visa gift card for her photo of the eagle sculpture in downtown Boulder City.
Carlee Jo Blumenthal, also a student at the high school, won third place for her photo of a bighorn sheep. She received a $50 Visa gift card.