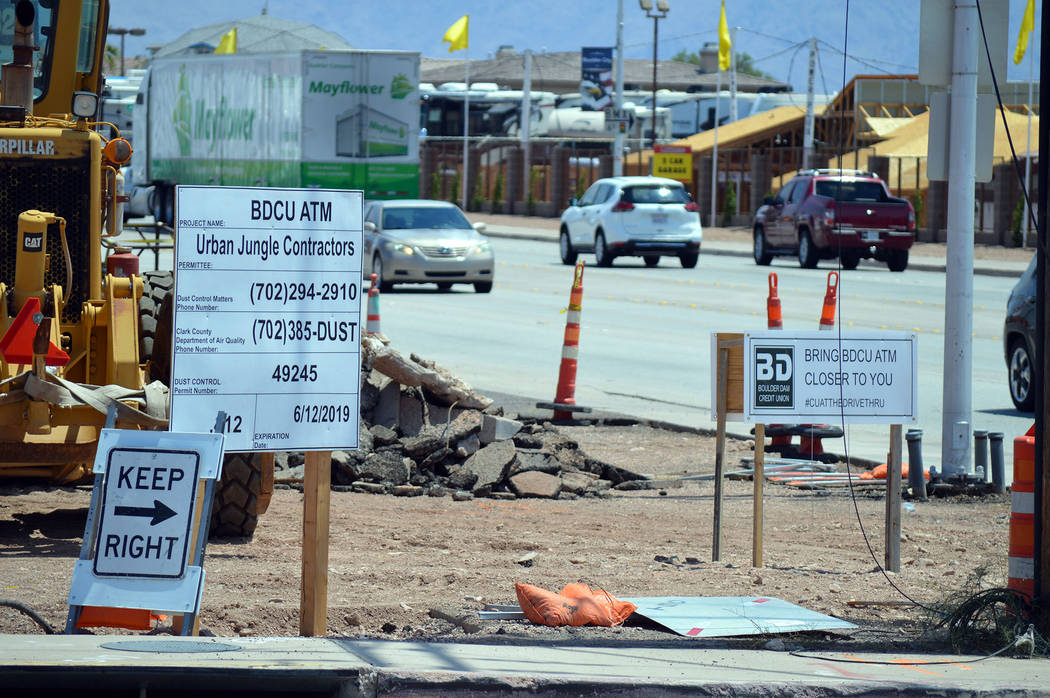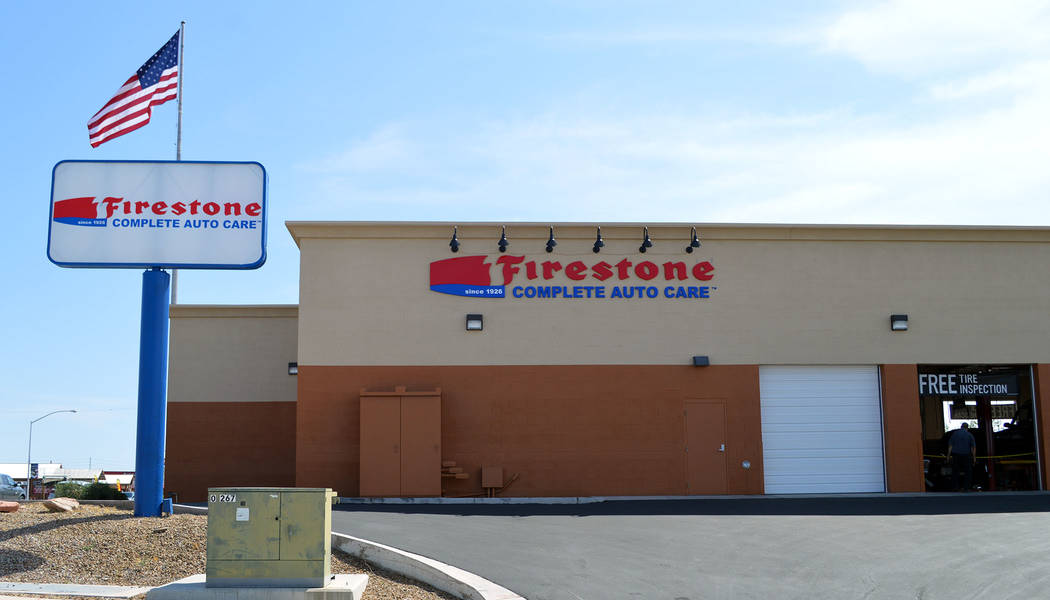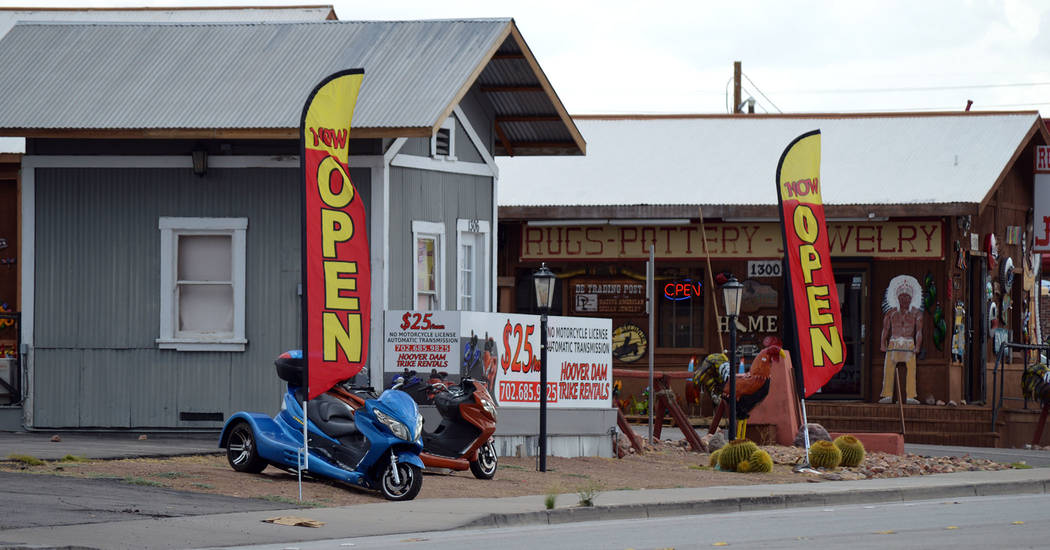 Credit union building two drive-up ATMs
Boulder Dam Credit Union recently broke ground for new two drive-up ATMs at the corner of Boulder City Parkway and Yucca Street.
Executive Vice President Steele Hendrix said the credit union wanted to improve service by extending it a little farther to the end of town.
"This will allow you to (deposit and withdraw cash) from your car and not have to get out in the heat," he said.
Currently, Boulder Dam Credit Union has two ATMs, and both are in the lobby of its building at 530 Avenue G.
Like the current machines, the new ones will be CO-OP ATMs, meaning people who have an account with other CO-OP credit unions can withdraw money for free.
Hendrix said the cost of the project is approximately $350,000, and he anticipates the new ATMs will be ready to use on Oct. 17.
The Boulder Dam Credit Union opened in 1940 and offers services including savings accounts, checking accounts, online banking, mobile banking, auto loans, mortgage loans and home equity loans.
Firestone Complete Auto Care opens
Firestone Complete Auto Care opened at the end of June at 1323 Boulder City Parkway, the former site of Big O Tires.
According to Craig Rothleitner, manager of tire sales, the business does "anything" for vehicles, including tires, oil changes, transmissions, brakes, air conditioning service, electrical, inspections and batteries.
Rothleitner said the mission of the shop is to serve its customers.
"They're number one," he said. "We'll treat them fairly and honestly and take care of them."
It also offers free flat repairs, tire rotations and a taxi service for local customers.
Rothleitner said there will be a grand opening at the end of July.
Firestone is open daily. Hours are 7 a.m. to 7 p.m. Monday through Friday, 7 a.m. to 6 p.m. Saturday, and 8 a.m. to 5 p.m. Sunday.
Call 702-608-9541 or visit http://local.firestonecompleteautocare.com/nevada/boulder-city/1323-nevada-nwy/ for more details.
Firestone is a nationwide car care company that has been around since 1926. All its services and repairs are backed at its 1,600 locations throughout the country.
Trike rental spot opens on parkway
Vegas Trike Adventures recently expanded its business to Boulder City by opening a trike rental location in town.
"It came about because we love it," said co-owner Marilyn Irizarry.
Irizarry and her husband, Zion, own the company and wanted to attract people who are vacationing and driving by. They had the idea for the rental shop after driving around Boulder City on a trike motorcycle.
She said they really enjoyed the downtown shops, restaurants and atmosphere during their ride and decided to give more people an opportunity to have the same experience.
"We're seeing Boulder City in a whole different way going through it," she said.
The rental shop, at 1306 Boulder City Parkway, is open from 8 a.m. to 2 p.m. Friday through Monday. The rental fee is $25 per hour, and each trike can accommodate two people with a combined weight of 380 pounds or less. The trikes have automatic transmissions and a motorcycle license is not needed to operate one.
"It's something anyone can do," said Irizarry.
Drivers must be 21 years of age or older and have a valid driver's license. In addition to the rental fee, there is a $6.95 charge for insurance and a $10 cash fee for gas.
For more information, contact Hoover Dam Trike Rentals at 702-685-9825.
Contact reporter Celia Shortt Goodyear at cgoodyear@bouldercityreview.com or at 702-586-9401. Follow her on Twitter @csgoodyear.