Boulder's Best: The List; Holiday light displays you need to see
December 2, 2015 - 4:12 pm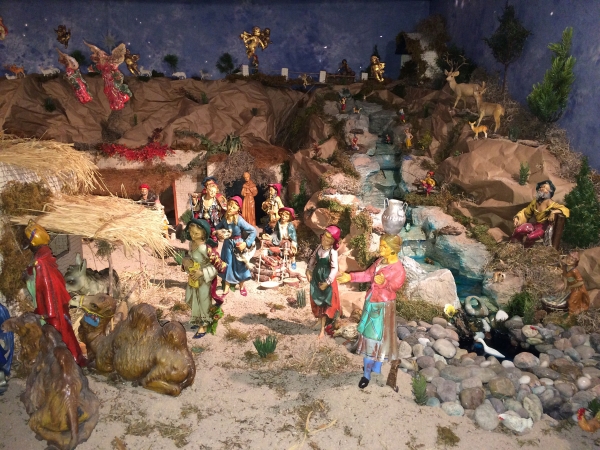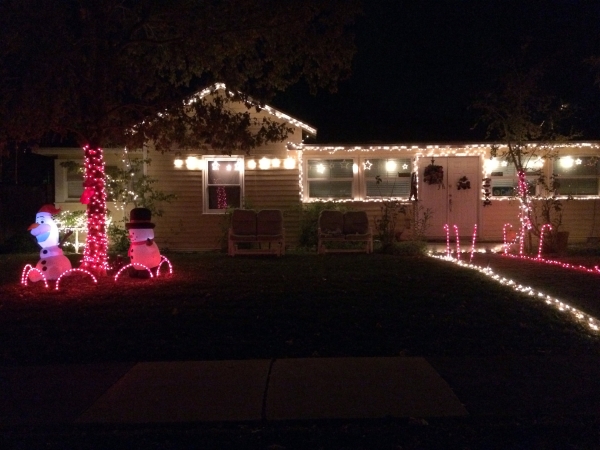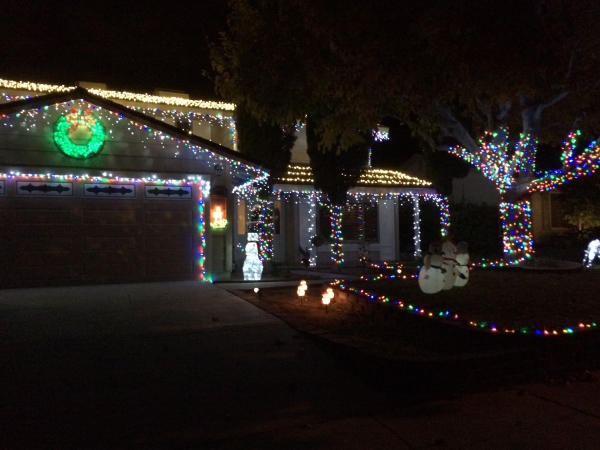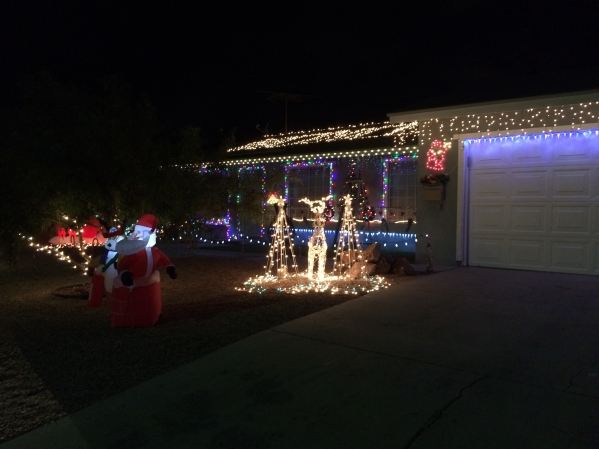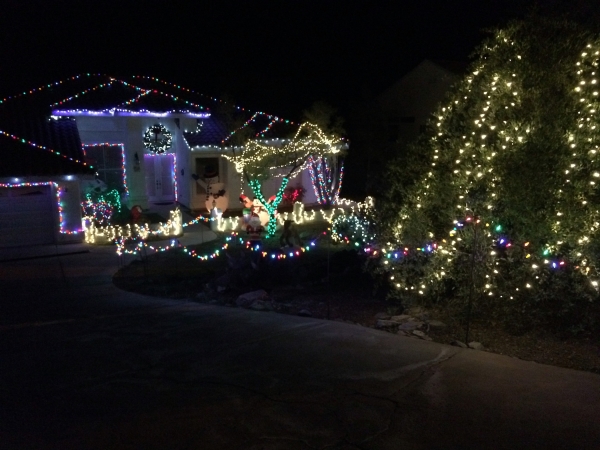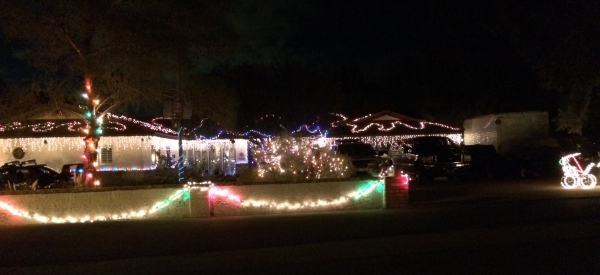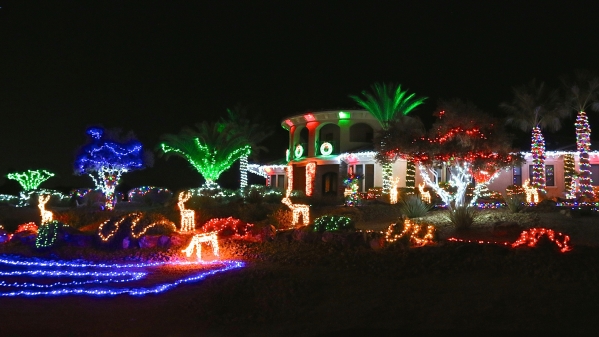 When it comes to holiday traditions, who needs snow when you can have warmer temperatures accompanied by thousands of colorful, twinkling lights?
Boulder City residents let their Christmas spirits shine brightly each night with wondrous light displays in front of their homes.
Some are comical, some are religious and some are just beautiful.
Here are a few that shouldn't be missed.
1525 Fifth St.
When you think of Christmas lights in Boulder City, this house on Fifth Street immediately springs to mind. Owners Dale Ryan and Dyanah Musgrave spend months setting up the display that includes an animated Ferris wheel, ski lift and roller coaster along with thousands of other dancing, twinkling lights.
Santa Claus and Jingle Cat will be on hand for a special lighting ceremony at 5:30 p.m. Friday. Additionally, everyone attending will receive a candy cane courtesy of the Rotary Club of Boulder City.
1296 Lynnwood St.
Rich Angora is carrying on a nearly 60-year-old family tradition with his Nativity display that he strives to make as accurate as possible. It features a waterfall, twinkling stars and simulated fire, along with papier-mache and hand-carved wooden figurines. He has a guest book and provides hot chocolate.
400 block of Ash Street
Snowmen and twinkling stars highlight the display.
1400 block of Bronco Road
The entire front yard is filled with hundreds of lights. Tiny snowmen mark the path from the driveway to the front door and larger snowmen sit in the middle of the yard. A large green wreath hangs on the garage door. Colorful candy canes will soon find a place in the display.
1500 block of Mendota Drive
Holiday lights adorn nearly every surface of the yard of this home in the 1500 block of Mendota Drive. Lighted deer and wreaths accent the yard and balcony.
1300 block of Pinto Road
Several homes have created colorful holiday displays. Inflatable Santas and reindeer accents can be seen.
1400 block of San Felipe Drive
Plentiful lights, simulated icicles and Christmas-themed inflatables make these homes stand out.