Boat racers aims at the 'Star Wars'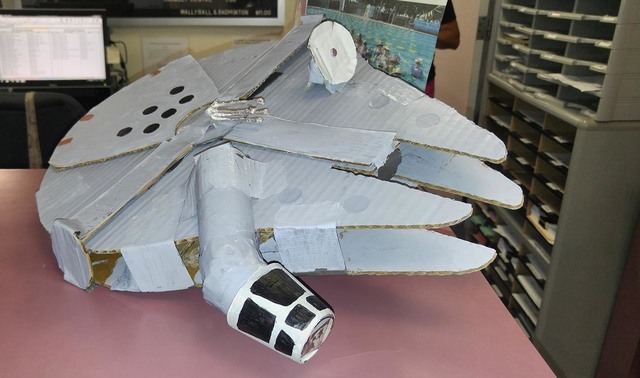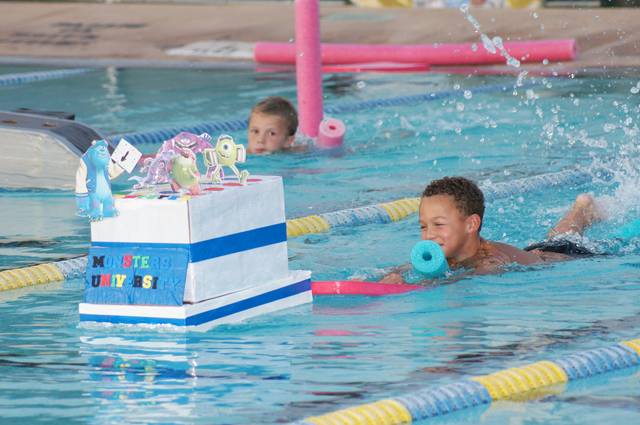 The water will be filled with rebel and imperial ships as "Star Wars" will be the theme when Boulder City Pool welcomes the 16th annual Cardboard Boat Race at 6 p.m. Wednesday at the pool and racquetball complex, 861 Avenue B.
The event began in 2000 with only a dozen ships in the water, but over the years the race has grown to include as many as 30 or more boats and aquatics coordinator Jake Andersen said he expects to see 20 to 25 entries this year.
"It's a great family tradition, getting people in the pool pushing their boats along, families cheering them on from the side," Andersen said. "It's a lot of fun seeing which boats can stand up to the water and make it the length of the pool, and which ones fall and sink. It's not always the ones you would expect."
Children and adults alike are invited to build their own "Star Wars"-inspired craft, between 1 and 3 feet in length, using only cardboard, glue and paint, as long as it isn't waterproof. Anyone who would like to participate can sign up in person at the pool and racquetball complex from now until the day of the race.
The day of the race competitors will arrive at 6 p.m. so that City Council members may judge the entries for a series of awards, including most original, best rebel ship and best imperial ship. There also will be the ignominious Titanic Award, given to the ship that most quickly meets its demise.
Competitors will be divided into heats and the races will begin at 7 p.m., with children and adults providing the hyper-drive for their own ships, hoping the force is strong within them, as they push to light speed to make the 25 yards across the pool the fastest without falling prey to water's pull.
For more information, call 702-293-9286.
Contact reporter Hunter Terry at hterry@
bouldercityreview.com or call 702-586-6711. Follow him on Twitter @HunterBCReview